Posted on 11th November 2022
Home Décor Tips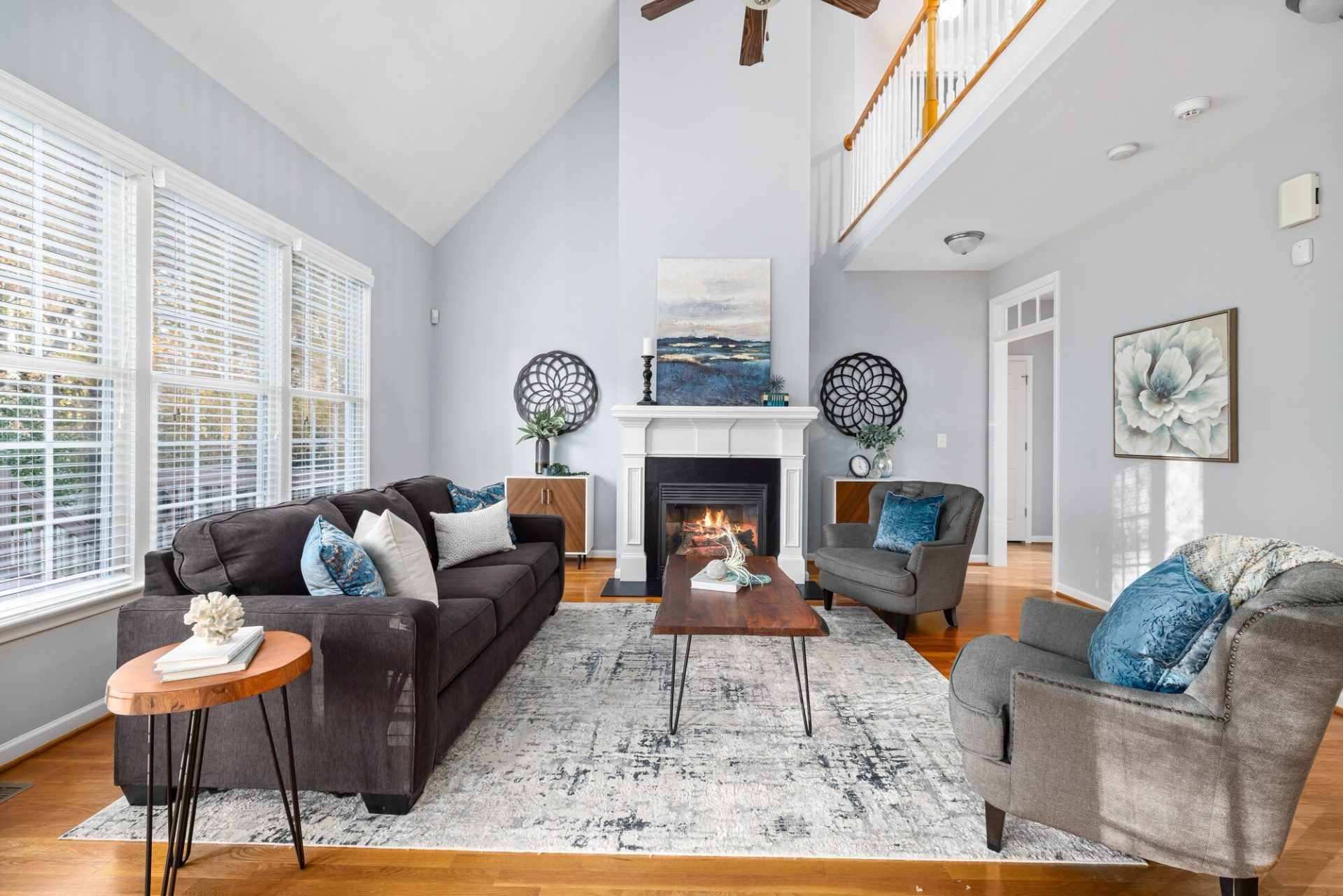 Looking for ways to spruce up your home? Moving house and want to make the most of your new home? Here are our top tips for how to decorate your home in a way that's timeless, practical and just to your liking. From art and light hanging systems to cushions and throws, there are plenty of ways to make sure your living space brings a smile to your face even on the most dreary days.
Ignore trends and fads
There are always new trends and ideas for how to style your home, but it's rarely worth focusing on. Not only is it expensive to change your home décor when new trends come up, but it also doesn't guarantee that you'll be living in a place you actually like. It's far better to stick to what you prefer. Maybe peach is the new hip colour for walls, but if you feel more at home in warm terracotta, go for that. Your preferences will almost certainly outlast the trends.
Set a budget before you start
It can be tempting to go straight to a homeware shop and buy everything that you love the look of, but this can quickly make the cost become eyewatering. It's important to figure out how much you can spend sprucing up your décor and allocate different amounts for furniture, paint, etc. Make sure you stick to your budget!
Think about flow
Flow is vital in every room. Think about the main purpose of the room you're decorating. The kitchen might be for cooking food, but is it also where you sit and eat breakfast? Make sure all the uses of the room are taken into account and how the flow of the furniture and colour schemes can help this.
Pick your art pieces
Blank walls are rarely a good look. Whether you prefer posters, photographs or canvases, pick at least one big focus piece per room to tie the room together. Try to pick other pieces that go well together for a photo wall or a hanging gallery.
Use lighting well
Lighting can make all the difference to a room. While a central lightbulb is the most common approach, you can get a lot more from a room by spreading out the lighting and deciding between warm and cool lights for a certain space.
Think outside the box for display
Creative displays can really liven up a space. Maybe you want to hang plates on the walls, or alternate books and ornaments in the bookcase. Never be afraid to change things up a bit and go for a more unique look. This also helps you display more of the things you enjoy having where you can see them.
Maximise your storage
Storage is a must, so plan for it in every room you decorate. Think multi-purpose coffee tables with drawer space, ottoman footstools, or shelf units and funky wicker boxes. Maximise your storage to avoid clutter. Try some unique storage ideas.
Don't force neutral colour schemes
Yes, neutral colour schemes never go out of style and they look great all year round but don't feel forced into white and beige unless you actually like it. Prefer dark colours? Go for it. Prefer bright chintzy prints on the wall? It's your home, make it yours. If you're not ready to commit to fully coloured walls yet, try a feature wall or some brightly coloured throws and cushions.
Always accessorise your furniture
Unless you're going for a minimalist look, it's a good idea to always accessorise your furniture. This can be a great way to spread a little more character into your home and make it even cosier. Sofas are easy to accessorise and remember coasters and ornaments for tables, too.
Bring the outdoors indoors
A quick and simple way to brighten any space is with house plants. Plus, you can find plants to suit almost any décor style. Plants are perfect for livening up dark corners and plants even help support mood and health.
Roundup
Your home should be your sanctuary, so the most important thing is to make sure it reflects your personality and is set up for how you want to live. Once you've got your colour scheme and main pieces of furniture sorted, start making it yours with an art hanging wall, throws and other decorations.