Posted on 13th September 2022
Haws Shares Top Tips To help interior jungles Thrive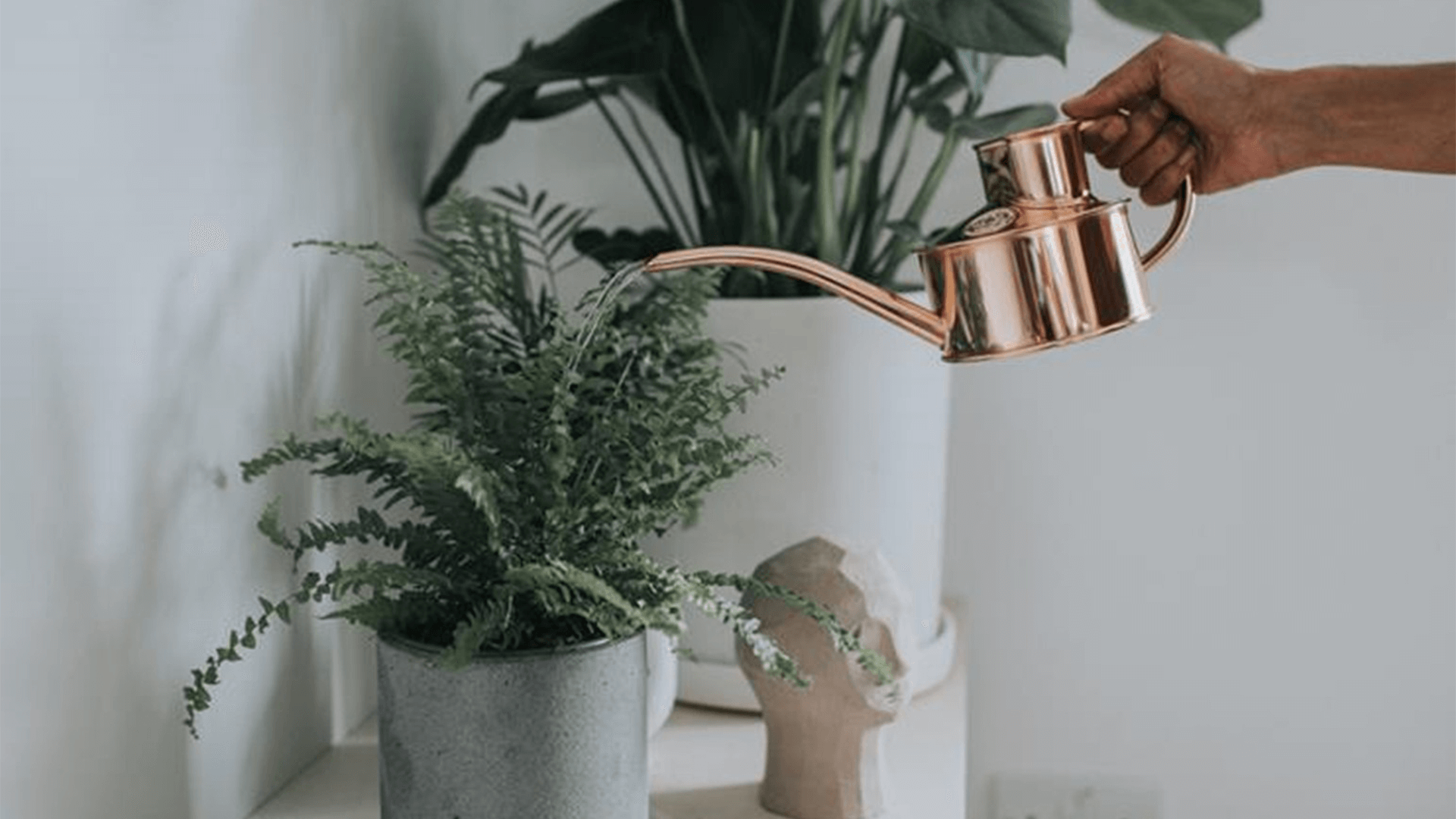 Avid houseplant collectors may love the leafy lush foliage and healing properties of their plant babies, but keeping them looking and feeling good takes a bit of effort, including a carefully considered watering routine.
While houseplants are often shielded from the natural elements, they have other environmental factors to contend with, such as being placed near radiators and having to deal with artificial central heating, or on windowsills in line with cold drafts. Most importantly, though, it's essential to get a watering regime just right for each one to keep them in tip top shape.
To help keep interior jungles looking their best, Haws, purveyors of the finest, hand-crafted watering cans, has shared some top watering tips for indoor plants.
The Marvellous Mister
For houseplants that originate from tropical climates, humidity is vital in keeping them at their best, with some varieties thriving in climates where humidity is at at least 50%-60%. Because of this, it's important that this climate is replicated in the home as much as possible, in order for these houseplants to thrive. The best way to do this is by misting plants. This allows the soil and leaves to stay moist, while replenishing the air with moisture which increases humidity levels. 
The Haws Smethwick Spritzer is the perfect mister, offering a fine spray to tropical houseplants, gently topping up their humidity whilst keeping their leaves dust-free. It also adds a touch of gleaming elegance to the home, with its metallic finishes – brass and copper – fitting perfectly into the homes of design-savvy plant lovers.
Potted Plant Perfection
When it comes to looking after other potted houseplants, they tend to require less specific maintenance than tropical plants but still need to be carefully looked after. As a general rule, the soil should be kept moist, but not wet or with water puddling on the surface, but check the specific requirements of each of your plants. When watering, it's also important that the roots are properly replenished, so that a strong root system can be created, so a healthy dose of water, once or twice a week should be sufficient. This, of course, may be more or less in the summer and winter, as the temperature changes and plants enter a dormant state.
Haws has the ideal watering can for the job. Perfect for delivering a direct flow of water, the Fazeley Flow boasts an elegantly curved non-drip spout, delivering pinpoint accuracy, which helps plant lovers to keep their botanical beauties happy without having to clean up splashes of water from around the pots.
It's available in hand-polished copper and a choice of colours of galvanised steel, including green, sage and graphite, providing a stylish statement that should be shown off in the home. 
Conservatory Care
Conservatories provide houseplants with a light and warm environment, making it the perfect place to grow many houseplant varieties and helping to transform the space into a botanical haven. When it comes to watering conservatory plants, though, it's important to treat plants individually as they all have their own needs. However, it's often best to water them at night when the temperature has dropped and the plants can soak up all of the water, helping them to feel properly nourished.
To help, Haws has bought back its Sutton Splash indoor watering can, formerly known as the Conservatory Can, due to popular demand. Perfect for watering plants in the conservatory, greenhouse, patio or balcony, the Sutton Splash features a long-reach spout to help those hard-to-reach jobs. It also comes with a removable extra fine potting rose and can also be used with Haws' full range of plastic accessories, making it a handy companion for every job.
Plus, in line with the company's dedication to creating sustainable products that are built to last, the Sutton Splash is made from tough recyclable blow-moulded plastic, too!
For more watering tips, follow Haws on Instagram and to discover its range of indoor and outdoor watering cans, please visit https://haws.co.uk/