Posted on 20th May 2022
Greener Machines Are Electrifying the Construction Industry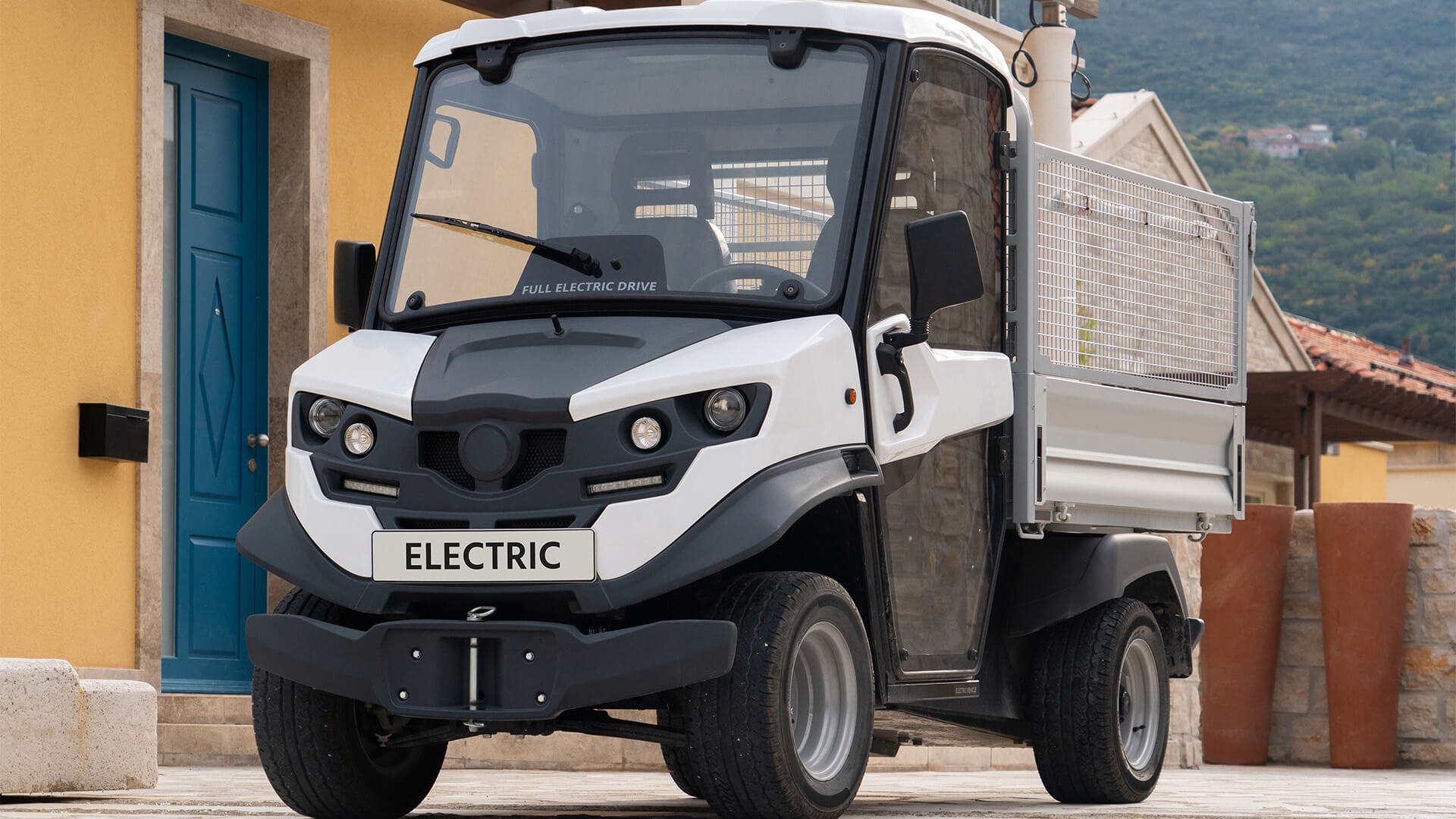 The construction industry is one of the largest sectors in the world. In 2020, it was worth more than $6.4 trillion and was expected to more than double by 2030, reaching upwards of $14.4 trillion.
It is also one of the most significant contributors to global CO2 emissions. According to a United Nations Environment Programme report, construction accounted for 38% of the total energy-related CO2 emissions in 2019.
The world is focused on reducing emissions and preventing a climate crisis, so finding new ways to complete construction projects without generating massive amounts of CO2 is paramount. New green technologies are emerging that could help reshape the industry moving forward.
Bringing EVs Into Construction
Electric vehicles are primarily advertised to the average consumer to reduce their carbon footprint. This is one possible use for the technology — especially because the transportation sector generates around one-quarter of the planet's global CO2 emissions — but it isn't the only potential application. The international goal is to reduce the human race's global emissions by 45% before 2030 and reach net-zero emissions by 2050.
Transportation is already seeing a massive influx of electric vehicles. China has more than 400,000 electric buses already in service throughout the country. This same push toward EVs could easily translate into the construction industry.
In 2020, Volvo Construction Equipment began taking orders for its new fully electric 2.5-ton excavator that uses a 48-volt lithium-ion battery. These excavators can operate for eight hours between charges, and using an electric motor instead of an internal combustion engine makes them infinitely quieter. This means it's easier to work in residential areas or anywhere noise complaints might be a problem.
Electric vs. Propane
Electric might be the most popular green option to replace internal combustion engines, but it's not the only one. Propane is a fossil fuel, but it has a much lower carbon content than gasoline or diesel, so it burns cleaner. It releases less CO2 and additional emissions than other petroleum-based fuel sources.
It isn't the perfect solution, but propane-fueled equipment can help fill in the gaps when a battery-powered option needs to charge or for projects that require longer operational hours. The only downside of propane over electric equipment is that it requires additional ventilation or outdoor operation, while electric vehicles can operate indoors or out without worrying about fumes or exhaust.
Adopting Hydrogen
Hydrogen fuel cells are also beginning to emerge as an option to replace internal combustion engines on construction sites. Like solar panels and other forms of green energy technology, this choice is becoming more affordable and accessible. The price has dropped by more than 60% since 2006, with durability and efficiency climbing as the tech continues to evolve.
This same technology can power construction equipment just as easily as the Toyota Mirai sedan. As of 2018, more than 20,000 hydrogen-powered forklift trucks were used in warehouses throughout the United States. Big-name companies like Amazon and Walmart are using these forklifts in place of more traditional propane-powered vehicles as a tool for reducing their carbon footprint.
Warehouses aren't the only places to find fuel cell-powered forklifts. Hyundai Construction Equipment is working on 1-3 ton hydrogen-powered models that will be available in 2023. These small options are the first step in adopting fuel cells for widescale implementation. Once they debut, the plan is to work on a medium-sized hydrogen forklift and continue developing new ones.
These fuel cells could also replace on-site diesel generators that become necessary when a job site isn't connected to the local grid. In 2020, Siemens Energy used hydrogen generators to power a construction site at the Viking Link Interconnector Project. This interconnector will allow grids in Denmark and the U.K. to share energy when it's complete, but it was expected to be off-grid for six to eight months. Hydrogen generators allowed the project to move forward, providing electricity and heat without increasing the site's carbon footprint or introducing excessive greenhouse gases into the atmosphere.
Turning Construction Machinery Green
The construction industry has tremendous potential for change. There are plenty of places to improve and cut back on emissions. Still, business owners must be willing to take that leap and start adopting new technologies like battery-powered equipment and hydrogen fuel cells.
Turning the construction industry green isn't a change that will happen overnight, but time is swiftly running out. If the human race hopes to avert a climate crisis, it will have to work together to reduce its CO2 emissions and overall carbon footprint. Trading in internal combustion engines for batteries and hydrogen fuel cells is the first step.
By Evelyn Long, Editor-in-Chief of Renovated.