Posted on 20th September 2019
Global Housing Crisis: What's The Answer?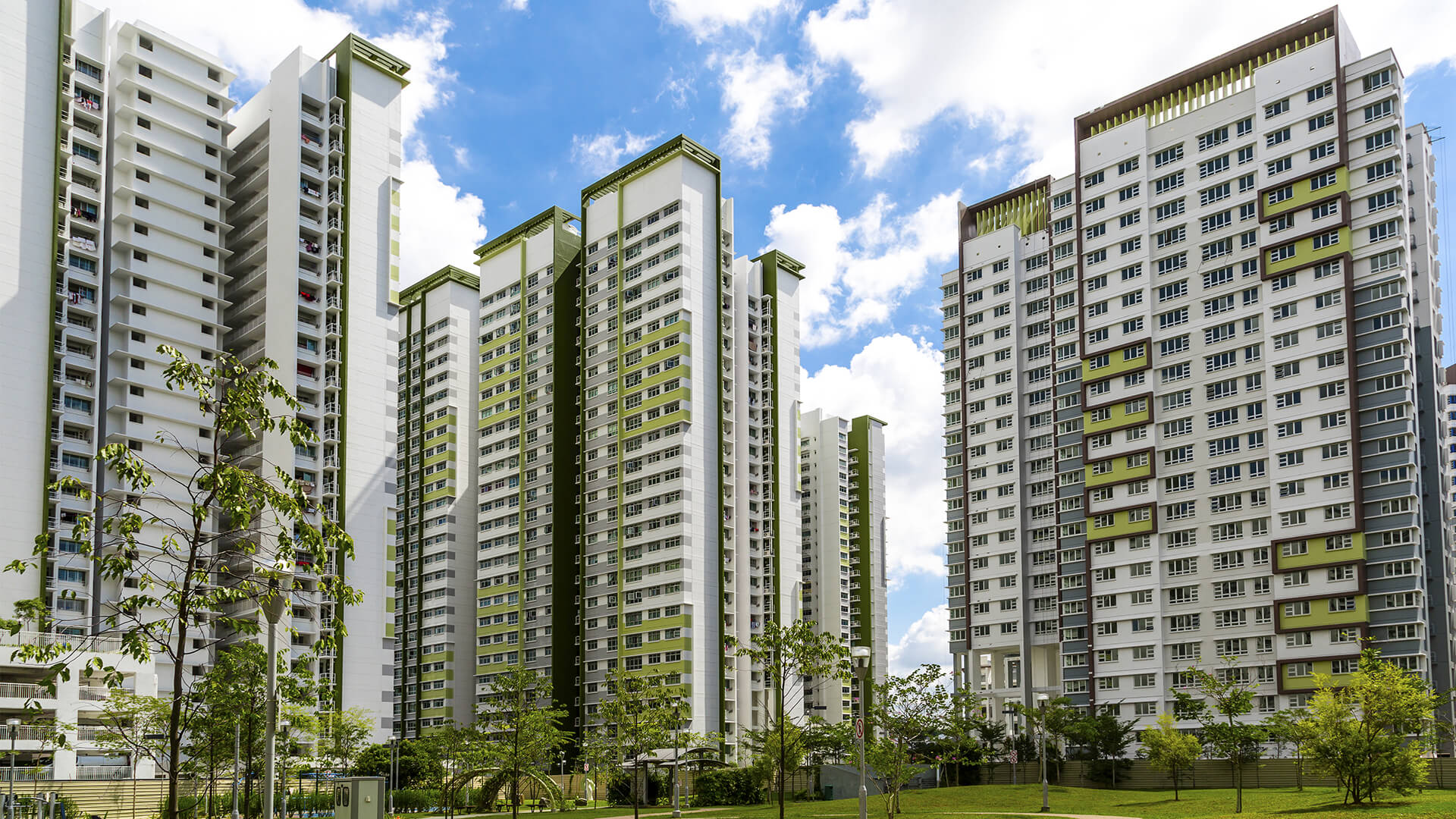 As countries around the world face a shortage of homes to house growing populations, BUILD Staff Writer Hannah Stevenson discusses the options that could offer an alternative.
With numbers of families living together increasingly on the rise and countries constantly struggling to house rising numbers of people, who are all living longer, the housing market must adapt to survive.
The industry needs to create alternative options to help solve this issue and ensure that every member of the world's ever-growing population has a roof, of some form, over their heads.
One alternative is to offer modular homes- houses with low energy requirements and quick turnarounds that can be built in as little as a week. Wayne Oakes, director at civil and structural engineering practice, Dice, discusses these solutions in more detail and the benefits they can offer.
"Compared to the design of standard residential homes, modular homes are a completely different product and require a wholly new approach.  
"During our first modular project we spent a considerable amount of time liaising directly with the manufacturer regarding specific details and design standards – most notably with regards to National House Building Council (NHBC) requirements for the substructure. This was a requirement of offsite manufacturing partner ilke Homes' properties, to ensure that each of the plots met the requirements of building control.
"Since then, we've learnt a lot. Perhaps the biggest challenge we have faced to date is attempting to retrofit a brownfield site on behalf of a developer who purchased the site, prior to fully understanding the constraints and nuances associated with the product.
"Modular units have specific requirements in terms of their sub-structures and external works designs – particularly in the case of sites with gradients and surface water management requirements, which would not be considered 'the norm' for standard residential units."
Dave Sheridan, executive chairman of specialist housing manufacturer ilke Homes added: "Offsite modular manufacturing's time has finally come. The traditional construction industry is in desperate need for modernisation and we must do everything we can to pull it into the 21st century.
"Modular can be the pole that brings balance back to the industry, creating new homes, new jobs and new investment opportunities
"With greater collaboration between government bodies, housing associations and private companies, house building in the UK can get the jolt of energy it needs to ramp up supply and deliver high-quality homes to everyone. Whether they're a first-time buyer or a family needing social housing, the pace at which we can deliver offsite manufactured homes means that housing shortages could become a thing of the past."
Another alternative is what is known as 'Branded Living': traditionally used for students, this housing arrangement incorporates not only flats, but the use of shared facilities such as communal areas, bars and restaurants, gyms and outdoor or rooftop spaces. As such, residents are able to build complete communities rather than living disparate lives and each having their own facilities and amenities.
"Branded living incorporates the growing desire of a younger generation wishing to maintain an urban lifestyle with co-living platforms that offer an attractive alternative to otherwise outdated housing options" says Ryan Manton, Programme Director of the Class of 2020.
Branded living has become a global phenomenon, with over 400 brands now known to offer 'branded living' in the housing sector. This not only creates opportunities for students to live in shared, flexible, and comfortable facilities, but these investments also help to fund and develop much-needed housing options for both students and young professionals in cities with housing shortages.
A way to use existing buildings and make them fit for today's overcrowded population is to adapt them to allow adult children to live with their parents for longer. Whilst not an ideal situation for mental health and social relationships, with adjustments to housing this could be made more comfortable for everyone involved.
Jason Orme, property expert for the Homebuilding & Renovating Show, discussed how homes can be adapted to benefit both parents and their adult children.
"Adapting your home for it to be shared with a millennial child requires a conversation about either you want to create individual, compartmentalised, mini flats within the house or want to fully integrate the children into the family.
"People need to work out whether this is going to be a long term situation, in which case a more compartmentalised flat or a duplex house with separate entrances or even a smaller property with separate kitchen, bathroom and living facilities would be best, as opposed to a more temporary situation in which you could all be living, cooking and eating together."
All these options and more offer the ideal means for countries around the world to attempt to overcome the housing crisis and ensure their citizens are safely housed as the population continues to grow and our lifespans rise.