Posted on 11th March 2020
Getting The UK Construction Industry Back On Track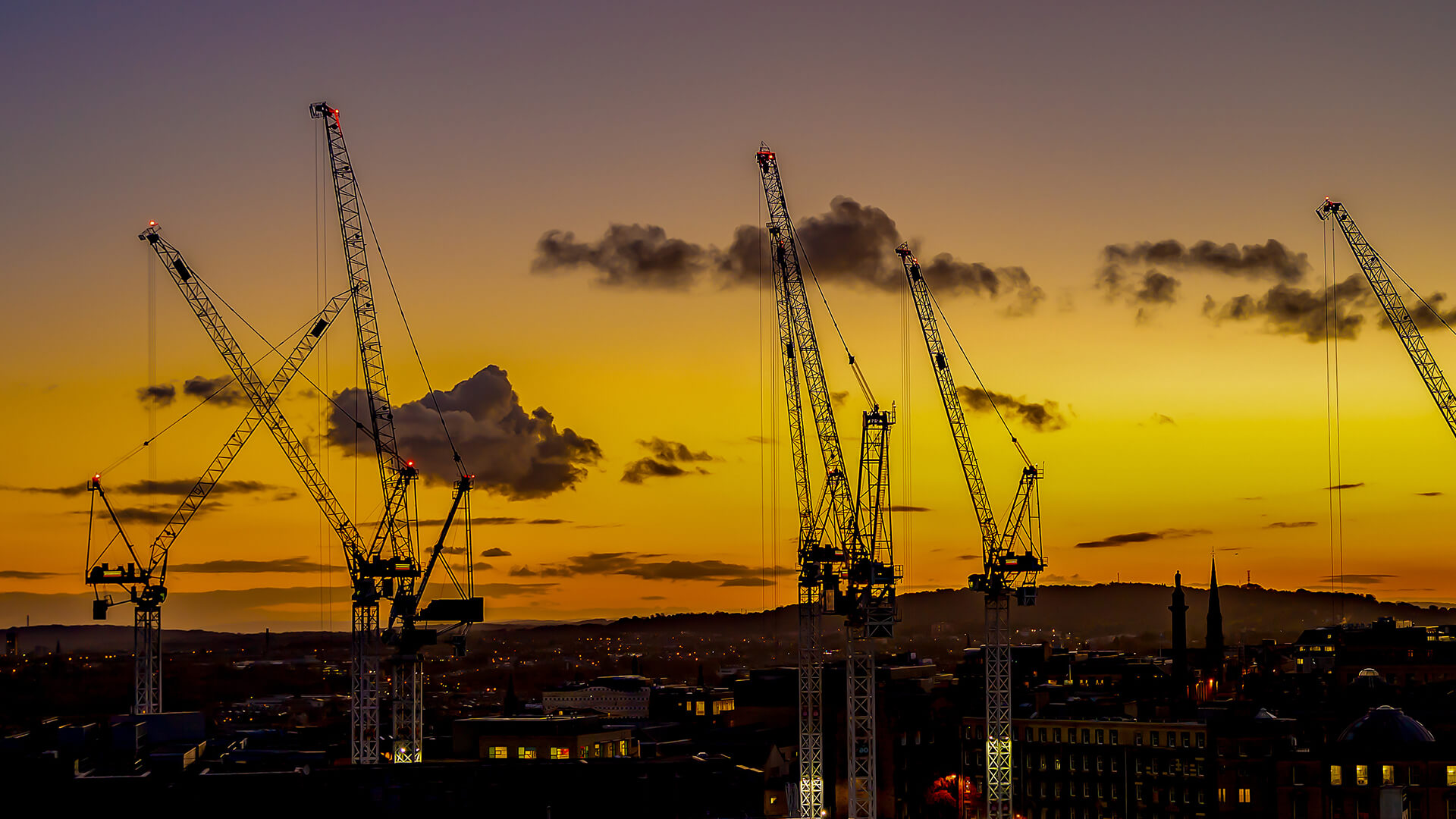 By: Owen Goodhead, managing director of Randstad Construction, Property & Employment
Brexit uncertainty and political paralysis has played havoc on the construction industry's jobs market, workload predictions and clarity on what a post-Brexit construction sector would look like. However now it seems perceptions are changing, construction is beginning to move on from the previously stagnant market and is ready to get going again.
In summer 2019, the UK's construction industry became much less productive. We're used to seeing the jobs market heat up every summer – new opportunities being created, roles being filled, and projects kicking off. However last summer work slowed, with only 16% of 2019's placements made during those months. At least 30% are usually made each summer.
Brexit uncertainty and political paralysis had a lot to answer for with massive geopolitical questions being posed daily.  Will Brexit even happen?  What will it look like?  If it does happen, when?  The only thing we were certain about was the uncertainty.  This played havoc on the construction industry's jobs market.  Workload predictions were very volatile without clarity on what a post-Brexit sector would look or feel like.  Clients were unsure as to what projects they would be starting, what projects might need to be put on hold due to cost-cutting – and how many workers they would need.
Differing levels of optimism across the country were prompting discussions about the jobs market forecast and dividing opinions. When we polled 10,500 construction workers last year, we found that one in three EU nationals were considering leaving the UK because of Brexit.  Fast-forward a year, and opinions are much the same and we've only just started leaving the EU, over three and a half years after the referendum was held.
Employers and employees are still sceptical of what the industry will look like later this year in terms of workforce and materials supply. With £10bn of the UK's building materials coming from the EU, it's those figures that are causing concern.  This includes £1bn of timber and £750m of aluminium products, equating to 15% of products used in UK construction.  On top of that, the construction materials price index increased 5.3% on the year in January, forcing up the cost of net imports from the EU.  Cost aside, the industry has also raised concerns over the potential speed of imports post-Brexit to support current projects.
Some sectors still managed to push on amid uncertainty.  Private housing remains high on the agenda; with the extension of the government's help-to-buy scheme to 2023, housebuilders still need skilled labour.  The 2018 budget unveiled plans to allocate an additional £500m into its housebuilding fund to bolster production of new homes across the country.  There is still however less appetite overall for people to buy homes, if they're less willing to invest due to uncertainty, this will of course impact what housebuilders can commit to invest.  The maintenance sector has held its own as a result of this.  With fewer new builds, we're seeing more and more refurbishments happening.
At the other end of the spectrum, top-tier projects such as HS2, Thames Tideway and Hinkley Point C are driving the UK's high-end infrastructure projects.  HS2 is facing opposition from local communities as well as scrutiny over the likely cost to government.  Several environmental groups say going ahead with the project will have a huge impact on natural habitats and ancient woodland.  Despite criticism however, and the campaign to scrap the project, ex-cabinet minister Stephen Barclay told the BBC that his gut feeling was that HS2 will get the go-ahead, stating that the government had given a commitment to level up parts of the UK, in which HS2 will play an important role.  Construction firms have also warned that scrapping HS2 would cause major damage to the industry.
The government's recent announcement to pledge £500 million to bring back historic rail lines, improving connectivity for communities across the country has been well received. The Beeching cuts in the 60s saw communities across the UK isolated.  They will benefit from better connectivity, allowing easier access to jobs and education.  The proposed funding includes £20m for the New Stations Fund, £1.5m for the Ashington-Blyth-Tyne line, £300,000 for the 'Ideas Fund' and £100,000 for the Fleetwood line.  This will, in turn, create hundreds of jobs.  
Last year, around 20 percent of the workforce employed in the rail sector were non-UK EU nationals according to findings published by the House of Lords, who said it welcomed all initiatives that would improve training opportunities in Britain.  However, with rail projects ramping up, the government is going to need to work with specialist agencies to find a sufficient supply of skilled workers.  The Railway Industry Association said it was working closely with the National Skills Academy for Rail, which was "generating new apprenticeship courses to fill that gap".
Now that Brexit is going ahead, perceptions are changing.  The 'Boris bounce' is contributing towards the reshaping of the housing sector as consumer confidence rises – the uncertainty was the issue and the root cause of the problem.  Very recently we're noticing an uplift in intertest from candidates and clients.  Workers seem to be more interested in moving roles again – we're moving on from the previously stagnant market and ready to get going.
With regards to next steps for the industry, we need clarity.  We now need to know exactly what impact Brexit will have on workers' rights and movements, so we can try and calculate and mitigate potential labour losses.  As we gain more clarity in the upcoming months about the freedom of movement and what exactly it will look like for EU nationals, we'll be able to make firmer plans.  Our findings from last year suggested that over a third of EU nationals were considering leaving due to Brexit.  If this is still the case, we need to be prepared plug the potential loss of workers through tapping into new pools of talent and training the next generation via apprenticeships and coaching programmes.