Posted on 27th January 2023
Garden Waste: What Do Both Tenants and Landlords Need To Know?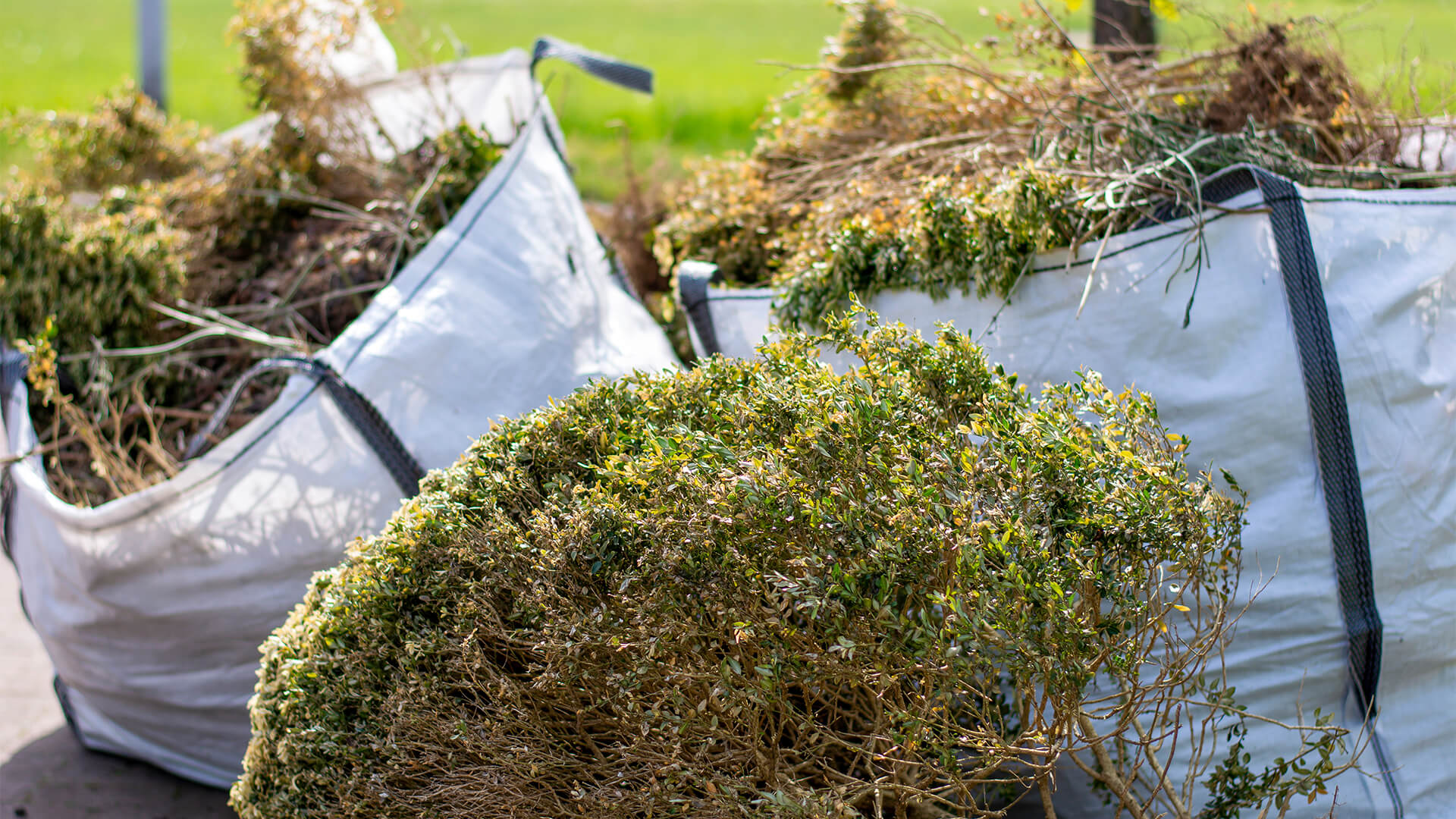 Although March is right around the corner, there's still time to make improvements to enhance your back garden and make it a more appealing place to relax. But first, you need the answer to a very important question: who's responsible for removing any garden waste accumulated during the changes – the landlord or the tenant?
In fact, it's a shared responsibility; both parties are responsible for certain tasks, and it's important everyone knows the role they play to ensure the garden gets the best possible treatment. In this article, we're exploring the matter of garden waste and how landlords and tenants can work together effectively to get the job done.
The responsibility of the tenant
When the tenancy comes to an end, many landlords expect the garden to be in the same condition as it was when they first handed the keys over. Therefore, an Assured Shorthold Tenancy (AST) includes standard clauses that outline a tenant's responsibilities. These typically include:
Cutting grass

Cutting hedges

Pruning bushes and perennials

Keeping on top of weeds
Tenants are encouraged to read through their agreement before making any changes to their garden, so they can be sure of exactly what they should, could, and can't do.
What should they look for in their tenancy agreement?
The contract may state that all garden maintenance is to be carried out by the landlord, or it could insist that all changes must be approved by the landlord prior to action.
Tenants are expected to abide by whatever rules are set out in their tenancy agreement, and failing to do so could result in their landlord attempting to evict them. So it's better to be safe than sorry.
If the improvements they want to make to their garden are small and already expected of them as part of their arrangement, it's their responsibility to remove any garden waste, such as grass clippings, weeds, and branches. Fortunately, this type of garden waste can easily be recycled at home using the wheelie bin.
The responsibility of the landlord
If the tenant has a vision for their garden that's much more imaginative and requires more complex duties, the landlord is more than likely responsible. Again, we recommend checking out the tenancy agreement as rules can vary from landlord to landlord.
Landlords are generally responsible for any gardening task that falls under the guise of health and safety. In simpler terms, it means they must take care of any jobs that the tenant can't reasonably be expected to do safely or with the necessary experience. These duties include:
Anything at height (such as tree pruning and trimming tall hedges)

Repairing or replacing boundary fences and walls

Repairing or replacing hard landscaping (such as decking and patios)
What happens to this particular waste
If the waste accumulated is a result of maintenance activities that the landlord has carried out directly, it's the landlord's responsibility to get rid of what's left behind. In some cases, they will seek an appropriate and professional garden waste removal service to streamline the tidying-up process.
It's also important to point out that if a builder or contractor has been employed to carry out any garden maintenance or improvement work on the landlord's behalf, this too is up to the landlord to arrange for any waste to be removed in a suitable and safe manner.
A shared responsibility between the two parties
You should now have a better idea of who is responsible for clearing the garden after those exciting upgrades have been made. If the tenant still feels uncertain about some elements that haven't been directly addressed in this guide or their tenancy agreement, they should get in touch with their landlord and speak to them directly.
Ultimately, clearing garden waste is a shared responsibility, and both parties want what's best for the property. It's in everyone's interests to ensure that the right procedures are followed not only internally but externally too. Everyone deserves a tidy, visually appealing garden to enjoy in the summer months, and it doesn't have to be a difficult process to achieve one. Enjoy BBQ season the right way!