Posted on 1st October 2015
Fleurette's Oil of DRCongo Road Refurbishment Enhances Economy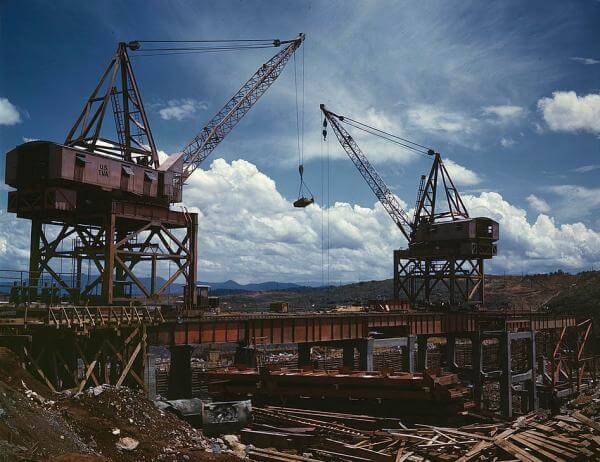 The recently completed refurbishment of a critical 14km (9mile) stretch of road funded by Oil of DRCongo, a Fleurette Group subsidiary, has significantly reduced the time it takes to transport goods and people between the town of Kasenyi and the city of Bunia and is enhancing the regional economy in Eastern Democratic Republic of the Congo (DRC).
The 60km (36mile) road is the main and vital artery connecting Kasenyi and other nearby and isolated Lake Albert coastal communities to the commercial center of Bunia in eastern Province Orientale.
Years of conflict in the region and neglect have left much of the road, which traverses mountainous terrain and is regularly impassable during the rainy season, in a state of disrepair. Increased transportation costs and the unpredictability of moving goods and services have suppressed livelihood activities and stifled economic development and investment throughout the area.
"Repairing this section of road alone has cut the previously three hour, or often more, difficult trip from Kasenyi to Bunia to about an hour and a half," said Oil of DRCongo CEO Dr. Giuseppe Ciccarelli. "This has had an immediate positive and widespread impact on social and economic recovery in and around Kasenyi. It is now much easier for the general population to travel, for businessmen and women to move and sell merchandise and for farmers and fishermen to deliver what they grow and catch to market while still fresh and for greater profits."
On August 7, Oil of DRCongo announced the interpretation of its recently processed 2D seismic surveys acquired from its Lake Albert Blocks I and II prospects, which comprise an approximately 700km (435mile) offshore and 150km (95mile) onshore area. The analysis indicates around 3 billion barrels of Stock Tank Original Oil in Place (STOOIP).
To date, Oil of DRCongo has invested US$75 million in its oil exploration works and nearly US$3 million in social and development projects in the region, including $US750,000 on the Kasenyi-Bunia road.
A video of the work being done by Oil of DRCongo can be found here.
Visit fleurettegroup.com/operations/oil for more information on Oil of DRCongo and fleurettegroup.com for more information on the Fleurette Group.