Posted on 14th December 2020
Five Emerging Kitchen Design Trends During the Pandemic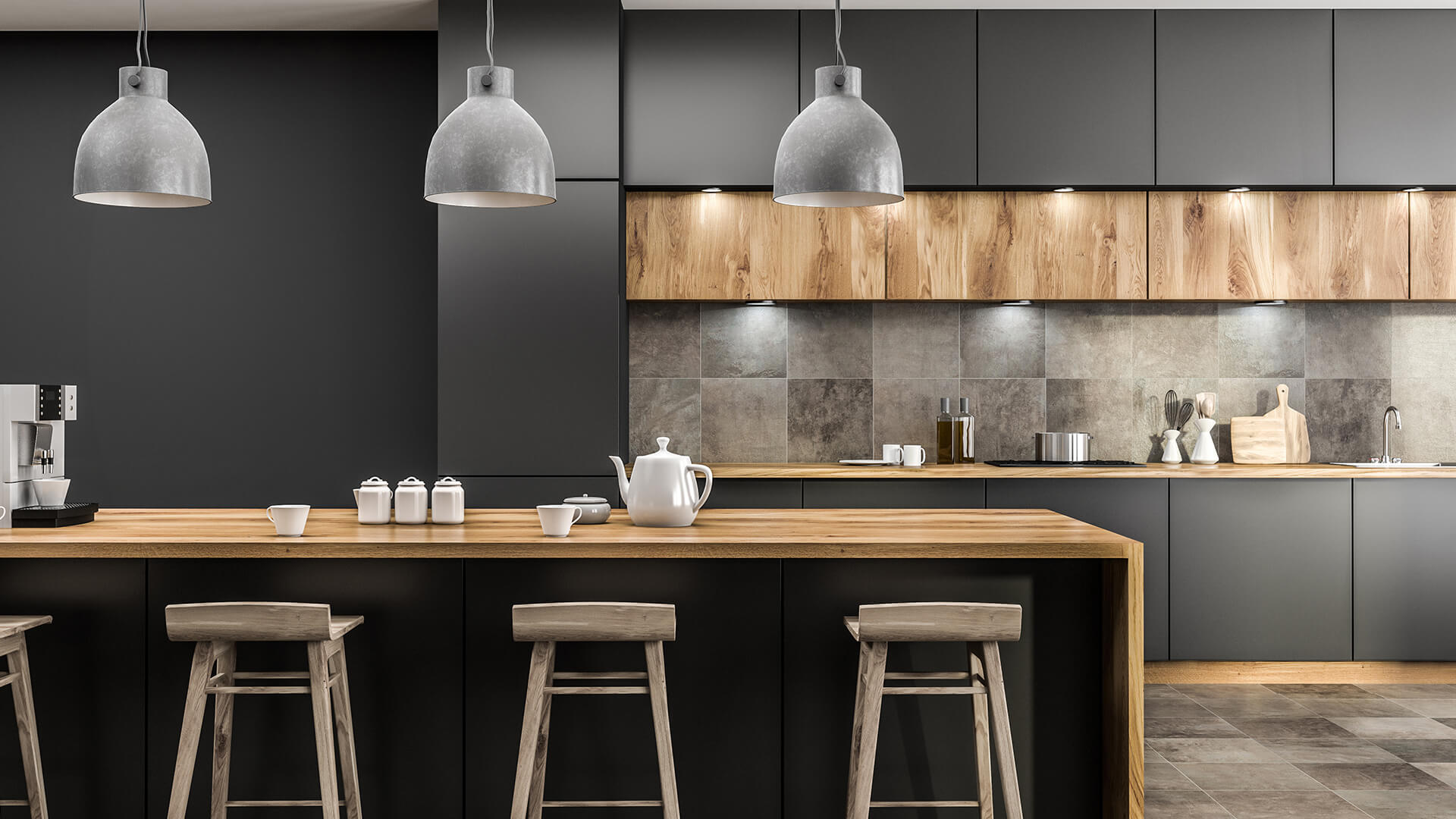 The kitchen has long been the heart of many homes. Throughout the pandemic, with many working routines going remote, the typical home has become seemingly more multifunctional than ever before. For larger families, and small ones, the precious space of their homes has had to adapt to a abundances of new, different demands – such as a using the kitchen for videoconferencing, or lessons for the children.
The kitchen has become a space for multitasking, where we cook, eat, work, home-school, relax, and enjoy our passions. Yet, in light of the health crisis, it's also become a hygienic space full of renewed utility, functionality and comfort. With a new "normal" forecasted to be on the horizon, will trends settled post-pandemic, or will the kitchen return to a more traditional role in the home? Better yet, what are the new kitchen design trends to looks out for.
1. Functionality
As the public spend more of its time at home – as couples, families, professionals, or just for downtime – the role of the kitchen is constantly adapting. The kitchen, once traditional, is more multipurpose in how it gets used as a key space in the typical home. This sense of functionality, which describes the adaptability of space, is a growing interest for existing and prospective homeowners. As a home approaches the market, the play on functionality and space in a home could boost its value to future owners, where the kitchen should, perhaps, become more connected with the layout of a home, rather than partitioned behind walls and selective décor.
The best way to achieve functionality in this space is through 'zoning' and space management. Zoning describes the arrangement, and organisation, of space throughout the home according to how we best might use it. A workbench in the kitchen, for example, might get use beyond a station for food preparation. As a larger desk-like feature, a workbench could be useful for work or home-schooling. A kitchen can feature areas to work in the daytime, and dine in the later evenings, which places an emphasis on functionality and flexibility.
Spaces in the house will become devoted to different functions, including privacy and relaxation, as much as a backdrop for work.
2. Hygiene Matters
When a kitchen is used traditionally, or whether it's a space for work, the role of hygiene will become more prominent than before. As a space for cooking, and food prep, this focus on hygiene will become even more necessary, with a design that naturally complements a germ-free, clean environment.
With the pandemic highlighting the urgency for good hygiene, how will kitchen designs embody this new health-first attitude by the public? Kitchen design features such as clean worktops and surfaces, contactless technology, and access to anti-bacterial products, can be a helpful push to keep this space hygienic.
3. Waste Management
A theme of eco-consciousness has started to substantially influence how homes are built. As homes become greener ,and more sustainable, the kitchen can reinforce this trend by focusing on recyclability. The modern kitchen can more creatively and intuitively plan recycling into its design, including stowaway or integrated bins and storage solutions.
Recycling solutions, including natural waste, can be mapped to the outdoors space, such as a composting and other garden activities.
4. Going Outdoors
Nowadays, modern home design is blurring boundaries between indoors and outside. As kitchens become more open-planned, moving effortlessly into the lounge and living spaces, they are also getting more playful with how they connect to the world outside. Through large windows, skylights, and open access to the garden, a kitchen can break down its barriers to connect with the outdoors more meaningfully.
This option is particularly useful for avid, or experienced gardeners, who might find a valuable connection between their kitchens and the outside world. When a kitchen is effectively connected with the outdoors, it can seem like the garden is an extension of the home. It will attract light and ambiance in strong measure, build an impression of openness, and potentially create a view. 
5. Plan openly
Apart from the benefit of better lighting, and improved functionality, an open plan kitchen can enjoy greater access to the whole house. Yet, designs post-pandemic will keep in a sense of privacy and sanctuary, but merge how spaces get used. Nowhere is that more easily facilitated than open planning in a home.
Open planning can creatively connect how rooms and space is used. A kitchen, for example, can merge with an open lounge to ensure that your home not only looks roomier, but has more space to play with. An open-plan styling on a kitchen, especially in the new normal, can help this space become more friendly for socialising, too.
As a result of the pandemic, emerging trends are likely to reflect how our lifestyles have dramatically changed and become more rooted in the home. Themes of hygiene, waste management, comfort, and functionality are growing points of interest for homeowners – both now and into the future.
The article was produced in collaboration with KNB Ltd., Nottingham's premier kitchen and bathroom specialist with over 30 years of experience.