Posted on 19th April 2023
Extension Inspiration: 7 Design Tips for Maximising Your Home's Potential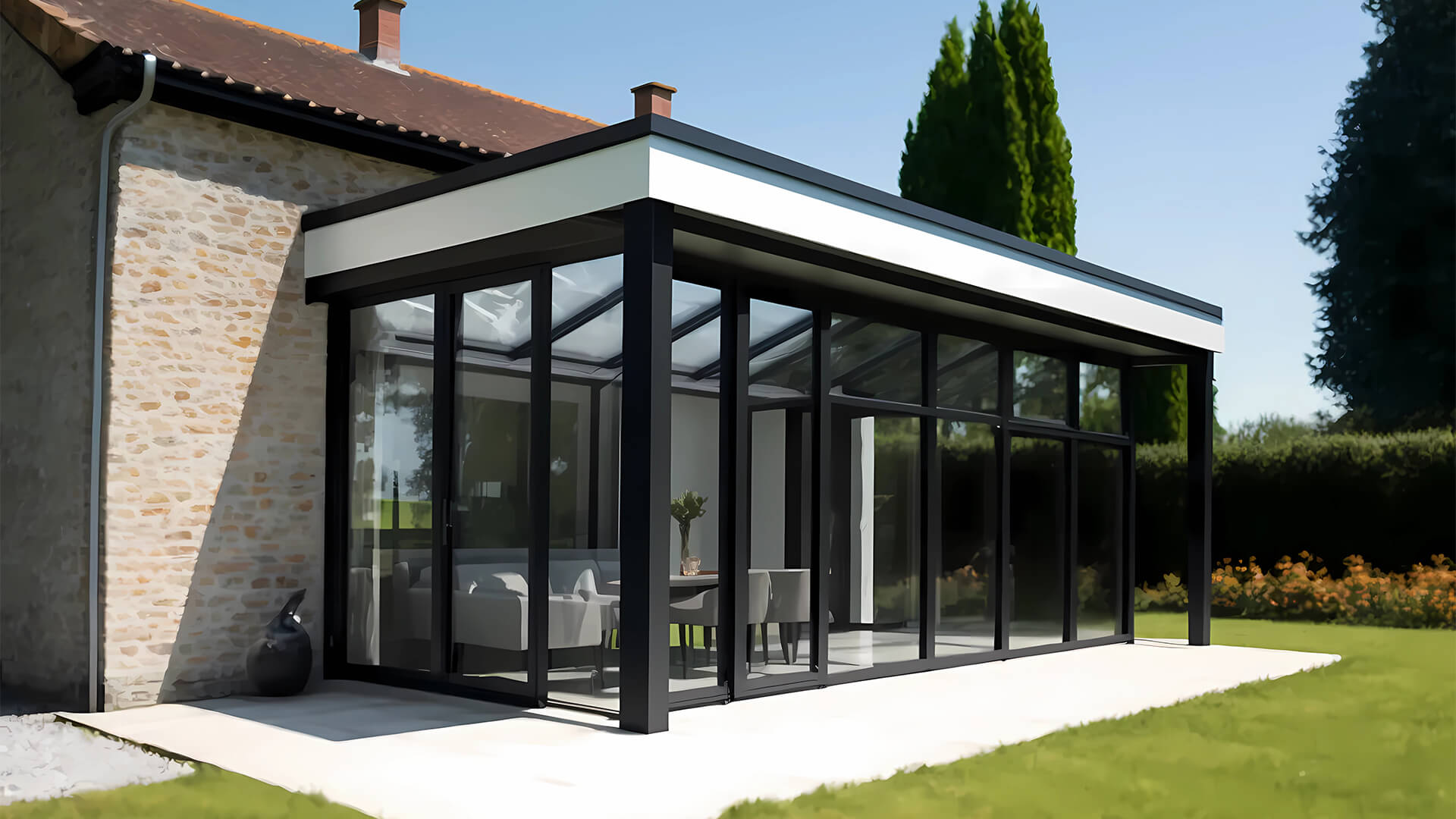 One of the main reasons why people move out of their homes is because they have outgrown them. Whether that is due to an expanding family or they have just amassed more stuff and hobbies as time goes by; the more space we have to play with the better our homes will be. Or so the theory goes.
The flip side is that most people also love their homes and would happily stay there if they could simply magic more space. While we have to save the wand waving for Harry Potter, there are still some great ways to enjoy your home through creative extensions. Here are our top design tips for creating an extension that maximises your home's potential.
1. Rear extension
The most common way to increase the footprint of your home is a single-storey rear extension. Homes up and down the country have sacrificed a portion of their gardens to improve their living space and, due to a regulation known as 'permitted development', you may not even need planning permission.
With the kitchen often situated at the rear of the house, many people choose to move their kitchen into the extension to create a luxurious kitchen-diner and open-plan living space.
The beauty of a rear extension is that it is a versatile way to create space in your home. You can fill your extension with light using bifold doors that open out onto the garden, increase the footprint of your bungalow to make it feel extra large or add a period-style extension to match your historic home's aesthetics.
2. Side extension
Following the 2021 Census, it was discovered that 23.2% of people in England and Wales live in a terraced house. Often Victorian, many of these properties have a small passageway at the side of the house, commonly called a side return.
This can also be a great extension as it allows you to open up more space or reconfigure the layout of your home to accommodate more light using structural glazing to completely refresh how your indoor space feels.
3. Front extensions and porches
Front extensions are uncommon because many of our homes are situated close to the pavement, meaning they are simply not viable or would encroach on public space. But if you are fortunate to have plenty of room between the front of your home and the street, then an extension in this area of your home is a great option. 
Not only will this extension transform the space you have inside but it will also give your home a new look so it's worth thinking long and hard about how to bring it all together. Sometimes all you need is a little bit more room to make a world of difference. 
For example, your front door may open into your living room which is fine until the rain comes or you have a muddy dog that has to walk through your freshly-vacuumed carpet. Now you risk muddy boot or paw prints. A simple porch can act as a decamping area, where you and the dog can get inside out of the rain but, also remove your wet and muddy clothes and give the dog a rub down before entering your cosy living space.
4. Decking
Adding more usable space in your home doesn't have to completely abandon the outdoors, and decking is a smart way to bring your garden inside. With the good old Great British weather leaving the country damp, soggy and very muddy for just about half the year, it can be difficult to face going into the garden from autumn through until the end of winter.
But with adequate decking, you can still enjoy the outdoors without the fear of getting stuck in the mud or dragging half of the garden back inside on your shoes. Decking coupled with patio or French doors allows for a seamless transition from outside to in, add in a pergola, canopy or awning and you can even enjoy your barbecue year-round with a dedicated outdoor cooking area.
5. Garages
A garage is a great way to add extra storage to your home, whether it be somewhere to park your car, a place for boxes or an opportunity to declutter the rest of your home. Similar to some extensions, many garages are also considered permitted development, so it's possible to build one without the need for planning permission.
If you have space on your driveway, adding a garage can transform your home and add as much as 20% of its value.
Or perhaps your garage has become an afterthought and it just needs some TLC to make it part of the family home again. From adding an electric garage door to increase security, functionality and insulation, to adding power to your outbuilding so you can make it a hobby room, workout area or even an office, there are many ways we can convert and restore our garages to make better use of them.
6. Garden cabins
Today many of us want to enjoy the flexibility of working from home but most properties haven't been designed with this recent social change in mind. There is a good chance you bought your home before 2020 and so you now are working remotely a couple of times a week from the kitchen table, a corner of your bedroom or even on your sofa.
One of the fastest ways to gain a home office is a garden cabin, many of which are now prefabricated and self-sufficient with heating and electricity, all you need is a desk – and a garden.
7. Loft conversions
Loft conversions are the perfect way to add another bedroom to your home, and if done right can create the ultimate master bedroom, complete with ensuite. Whether you opt for a simple loft conversion that doesn't alter the roof or you also install a dormer roof extension to increase headroom and livable space, going into the attic is a great way to make your home feel larger.
It could be the perfect bedroom for a teenager who has outgrown sharing with their younger sibling or even a peaceful nursery that is away from the hubbub of the rest of the house. With the possibility of using the footprint of your home, loft conversions can often be a large space, typically offering at least 20m2 which is more than enough for a double bedroom.