Posted on 18th March 2016
Cooling specialist, Merriott Relaunches with New Brand and Vision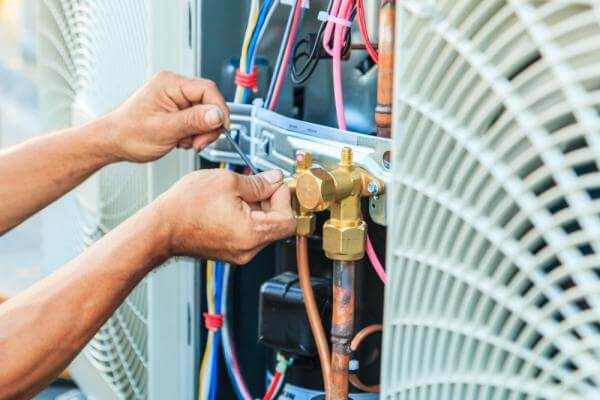 In a move to strengthen its customer offering and market-leading position, commercial heating and cooling specialist Merriott has relaunched – unveiling a new brand identity and announcing a series of new developments across all areas of the business.
The relaunch has seen Merriott – which is part of the QRL Radiator Group (formerly Quinn Radiators) – introduce new branding, a suite of new marketing collateral and a new, information-rich website at www.merriottuk.com. The company's refreshed identity is also backed by an enhanced product portfolio, improved customer service offering and an expanded leadership team.
Heading up the team is Lee Kenney, commercial managing director, who has joined Merriott with 30 years' industry experience. He says: 'Merriott has long been known as a leading player in the commercial heating sector, and we're very excited to unveil the new brand identity that will take the company into its next chapter. With factors like efficiency, safety and BIM shaping the market, the heating and cooling industry is fast evolving – and at Merriott, we're committed to staying at its forefront. We have already implemented a series of improvements to both our product range and the way we do business, and this will only continue as we roll out our new identity and vision.
'We see the rebrand as a step into the future, and it is an important part of our mission to push the boundaries of the heating and cooling market. At the heart of this are the brand values that Merriott stands for: exceptional quality, unrivalled technical expertise and innovation, unbeatable long-term performance, a lower environmental impact, and – underpinning everything we do – putting our customers first.'
Merriott's commercial heating and cooling solutions are custom-made to meet the needs of each individual application, from offices, healthcare and leisure right through to heavy-duty industrial use. The range spans panel, column and towel radiators, low surface temperature (LST) and radiavector models, and SMART radiant panels – all of which are BIM-ready.
The extensive Merriott product portfolio is complemented by world-class manufacturing capabilities and a national sales support team to provide expert technical advice and guidance for architects, specifiers and M&E consultants across the UK. The company has also recently implemented major improvements to its transport and logistics offering, ensuring the highest possible standards at every stage of the ordering process – from initial specification right through to delivery.