Posted on 27th July 2023
Enhancing Safety in Every Step: How Rubber Surfaces Revolutionize Outdoor Spaces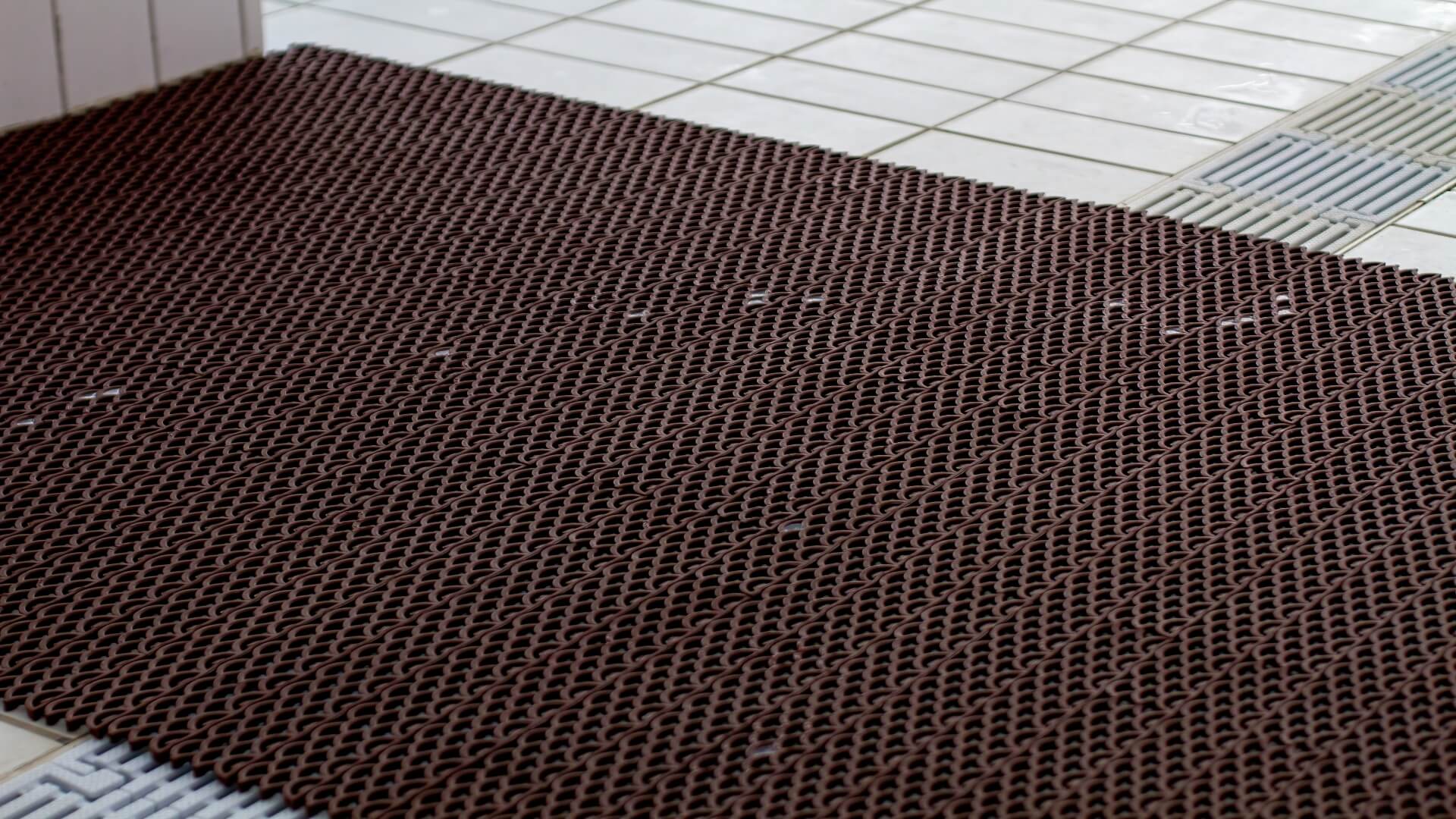 It's finally a season to enjoy hot summer days outside, splashing in the pool or enjoying a barbeque with the family. Yet, not all paving materials will guarantee your and your family's safety. Some surfaces are slippery, causing horrific accidents. Some require time-consuming maintenance.  And some heat up, making it uncomfortable to walk on. What is the solution, you'll ask? The rubber pool deck is a revolutionary surfacing material that enhances safety and brings countless advantages. Let's learn why you should resurface your pool deck area with rubber and how you can benefit from it!
The Role of a Rubber Pool Deck in Enhancing The Outdoor Pool Area
When renovating the outdoor area or designing a brand-new pool deck, the main focus should be selecting reliable and durable materials. With rubber paving, you gain a worry-free and enjoyable pool experience for swimmers of all ages, as it significantly enhances safety. Rubber is a non-slip surface that minimizes the risk of accidents and injuries, especially when the deck is wet. Additionally, the rubber's natural cushioning effect adds comfort to the poolside, making it a more inviting space for sunbathing, socializing, and playing.
Furthermore, rubber surfacing stands out among the rest of the traditional materials with its durability and resistance to harsh elements, weather conditions, UV- exposure, and pool chemicals, ensuring the deck stays in excellent shape over time.
Let's take a closer look at the advantages and benefits one can gain by resurfacing a pool deck or backyard with rubber paving material.
The Advantages of Using a Rubber Pool Deck Over Traditional Materials
Traditional surfacing like natural stone, tiles, concrete, or brick lacks significant features that make the pool deck a safe and comfortable place for people of any age. Rubber is a reliable solution that offers numerous benefits:
Safety: Non-slip surface reduces the risk of slip and fall accidents. The cushioning effect is beneficial for children and elderly people, as it softens the fall in case of an accident, minimizing the risk of fatal injuries.
Low-maintenance: Rubber pool deck is easy to clean and requires regular sweeping and occasional soap washing to keep the surface in good condition. Unlike several traditional materials, rubber doesn't require extra coating with chemicals to increase weather and heat resistance.
Crack resistance: Unlike tyles, wood, and other traditional surfacing materials that can crack over time due to ground movement or freeze-thaw cycles, rubber pool decks are flexible and less prone to cracking.
Quick installation: Compared to pouring and curing concrete, setting bricks, and laying out wood panels or stones, rubber decks have a straightforward and quick installation process.
Noise reduction: Rubber is a sound-absorbing material that can help reduce noise, providing a quieter and more peaceful outdoor time.
Easy repair: If an accident occurs and you need to repair the damage, rubber surfacing is easy to maintain, requiring fast and significantly cheaper fix compared to wood, tiles, or brick.
The Durability and Longevity of Rubber Surfaces
Hands down, one of the biggest advantages of selecting rubber as a pool deck surface is durability. Even though resurfacing with rubber may seem like an expensive endeavour at first, this material will serve you for many years, staying in perfect condition.
Rubber paving is highly resistant to wear and tear, foot traffic, and weather damage, increasing surface longevity. Rubber pool decks can withstand harsh UV rays exposure, extreme temperatures, and pool chemicals, leading to a longer lifespan than most traditional materials.
Therefore, you can be sure that investing in the rubber pool deck will pay back in safe, high-quality, reliable, and durable surfacing.
Design Options and Aesthetics: An Almost Limitless Field for Your Ideas
Forget about the bright orange rubber surfacing you see on a running track. Rubber paving offers versatility in design options. It comes in various colours, patterns, and textures, allowing you to customize your pool area, backyard, parking place, or pavement. Rubber surfacing products can be customized with logos, design, or branding elements for commercial and public use.
Whether you're searching for a colourful and bright pool deck or prefer a natural and minimalistic look, the rubber surfacing company can offer limitless design options and colour combinations to bring your ideas to life.
The Sustainability Aspect of Rubber Pool Decks
Rubber paving is a sustainable material choice for your deck, pavements, or play area in the backyard. Rubber surfacing is made from recycled rubbers, reducing waste and promoting the reuse of materials. By using recycled rubber, people and companies can lower the demand for virgin rubber production. Additionally, due to rubber longevity and wear resistance, this surface requires less frequent replacement, reducing the overall environmental impact.
Wrapping up
Rubber paving solutions are revolutionary in the world of surfacing for private and commercial use. As an excellent alternative to natural materials, rubber enhances safety, reduces risks of injuries, and withstands cruel weather conditions, from heatwaves to snowstorms. Rubber pool decks became the number one solution for families with kids or elderly relatives, as the main role of a rubber surface is creating a safe and comfortable investment to enjoy water activities and outdoors.