Posted on 17th May 2016
Dulas Invests in Polestar Partnership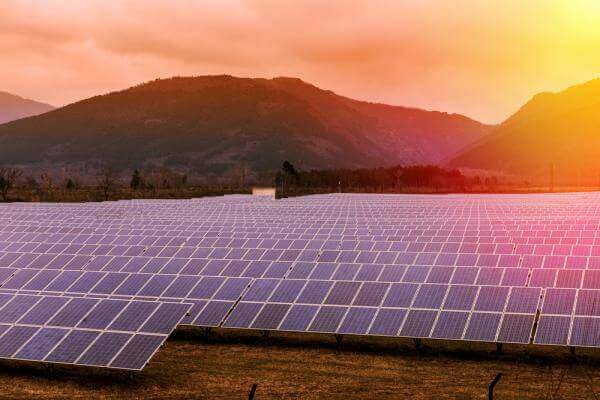 Solar refrigeration and clean energy pioneer acquires 50% stake in refrigeration manufacturer Polestar Cooling, as it strengthens a 30-year working relationship producing solar-powered refrigerators.
Leading UK renewable energy firm and solar refrigeration pioneer, Dulas, has acquired a 50% stake in specialist refrigeration manufacturer Polestar Cooling (Polestar). Following more than 30 years of solar refrigeration manufacturing, the two firms will now officially collaborate on research and development for future models of solar-powered vaccine refrigerators, supporting primary healthcare facilities across the developing world.
Health programs operating in the world's poorest regions face an on-going challenge to keep vaccines, pharmaceuticals and blood at correct storage temperatures in extremely hot, remote environments, frequently without access to electricity supply. Dulas has been designing solar-powered and high efficiency medical refrigerators to combat this issue for over thirty years, working alongside the Polestar team in their manufacture and deployment.
The Polestar business has been involved in refrigeration manufacture in various iterations throughout its lifetime, with the company having supplied both LEC and GDPA groups, previously.
Most recently, the relationship between the two firms has resulted in the launch and deployment of Dulas' latest solar direct drive (SDD) refrigerators. These new machines are able to operate without batteries, enabling remote communities to avoid the logistical hurdles involved in their replacement and, ultimately, saving children's lives and protecting people's health by increasing equitable use of vaccines in lower-income countries.
Under the terms of the investment, the two firms will now officially partner to continually improve the existing portfolio of refrigerators and develop new products as they look to increase the deployment of two newly released refrigerator models this year – the Solar Direct Drive VC50, VC60 and Ice Lined VC225.
With the launch of these three new products, the global supply chain for biomedical cold storage solutions will be significantly enhanced, enabling organisations such as WHO and UNICEF to continue to provide industry leading technology in the most remote regions.
The partnership between Dulas and Polestar will not only benefit the international community in this manner, but will also contribute a significant 6-figure sum to the local Welsh economy, as well as safeguarding a significant number of jobs in Machynlleth.
'Polestar has been our preferred manufacturer since we began designing our solar-powered refrigerators. It's therefore a natural progression to officially bring onboard the firm's expertise for the research and development phase of our next models,' said Guy Watson, Head of International Operations at Dulas.
'Our fridges have been deployed across 30 countries in the last year supporting numerous public health initiatives, including the response to the Ebola crisis in West Africa and recent Typhoon disaster recovery in the Philippines. However, we are continually looking to improve our technology and further benefit the developing communities we support. Partnering with our long-term manufacturer, and benefiting from the closer working relationship will enable us to further innovate with future models,' he added.
Phil Polack, Managing Director of Polestar, commented: 'We've been fortunate enough to have been working with Dulas for over 30 years, so the sale of 50% of the business to their team was the obvious next step in what remains a close working relationship.
'With Dulas's investment, and our new commercial partnership, we look forward to safeguarding the global supply chain for solar powered and traditional cold storage technologies – and continuing to set the path for future industry innovation.'