Posted on 7th March 2022
Does Renewable Heating Add Value To Your Home?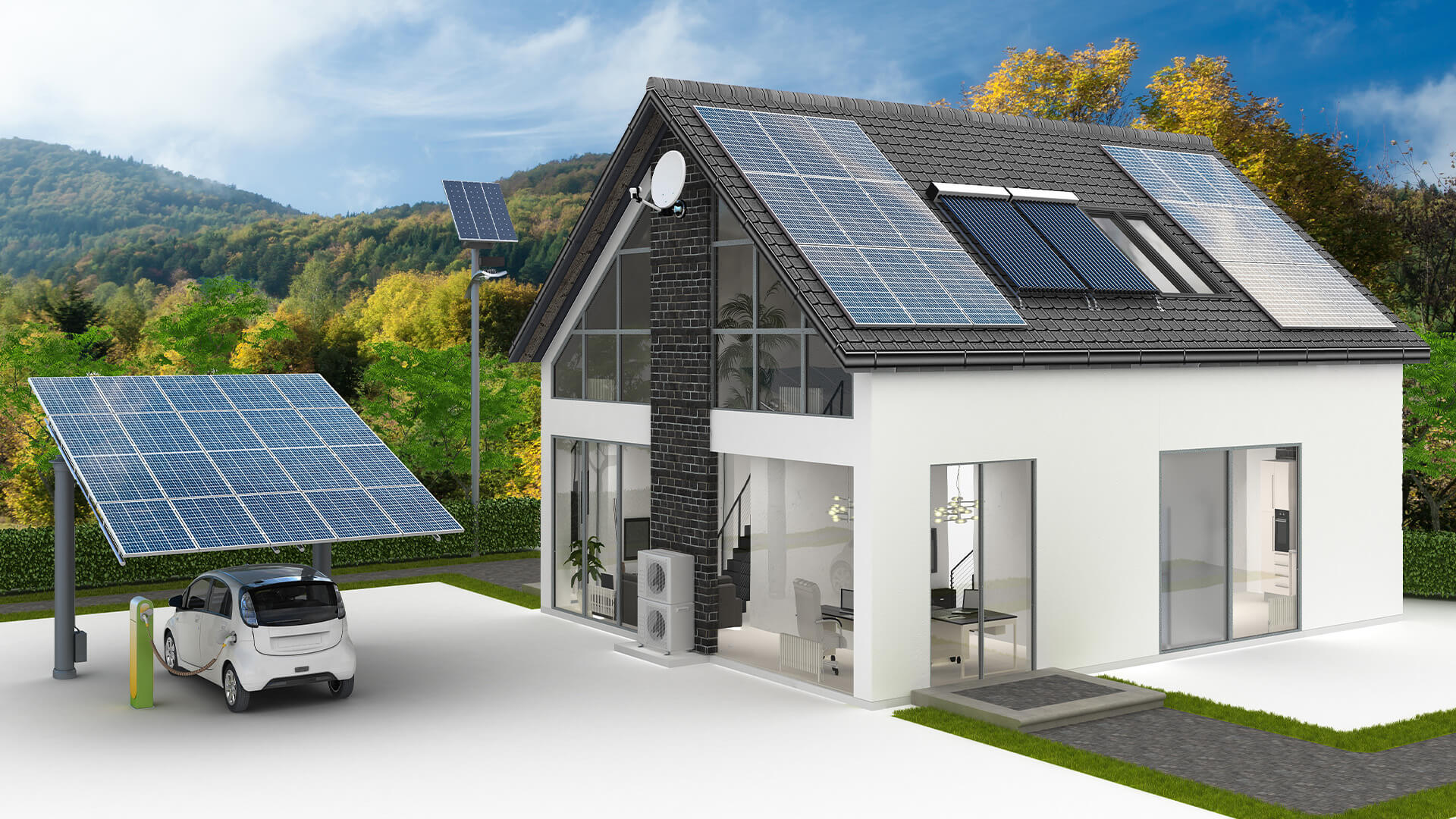 From heat pumps and photovoltaic solar panels to energy-efficient gas boilers, what are the best renewable options for your home and will they add value?
You may have noticed there is a push to lower energy consumption in the UK. The government is puffing and panting to reach ambitious target of cutting the country's carbon emissions by at least 68% over the next eight years.
The Committee on Climate Change (CCC) said the UK needs to "strengthen delivery" to achieve its goal. Subsequently, a government press release announced:
"All homes and businesses will have to meet rigorous new energy efficiency standards to lower energy consumption and bills, helping to protect the environment."
Energy efficiency targets will be used as a parameter to spur the installation of energy-efficient heating systems in households across the UK. The aim is to install all homes throughout the UK with low carbon heating systems by 2025.
In other words, you are obligated to replace your boiler or central heating system to a renewable energy alternative.
Do energy-efficient heating systems offer any value?
The selling point for renewable heating solutions is the cost-saving on your energy bill. With rising energy prices, you may not save more than you currently pay – but you may not pay more either.
Ofgem calculated the average UK household faces an annual increase of at least £139 on their energy bill. The regulator expects a further increase following a review in April 2022.
Installing an energy-efficient heating system could lower heating bills by over 50% (depending on the energy system you install and the report you read). The numbers being floated appear to be rough estimates.
In order to save on your bills, however, you will need to install a renewable heating system. Solutions cost upwards of £500 up to £12,000+. The reality for most homeowners is that you won't save money by switching heating systems for at least 20 years.
However, you could argue that energy-efficient homes are more valuable. So you could recoup the initial outlay when you sell your home.
One survey reveals that 53% of homebuyers say heating systems that cut the cost of utility bills is an important factor when making a purchasing decision.
Which renewable heating systems add value to your home?
There's no question that homes with energy-efficient heating systems are more desirable. But not all renewable energy systems are equal.
The UK government favours heat pumps. Under the Renewable Heat Incentive (RHI), homeowners could receive as much as £5000 to help with the cost of installation. The cost of heat pump is between £5000-£10,000.
However, Money Mail reveals heat pumps can lower your home\'s energy efficiency score. So, heat pumps won't add value to your property and could even make it more difficult to sell.
Energy-efficient boilers and solar panels offer more promising alternatives. Research by Safe Store estimates that an A+++ boiler will increase the value of a home by 1.9%. That's an increase of £3,800 on a £200,000 home. The average cost of installing a new boiler is no more than £2500.
Solar panels are estimated to increase the value of a home by as much as £1,800. However, the average cost of installing photovoltaic solar panels is £3800. Estimated savings on bills are £214 a year.
Whilst energy-efficient heating systems can save you money and add value to your home, the prospect of a return on your investment is a long projection. If you're not planning to sell your home for another 10-20 years, you may earn a profit.