Posted on 25th April 2023
Do You Need A Permit For A Bathroom Remodel?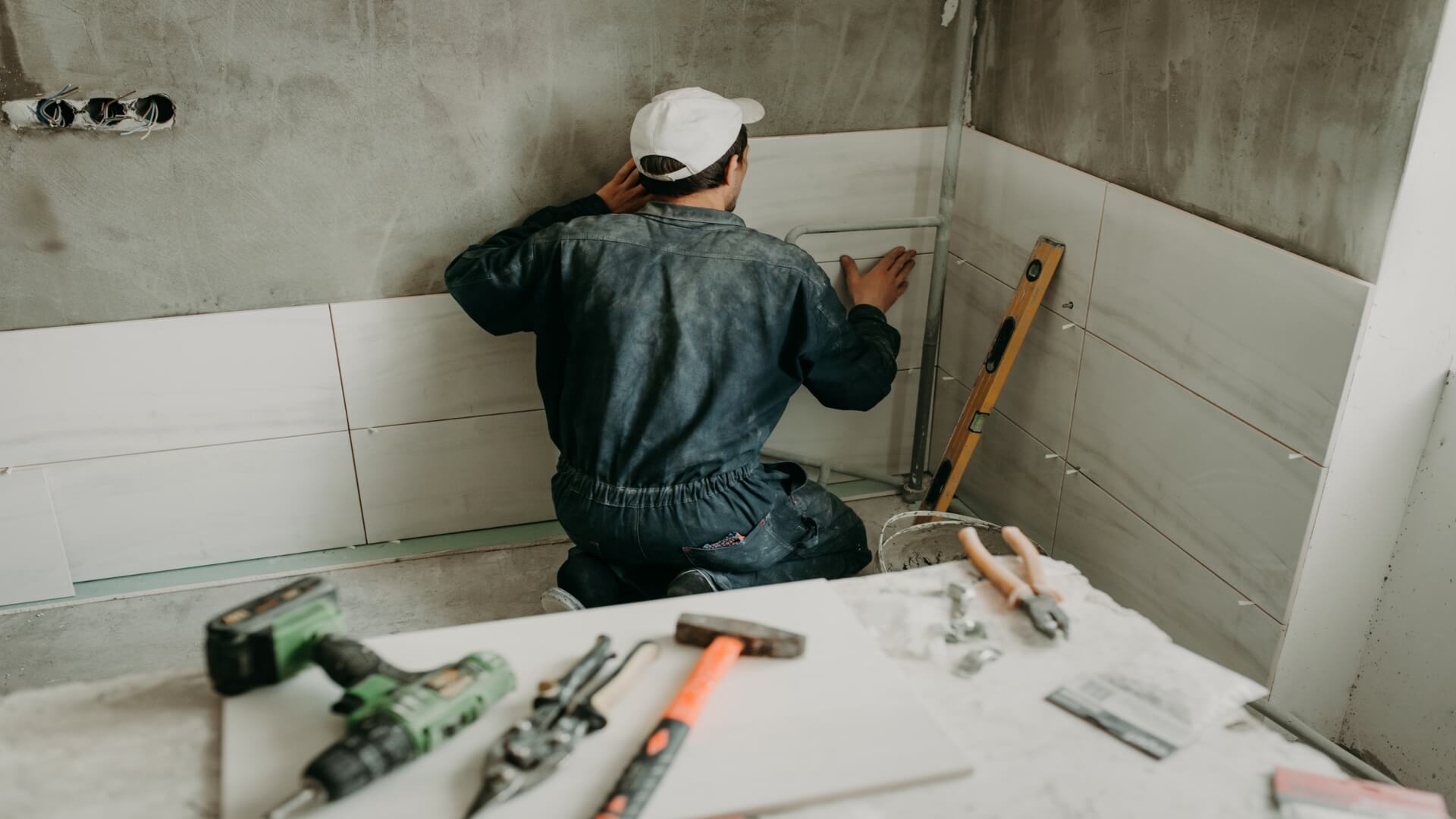 Bathroom remodelling can be an excellent method to modernize and raise the value of your property. Whether you're undertaking a comprehensive refurbishment or just some modest upgrades, you should know a few things before you begin. In this blog post, you'll see what bathroom remodelling requires and whether or not you need a permit.
What Does Bathroom Remodelling Entail?
Depending on the aims and budget, bathroom remodelling might include a variety of projects. There are tons of bathroom renovation ideas that you can do, but the following are some frequent aspects of a bathroom remodel:
Fixture upgrades: A frequent element of a bathroom redesign is upgrading fixtures, such as the toilet, sink, showerhead, or bathtub. Installing new hardware, like faucets, towel racks, and drawer knobs, is also an option.
Modifying the layout: A makeover may involve changing the design to utilize the available space, depending on the size and shape of the bathroom. This could include moving the toilet, sink, or shower/tub to a new site.
Increasing storage: Many homeowners improve storage space as part of their bathroom remodel. Installing cabinets, shelves, or built-in storage units is one example.
Flooring and wall replacement: Changing the bathroom's flooring and walls can be a terrific way to give the space a new, modern look. Tile, vinyl, or engineered wood are popular bathroom flooring alternatives, and wall options range from paint and wallpaper to tile or beadboard.
Updates to the electrical and plumbing systems: A bathroom redesign may entail replacing the space's electrical or plumbing systems. Installing new outlets or light switches, upgrading the electrical panel, or repairing old or damaged pipelines are all possibilities.
Illumination and air circulation: Upgrades to the lighting and ventilation systems may also be included in a bathroom redesign. More natural light or new light fixtures can help make the space brighter and more welcoming, while improved ventilation can prevent mould and mildew growth.
A bathroom redesign might be a significant expenditure, especially if you have a delicate bathroom design in mind, but it can also significantly improve the space's functionality and attractiveness. Whether a complete gut restoration or a simple upgrade to fixtures and finishes, a redesign can breathe new life into this essential space in your house.
Do You Need A Permit To Remodel A Bathroom?
Most bathroom remodels don't require a permit if you replace simple fixtures or make minor cosmetic modifications, such as adding a painting or replacing flooring.
But if you plan to make significant changes to the layout, like the electrical wiring or bathroom plumbing, you may need to secure permission. These modifications may involve the addition or relocation of walls, the relocation of plumbing fixtures, or the installation of new lighting fixtures.
The exact procedures for acquiring a permit can vary depending on where you live, so always check with your local building department before beginning any major renovation work. They can give you the knowledge you need and assist you in ensuring that your project conforms with local building standards and regulations.
The project's magnitude will determine whether or not you require a permit for a bathroom remodel. Cosmetic alterations, such as adding a painting, replacing fixtures, or installing new flooring, do not require permission.
But if you are replacing your bathroom's electrical or plumbing systems, you will most likely need a permit. Projects that frequently require clearance include the following:
Adding or relocating walls
Adding or replacing windows
Relocating plumbing fixtures
Putting in new electrical wiring
Adjusting a window's size or position
Changing the room's structure, such as building a new ceiling or adjusting the height of the walls
Getting a permit for your bathroom remodel is necessary to ensure that your project is safe and up to code. It also shields you from potential liability difficulties in the future. It's usually a good idea to check with your local building department if you're unsure whether you need a permit for your bathroom remodel.
How To Obtain A Permit For A Bathroom Remodel?
If a permit is required for your bathroom redesign, the procedure will differ based on where you live. Before starting your project, you must submit plans and drawings, pay a fee, and wait for clearance from your local building department.
Ensure you have all the relevant papers and follow your area's construction standards and regulations before applying for a permit. These can include electrical, plumbing, and structural requirements.
Once you've gotten a permit, prominently display it in your home so inspectors can easily see it. To ensure your project is safe and up to code, you must follow all the rules and restrictions mentioned in the permit.
Conclusion
Bathroom remodelling is an excellent opportunity to update your home and boost its value, but follow all the rules and regulations. In general, modest aesthetic alterations do not require a permit, but structural changes or adjustments to your bathroom's electrical or plumbing systems will almost certainly need one.
It's best to hire professionals for home improvements so they can also help out with getting the necessary permits if need be. You can also get in touch with your local building department to learn more about the requirements for acquiring a license in your area.