Posted on 23rd September 2021
DIY Guide to Cladding Your Home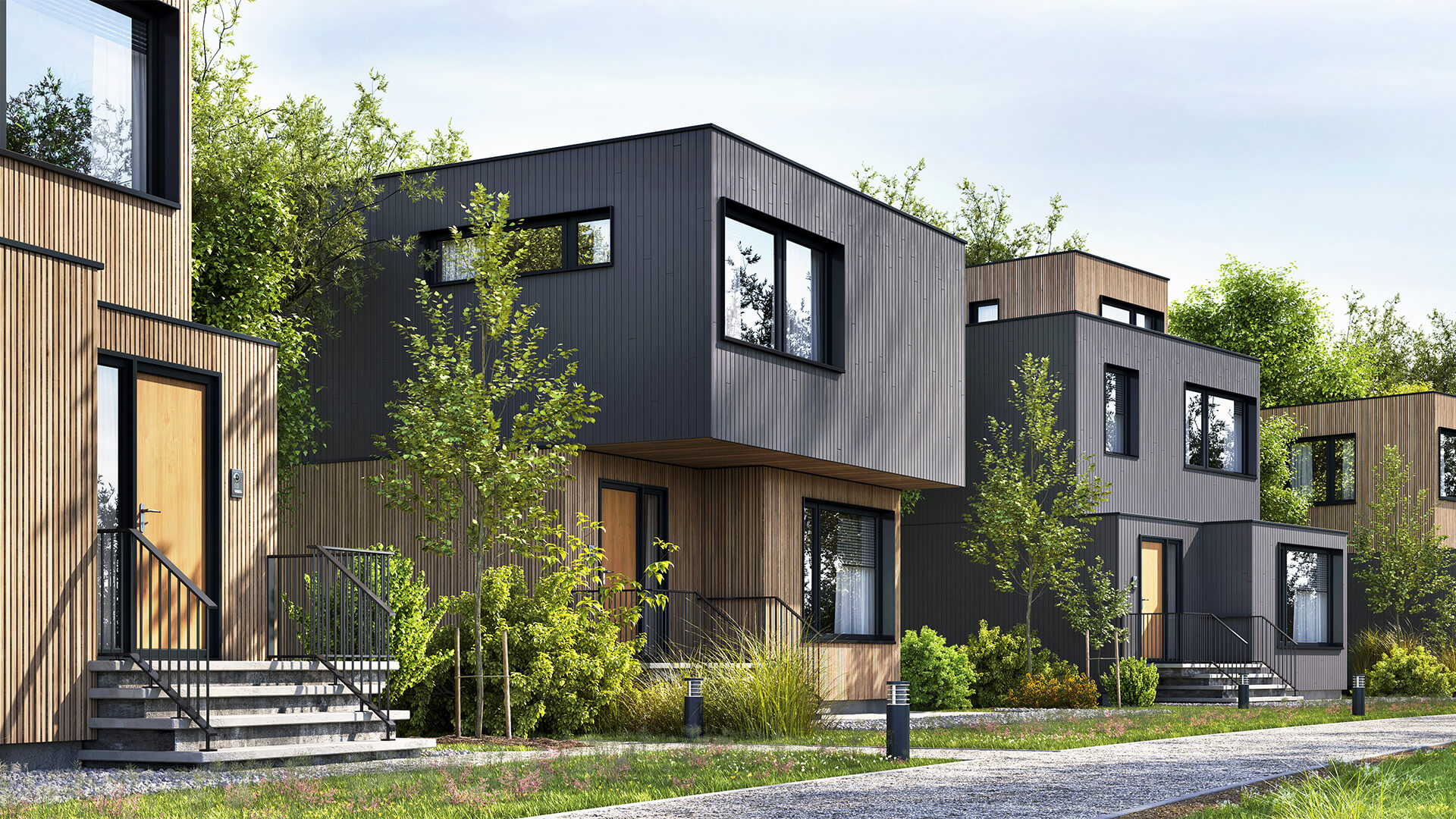 Cladding a property isn't a task to be underestimated and there are considerations to make in order to achieve an end result you're happy with and is durable. The materials you use, the style of cladding you opt for and the budget you have available all need to be taken into account before you begin. If you're new to the world of cladding, our DIY guide will prepare you for the task. 
What is cladding used for
Cladding is a term for the external layer of a structure. It's used to add a decorative appearance as well as an added layer of protection to the building, and for insulation purposes. It prevents damage from the elements and can transform the look of your home. Cladding and facades are terms that are sometimes used interchangeably, but there is a difference between the two. A façade is the front or side of a building, which includes the walls, doors and windows, whereas cladding is the panels fitted to the outside of the building. 
Types of Cladding
There are several options when it comes to cladding for your property. Shiplap is a common choice, where each board overlaps with the adjacent board for an attractive effect and to assist with waterproofing your home. Weatherboard is also a popular option, which can be made from timber, PVC or fibre cement which is a low maintenance timber alternative and provides durability, with a life expectancy of over 50 years. 
Cladding comes in a range of colours and styles, depending on the look you're trying to achieve. PVCu cladding can be a cost-effective option if you're on a budget, and it's easy to fit for DIYers as it's lightweight and is typically sold as interlocking boards. 
Timber cladding is usually more expensive, but there are various types of wood to choose from. Softwood timber cladding is budget-friendly, especially if you buy the boards in an untreated state. Timber boards will need priming and painting before you install them and they require more maintenance over time, so this is worth bearing in mind. 
Do you need planning permission?
In most cases, you won't need planning permission for cladding as it typically falls under Permitted Development. But if you live in a listed building or your property is located on protected land, such as a National Park, then you will need to seek permission before embarking on this project. You should also consider how cladding will affect your neighbours if you live in a terraced or semi-detached property. 
Prepare the walls
Before you start installing cladding, you will need to measure the walls of the exterior to get the right amount for your property. Take into account any space around the windows and doors, as well as checking whether trims or corner pieces are required. You should also fit plywood sheathing to the exterior before installing the cladding. Many homeowners forget about insulation but for the best results, you should consider installing house wrap or foam insulation to maximise the energy efficiency of your property. 
Begin installation
You can begin fitting the first row of cladding, starting at the bottom of the wall. Make sure you take your time getting this section right, as it will serve as the foundation for the rest of the cladding, so it needs to be level and straight. 
Depending on the type of cladding you've chosen, you may need to overlap the boards to allow water to run off properly without running down the back of the boards. Finish off with trims and corner sections to complete the wall, then repeat for all other exterior walls around your property. This is a time-consuming job but it's important to take your time to do it well, as skipping steps or rushing through it may leave you with gaps or uneven boards which will pose a problem later on or ruin the overall finish. 
Final thoughts
Whether you're hoping to add value to your home in preparation for selling or you just want a cost-effective way to update the look of your property, cladding is a great solution. The visual impact that cladding provides can truly transform your home, but there are other benefits to take advantage of, from thermal insulation to bring your heating costs down to protecting the exterior of your home from damage caused from the elements.