Posted on 1st June 2021
Cutting-Edge Design from Yorkshire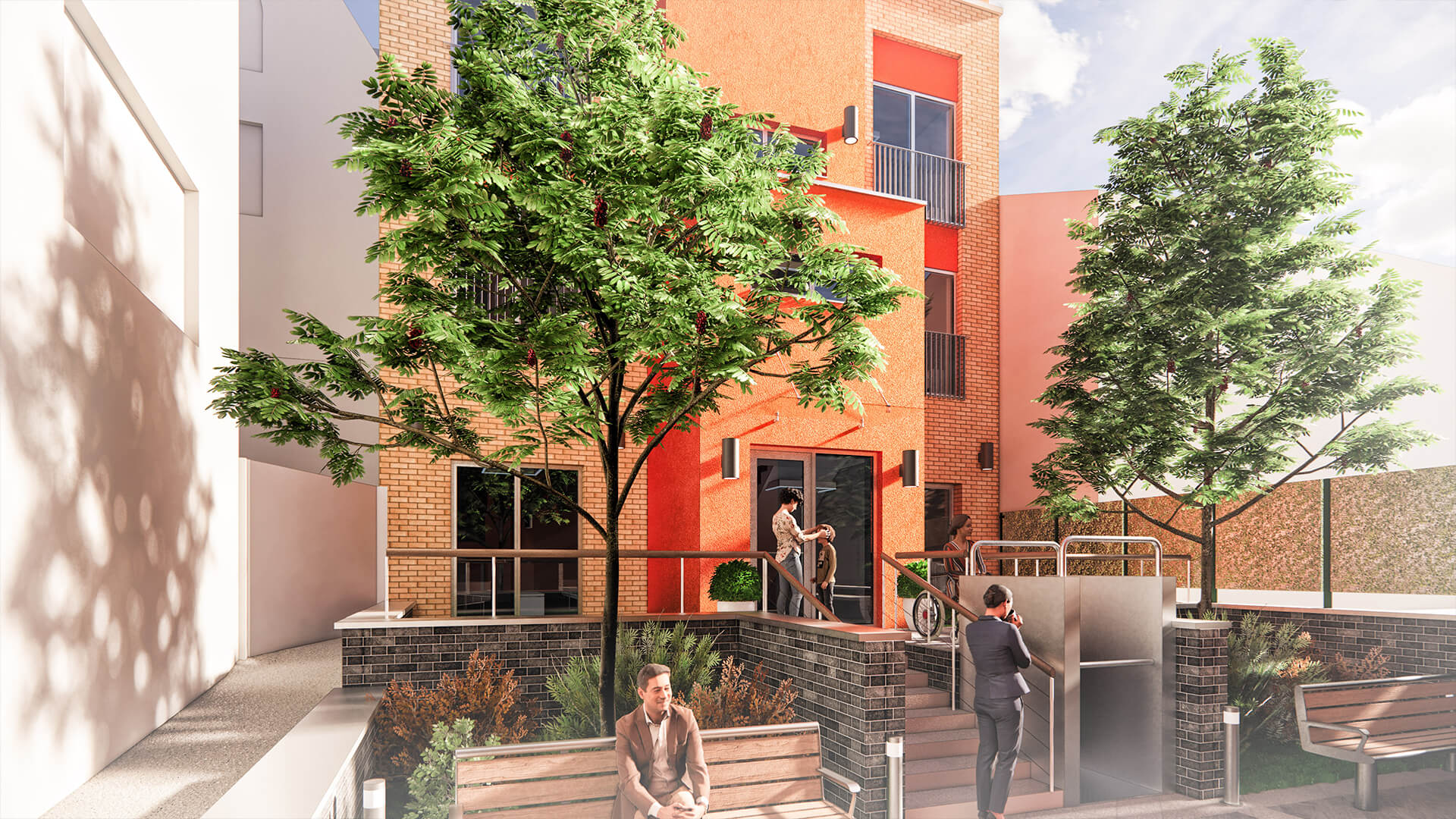 One Design Architects Ltd is a leading architecture and design firm based on the outskirts of world heritage site, Saltaire, West Yorkshire, and it also has an office in Central London. Its team strives to be creative, imaginative, conscientious and diligent, with wide ranging technical knowledge, flexibility and adaptability.

Founded by managing director, Chris Pickard in 2009, One Design has developed into a dynamic multi-disciplinary design studio with a team of over 30 highly talented, experienced and motivated architects, architectural technologists, surveyors, interior designers, CGI artists and landscape designers, combined with an experienced structural engineering department and principal designer services. And the team is continuing to grow; in addition to its architects and technicians, it now consists of separate consultancies offering structural and civil engineering, landscape design, interior design, and health and safety (principal designers) to clients nationwide.  
One Design's cutting-edge design service covers all works, from project inception to final completion. The scope of works includes feasibility, concept and speculative sketch studies, Local Authority planning applications, Building Regulation submissions, tender documentation, construction drawings, contract administration services and issue of final record drawings. In addition to its in-house structural/civil engineering and principal design departments, the firm can also offer landscape design, interior design and computer-generated imagery (CGI) design services.
With its continual professional development in new technology and product design, understanding of a building use, and design flair, One Design can shape its services to the client as the project requirements grow. These clients can include national superstores; national providers of residential and nursing care; regional developers, both industrial and commercial accommodation and residential developments; and one-off private residential schemes.
Working with the latest software packages, One Design's chartered engineering team can provide cost effective designs to suit all budget requirements, from residential extensions to large retail and commercial developments, and it has in-depth knowledge of both new build and refurbishment projects ranging from site surveys, initial scheme design, final designs, project management and site supervision. The engineering team works closely with the firm's architectural and principal designers, as well as other professional consultants and contractors to achieve client satisfaction.
One Design offers a principal designer service in full compliance with The Construction (Design Management) Regulations 2015. Better known as CDM, these regulations are a government initiative aimed at improving health and safety conditions within the construction industry and are overseen by the health and safety executive. On all private residential projects, a client has a legal duty to comply with these CDM regulations. One Design's fully qualified principal designers can guide and oversee a client throughout the duration of any project to reduce risks from start to finish.
Also working closely with One Design's clients is the in-house interior design team who create tailored and efficient design from the initial concept through to the design and construction drawings, whether it be for a commercial or residential project. Media used includes a mixture of hand drawn sketches, CAD/REVIT drawings, CGI images and animations.
Meanwhile, the company's experienced landscape design team works on most design schemes that are carried out. Using composition and artisanship, horticultural fitnesse and experience in hardscaping and planting, it creates bespoke gardens that reflect the personalities of clients.
Finally, One Design's in-house CGI (computer-generated imagery) team uses state-of-the-art computer software to model, render and animate architectural, interior and landscape designs to produce photo-realistic 3D CGI images, photomontage images or video animations for visualisation. Architectural animations enable the ability to perform building "walk-throughs" in an interactive manner, as well as see the possible relationship that the building will have with the environment and surrounding buildings.
Indeed, One Design's staff are essential to its success, with each team member carefully chosen so they can play a part in the future development of the company. Operating a comprehensive apprenticeship programme for school leavers, One Design provides valuable training and support through partnerships with local colleges and universities, in addition to nurturing its own experienced professionals within the office via staff development and training. Currently, seven employees are undertaking apprenticeship courses and on completion, will become full-time members of the team.
There's no denying that One Design's team is a passionate and proactive one. Not only does it have a reputation for offering an exceptional service to clients, but it's also had large involvement within its local community. This includes engaging and supporting local schools by offering work experience to students who have an affinity to art and design, and members of the team have hosted workshops for industrial placement students at higher education colleges. The company has also helped to raise over £3,500 on one of its projects as part of a fundraising campaign to help equip a new build bungalow on the Foxhills Development in Brierfield for a disabled teenager who is now looking forward to moving into her first home, and it has also donated thousands of pounds towards Lidl charity partners, been involved in fundraisers, and recently was delighted to donate 20 new laptops to help a local primary school during lockdown.
It hasn't let the pandemic get between its team or prevent them from providing seamless delivery to clients either. Expansion from a regional to national company with projects from as far afield as Penzance to Aberdeen, One Design was quick to anticipate the possible impact that lockdowns would have on restricted working patterns, so instigated safe homeworking for all staff members using integrated web conference software linked back to the main office servers. This ensured there wasn't any discernible reduction of efficiency to clients.
The only way is up for One Design; its plans for the rest of 2021 include moving to a new Yorkshire office base with further development to a flexible working pattern model, along with plans to further raise the company's profile to make potential clients aware of the benefits of its multi-disciplinary service. It uses various social media platforms to reach a variety of clients, potential staff and people interested in design and the environment, its communicative and inclusive team being open to contacts via LinkedIn, Facebook, Twitter, Instagram and its website, which it constantly looks to evolve and improve.
Company: One Design Architects Ltd
Website: www.onedesignarchs.com