Posted on 22nd February 2023
Couch Design Ideas for Your Dorm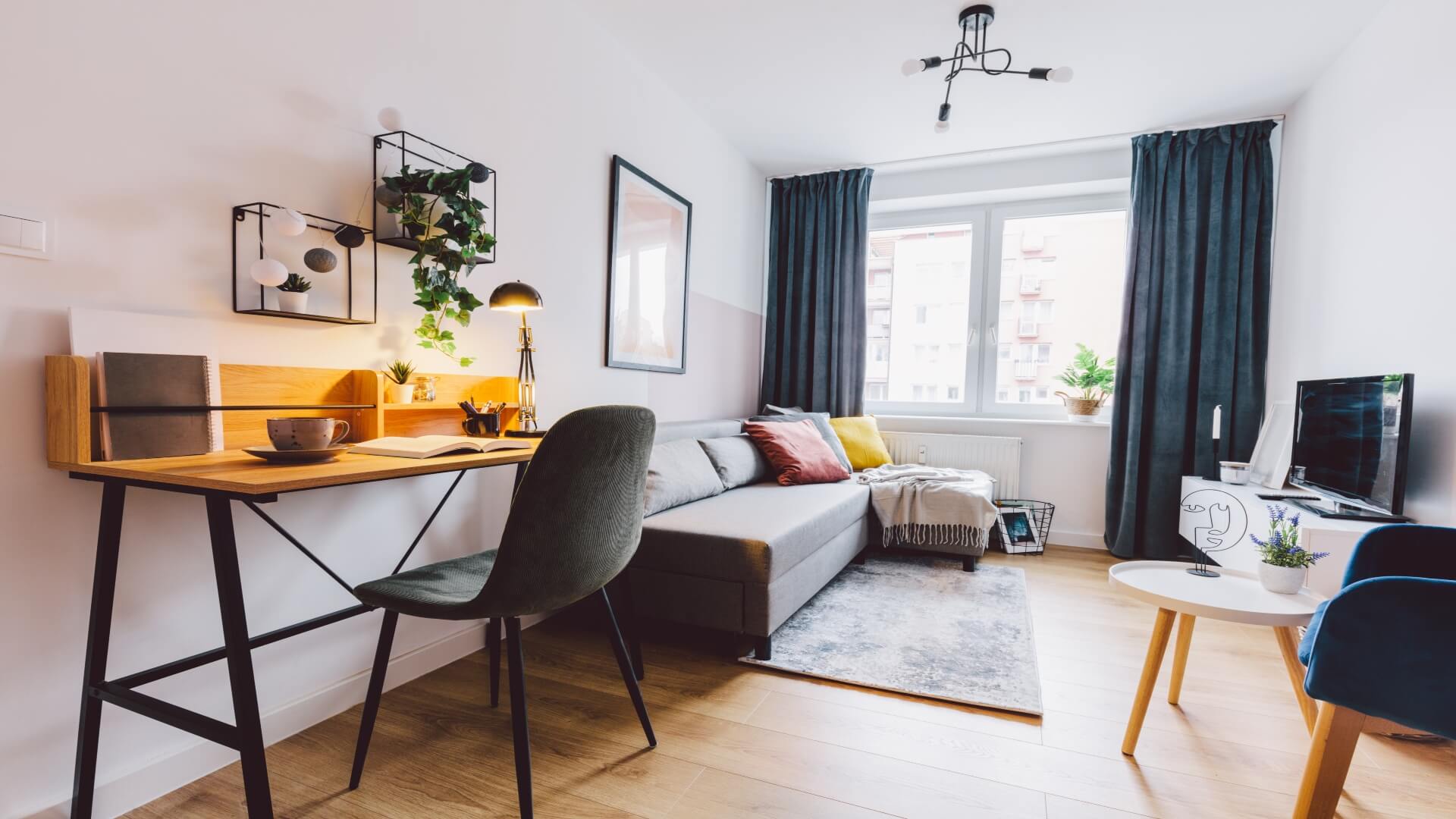 A dorm is your home away from home, so naturally you want to make it feel as cosy and as welcoming as possible, especially if there are guests stopping by.  Couches are synonymous with comfort; the ideal place to hang out with friends, take a quick nap or somewhere to put your feet up after a long day of studying.
A couch also turns your living space into a more multifunctional area, saving any awkward moments where the only available spot for guests to sit is on your bed. However, they're not the most practical addition to your room, and depending on the layout of your dorm building, they may not be easy to manoeuvre. If you do have your heart set on a settee, futon, or loveseat for your college living quarters, there's a few things to consider beforehand:
1. Budget
Depending on your budget, you may want to get a second hand couch instead of brand new. If you do go down that route, it's best to do so in person: answering an ad on Craigslist won't tell you whether the couch in question smells bad, has bed bugs, broken springs, framework or even stains that won't come out. Another option is to look at discounted items, like the SODO outlet range from Kasala. These can be a great way to get premium quality furniture for less than what you'd normally pay.
2. Does Your College Permit Additional Furniture?
Furniture permissions depend on which university you attend; in some cases the room will be fully furnished, with no extras allowed. In others, your place of study might offer you a partially furnished dorm for you to add to, with the exception of certain items. Before you move in, ask in advance about what's allowed and what isn't.
3. How Big Is the Room?
If your dorm is cosier than most, a large couch could overwhelm the space and even make it difficult to get around your room, and that's if you managed to get it into your room in the first place. If furniture is permitted, measure the dimensions of your room before you start shopping for your new couch.
If you have limited space to work with, a couch with storage built-in can help keep things tidy, or if you really want to maximize your floor area, you might want to consider a day-bed, futon or a pull-out sleeper sofa. If your dorm is roomy, you also have the option to choose a larger couch- perhaps one with reclining seats or extra features, like cup holders.
4. Design
Once you've assessed whether you can have a couch in your dorm, now comes the fun part: deciding on the style of couch you want for your dorm. When choosing the specific design of the couch you want, take into account what you're most likely to use it for.
Couch upholstery can be adapted to suit your preferred colour scheme, and if it doesn't match, there's always fitted couch covers or throws. If you have guests over often, this could mean spilled drinks and snacks, so it's wise to choose a material that won't stain easily, such as faux leather.