Posted on 22nd April 2021
Construction Clean-up Services For Commercial Buildings That Shouldn't Be Ignored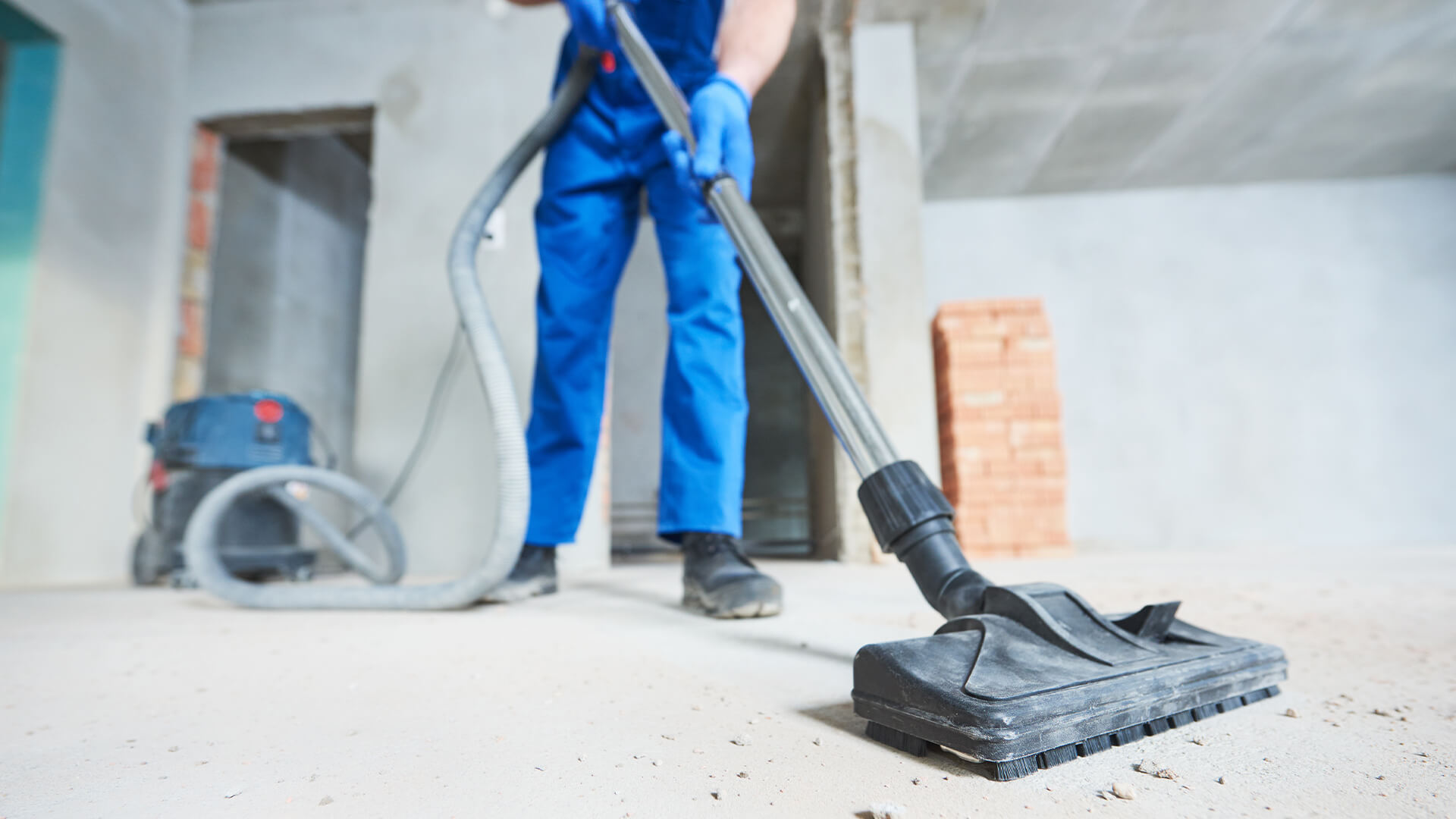 So, you've just finished with the construction of your commercial building. But, is it really ready for your employees and clients?
Commercial construction sites are often left with debris and garbage that needs to be cleaned up as quickly as possible. Leaving these messes in place can lead to injury, dangerous conditions, and fines from local authorities. There are also other factors to take care of, like ensuring the lighting and plumbing are on point. 
To prevent these problems, construction clean-up services are needed to get in and get the job done. But with so many options to choose from, it can be difficult to decide who to hire. When looking for a construction clean-up company, it's helpful to consider certain factors; here we have listed four important ones.
Leftover Trash and Building Scrap Removal
As a construction manager or a company owner, you want to ensure nothing falls through the cracks when the construction project is complete. The last thing you want is for construction waste to be left behind on the site or in the building. Many people believe that there is no cost-effective way to remove construction waste because everything must be done manually. This is not true. Professional companies specialize in construction clean-up that will be able to remove all of the construction waste, trash, and debris for you.
They will calculate the estimated time for scrap removal and come up with a justifiable estimate. 
Final Touch To Cleaning Scraps & Making Way For The Interior Design
The final clean-up is a crucial step in the construction process of commercial buildings. It is the last step to ensure a smooth transition from construction to interior designing. The clean-up involves removing construction debris, construction equipment, tools, and construction materials. This is especially important when working with glass and aluminium trims, which should not be removed or cleaned directly. If you're going to need to remodel your commercial space, make sure you take the time to hire professionals for a final commercial building clean-up.
Don't Forget The Vacant Areas
Keeping vacant commercial spaces clean and appealing can be a big challenge. Even if an area is vacant and you have no plans to use it, you might still want to keep it clean because it could be essential to your business. For example, if you own a property that holds a big event every year and it is vacant the rest of the year, you may want to keep it clean to be a good space for the event and then again during the rest of the year.
Moreover, having these areas clean can help you obtain more clients and business. Make a schedule and routine for the cleaning of vacant spaces in your building. If you have an area that is hard to reach, hire a cleaning crew to come in and deep clean the area. 
Final Window Clean-up
Window cleaning is one of the last steps of moving into a new building or renovating a building's specific area. It makes sense that your new or existing windows need to be cleaned. However, it can be a challenge to know exactly what you need to do to clean them properly when it comes to cleaning windows. After all, not all windows are created equal.
For starters, make sure that the black tape from the windows is removed. The window glasses need to be cleaned thoroughly, and the windows should open without any noise. 
Commercial Space Cleaning & Maintenance Checklist
Once done with the clean-up of your commercial building, make sure you follow the below checklist to ensure your building is clean at all times. 
| | |
| --- | --- |
| DESCRIPTION OF SERVICE | STATUS (DONE/PENDING) |
| EMPTY WASTEBASKETS |   |
| RE-LINE WASTEBASKETS |   |
| WASH WASTEBASKETS |   |
| DUST FURNITURE |   |
| WASH FURNITURE |   |
| POLISH FURNITURE |   |
| CLEAN /SANITIZE WASHROOM FIXTURES |   |
| CLEAN PARTITIONS |   |
| RESTOCK PAPER AND SOAP DISPENSERS |   |
| MOP & SANITIZE WASHROOM FLOORS |   |
| MACHINE SCRUB WASHROOM FLOORS |   |
| SWEEP TILED FLOORS |   |
| MOP WASH TILED FLOORS |   |
| MACHINE POLISH TILED FLOORS |   |
| MACHINE SCRUB TILED FLOORS |   |
| VACUUM CARPETING/RUNNERS |   |
| VACUUM UPHOLSTERY |   |
| BONNET BUFF CARPETING |   |
| SHAMPOO CARPETING |   |
| EXTRACTION CLEANING OF CARPETING |   |
| CLEAN DOOR/ENTRY GLASS |   |
| CLEAN WINDOW BOXES |   |
| CLEAN WINDOW BLINDS |   |
| WASH INTERIOR WINDOWS |   |
| WASH EXTERIOR WINDOWS |   |
| COBWEB REMOVAL |   |
| SPOT WALLS / DOORS/ LIGHT SWITCHES |   |
| CLEAN LIGHT LENS |   |
| CLEAN KITCHEN TABLES/SINK/COUNTER |   |
| CLEAN INSIDE MICROWAVE |   |
| CLEAN INSIDE REFRIGERATOR |   |
| CLEAN WAREHOUSE WASHROOMS |   |
Conclusion
Construction sites lead to many dust and scraps, which need to be cleared to allow further furnishing services to kick in and avoid legal actions from surrounding authorities. Although you can get your workers to clean the scraps, it is advisable to help general commercial contractors like www.cintechconstruction.com. They will be able to provide you with a professional, reliable, and cost-effective solution.