Posted on 2nd August 2023
Commercial Cleaning Contractor of the Year 2023 – USA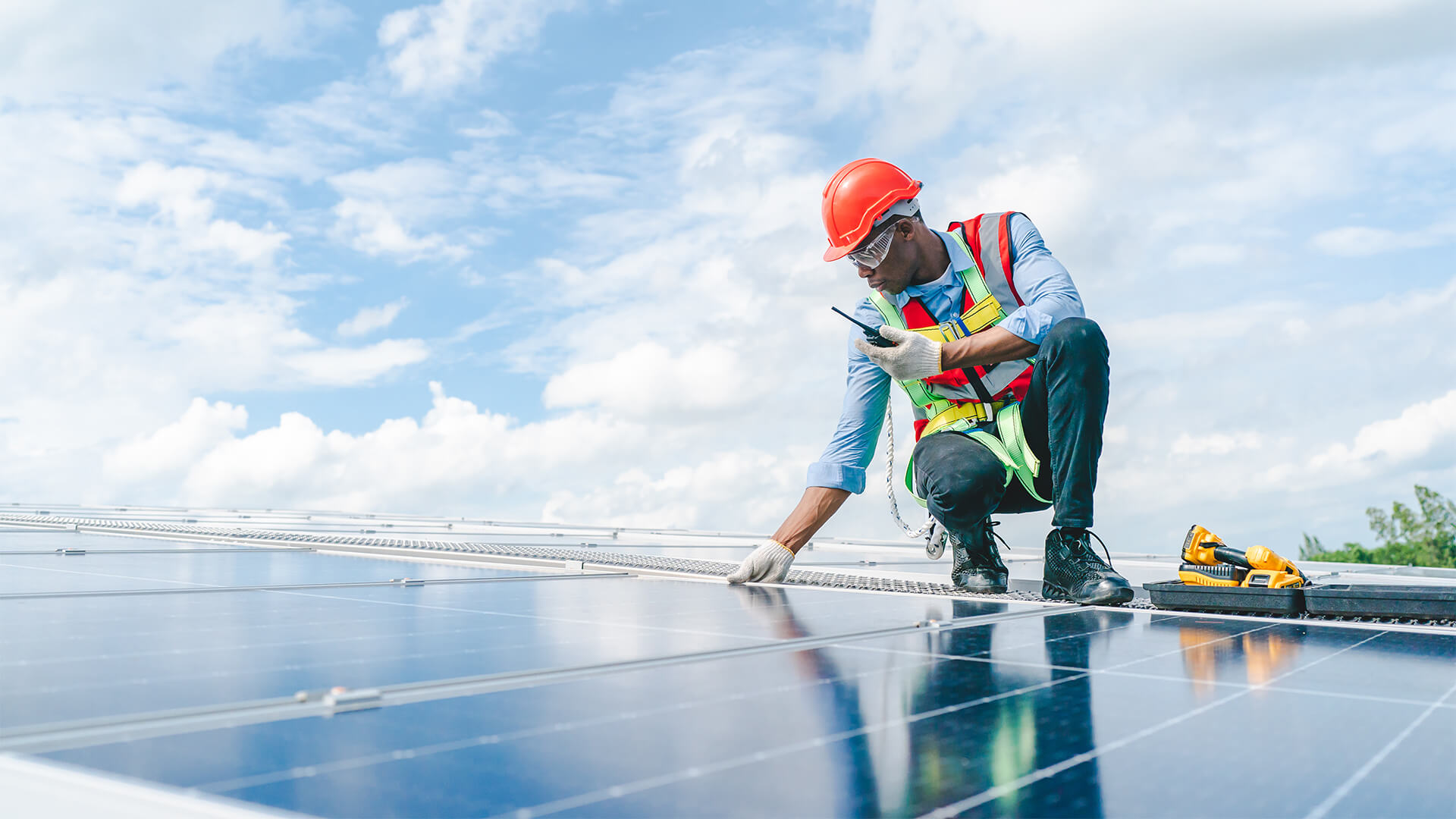 Danielle Vest has been working in the cleaning industry for over 30 years – and she's only in her 40s! She is the owner of Preferred Cleaning Service and is highly passionate about what she does. With the help of her team, Danielle's company delivers the cleaning service that clients deserve, specialising in cleaning all types of commercial properties, from offices to hotels to restaurants to medical environments. Following Preferred Cleaning Service's success within the Facilities Management Awards 2023, we sat down for a chat with Danielle to learn more about her time in the industry and her company's outstanding offering.
When Danielle Vest was growing up, she lived on a commercial property in the middle of nowhere as her dad was a caretaker. This meant that she and her brother would help to maintain a Christian camp, where there would be a new group visiting every week, and sometimes there would be six groups visiting in a week! Danielle explains, "My dad had to clean the mess halls and take the trash out and clean the cabins, take care of the waterfront and all the other stuff in the commercial kitchens. And he didn't have much help, so my mom would give us the guilt trip if we didn't go help my dad.
"So, my brother and I, we've been pretty much working since we were little – as long as we could push a broom. We were running machines and everything; learning how to strip them, wax floors, clean commercial kitchens. And then my mom, also for money, she would clean houses on the side."
She tells us more about her youth: "When I was 12, I lived out in the middle of nowhere and I wanted something to do, so I begged my parents to have a horse. Horses are expensive, so I had to work at the stables."
"Basically, I was cleaning and doing maid service since I was, like, child labour age," she laughs, "but you know it's good, because I'm a really hard worker and my brother is a hard worker, and everything I have is because I was pushed as a child. I love to work – it's fun. I've always loved cleaning."
By 2013, Danielle was cleaning high-end homes on the side, which she enjoyed, but she didn't really see a future in it. So, in 2015, she decided to establish her own company, Preferred Cleaning Service, wanting to take on a project that she could grow and build, yet not have to be involved as much, opting for the commercial side and offering herself as a mentor to her growing team. Danielle's business venture grew significantly early on, extending across five states with 220 employees!
Speaking of her experience of such fast business growth, she says, "I was overwhelmed. I was working 80- to 120-hour weeks. But I loved it. We have some of the best clients in the industry. We've cleaned the Soho House, with many different locations. We had to clean the ones in Hollywood. It's white glove, every morning, 7AM, once the sun starts rising. We cleaned up very high-end hotels, resorts, restaurants, clubs. We strive really well in high-end hotels. We clean, I believe, one of the largest hotels, which is a box hotel, and what makes it a box hotel is the event space and how many rooms they have."
Danielle goes on to tell us how every year, these hotels are visited by an outside company to perform quality assurance (QA). During the QA, the rooms are checked from back of the house to the front drive, and the hotel is provided with a score that goes public. Preferred Cleaning Service works with its client hotels to make sure everything is 100% spot-on ready for their QA visit. Thus, the company prides itself on helping one of these large hotels to gain the largest QA score for 11 years running!
"I am so blessed and cannot express how happy I am that we have such a great team."
Also, Preferred Cleaning Service is proud to be delivering its services for one of the largest land and real estate owners in Texas, whose properties include shopping malls, hotels, and a hospital. Danielle states, "In the industry, if you're good, when people move to new locations, they bring you with them. Almost everything we have that's really large is all referred. So, we just took over a new client who moved over from another location and now they're having us bid out a lot of their stuff and to take over what the other people were doing. It's really exciting and we have a lot of big potential coming up. I just bid a whole chain of lavish hotels across Texas."
Meanwhile, Danielle loves cleaning factories, too, saying, "I strive in factories. I really like that. I think it's because I like working in the deep industry part and the factory kind of reminds me of home on the camp, with all the guys and all the workers and the vests and everything. We've done really well with the factories and industrial. We work for Boeing, so we clean their Astro cleaning rooms – their aerospace stuff."
Preferred Cleaning Service also has a bottling factory client, who originally brought in a team that weren't equipped for the work. They hadn't been provided with the supplies needed in order to do a good or safe job, being left to figure it out on their own and using only the chemicals they could get hold of to clean – which is dangerous since chemicals can be explosive! Eventually, Preferred Cleaning Service was asked to come in, and its team completed the job properly, transforming the bottling factory into the most diverse – and cleanest! – in the US. The client remains so happy with the results that it has hired Preferred Cleaning Service time and time again, with Danielle telling us that her company has grown this account three times!
She goes on to tell us about how important teamwork is to Preferred Cleaning Service's delivery, not only internally, but also externally. "We're stronger as a team. A lot of people think that other cleaning companies are their competitors. I want to know everything, what they're doing, and I want to be their friend. Because if something new is out there, or if we're having a struggle, I want to be able to support them, or they can support us. I think it's really smart and strategic, but we're also stronger as a team, and sometimes you can get really large accounts and you might not have the ability at the time because you have teams over in another place, but you can buddy up with other companies, and support them as well."
Also crucial to delivering a top-notch service is having the software in place. Preferred Cleaning Service has excellent software to support its team in delivering only the best. It is the only company in the world to be using this software, which wasn't even originally developed for it, but for mitigation service instead. It is a software that enables Preferred Cleaning Service to remain ahead of the curve, so it can keep tabs on its team and know exactly what's going on at all times.
Danielle shares, "I'd been looking for software for three years and I couldn't find anything that was simple that offered different languages and that we could just make our own. So, I found this KnowHow (https://tryknowhow.com/) software at a mitigation company – mitigation is if you have a fire or flood or mould, and the company comes in to mitigate and clean it. KnowHow already took the hardest industry out there and they made this full system for it. So I was like, "This is exactly what I want!""
Danielle had ideas for moulding KnowHow to meet the needs of Preferred Cleaning Service, and after a few months, she received a phone call saying it was ready. She says, "They told me I'm the first company outside of mitigation to ever use their product, so it's really, really exciting and fun."
KnowHow can make operations simpler with the ability to share video and image to tell staff members, for example, where to park, where to access an elevator, where to check-in, or where to leave their bags. Danielle explains, "Let's say a team member is going to start cleaning the 24th floor – They have all their supplies, and now their managers know they're upstairs. It's timed with GPS, and they do all their work. They're now going to go down to the 20th floor, and the supervisor knows that they're done with the 24th floor and can go and inspect it.
"KnowHow has been a big game-changer for us. That's how we've been able to manage better, and it comes in over 30 languages. It's just such a beautiful programme."
Danielle's desire to help others extends even further than providing an exceptional cleaning service, but she and her team are devoted to giving back to communities around the world, too. Preferred Cleaning Service has partnered with World Vision, a Christian company that supports children living in poverty, to donate $20 with every sales call it receives, as well as adopt a child with every monthly reoccurring account. Danielle comments, "It feels really special to adopt these children and to give them clean drinking water, books for school, and other types of support that they just cannot get in third-world countries."
Not only this, but Danielle is also striving to drill a well for clean drinking water each year, with hopes for the first to be in Kenya this year. This is in addition to providing monetary donations to help Venezuelan immigrants.
Ultimately, it's very clear to see how Preferred Cleaning Service has been crowned Commercial Cleaning Contractor of the Year 2023 – USA, with the company really having made a name for itself across the country and in the industry. Danielle and the team genuinely care and are dedicated to what they do, with their relentless hard work in providing the best possible service for clients. And this is enhanced by the use of cutting-edge technology.
Danielle has come a long way since she first started out cleaning those cabins and mess halls, and the only way is up! So, what's next for the company? We ask her to give us an insight into the bright future ahead.
"AI is super important. We're trying to do more with AI to see if I can support the people I mentor and to give them more of my time. So, I'm trying to systemise everything right now as much as possible so I can support more people. And then the leads that come in, if we can support them easier too, so they don't have to book an appointment and can gain information on the spot, that would be great. Obviously I always want to leave our lines open for if people want to call. I'm pretty sure AI is where a lot of people are moving right now."
For business enquiries, contact Danielle Vest from Preferred Cleaning Service via email – [email protected] or on their website – www.yourpreferredcleaning.com