Posted on 31st May 2016
Clay Building Product Company Collaboration Between Darwen Terracotta & Faience and Forterra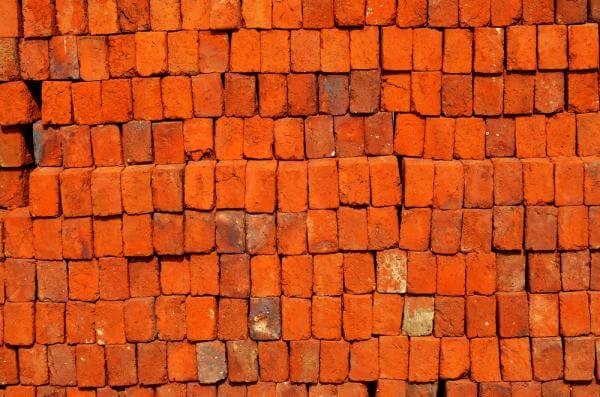 Makers of the world famous 'Nori' brick, Forterra, have helped another Lancashire company, Blackburn based restoration specialist Darwen Terracotta and Faience, at a key stage in their development.
Having built a new furnace and needing to test fire and calibrate this before producing first pieces of moulded and sculpted terracotta, Forterra kindly supplied unfired bricks, from their Accrington brickworks, to fill the kiln and ensure a successful test firing.
Founded only in November 2015, Darwen Terracotta has quickly grown, employing around 25 local skilled and experienced craftspeople. Most projects undertaken by the company are for special ceramics for the restoration of heritage buildings around the world. Their specialist skills in design, modelling and bespoke creative glazed ceramics are also in demand by architects and interior designers keen to add a different creative dimension to new build projects.
Jon Wilson, a director at Darwen Terracotta explained, 'The process for design, modelling, casting, hand finishing and drying the bespoke ceramics that we produce takes several weeks and the building of the kiln was proceeding in parallel with this. We reached the crucial first firing stage and are incredibly grateful to Forterra for their help and generosity with supplying the unfired bricks that allowed us to test fire the kiln to correctly calibrate it so that we can go on to fulfil several large orders.'
Kiln firing is an important stage of the terracotta and faience manufacturing process. Once the clay has been modelled and allowed to dry for three weeks it is placed in the kiln for up to 36 hours, reaching temperatures of around 1180 degrees Celsius. Due to the extreme kiln temperature a durable brick was required for the test firing to withstand such heat. The famous 'Nori' brick is renowned for its strength and durability making them the perfect brick for kiln set-up and testing.
The specialist team at Darwen Terracotta and Faience have many years' experience in the architectural ceramics business and have worked within a previous company on high profile projects such as Grayson Perry's House for Essex, and the Holborn Museum for Eric Parry. In addition, the team was involved with the largest project for hand-made faience built in the UK for many years, Eagle Place and New Bond Street with Quadrant 3 for the Crown Estate and Dixon Jones Architects.
Since opening their doors in November, Darwen Terracotta have taken orders for prestige projects including restoration work at Harrods, the Windmill Theatre and Russell Hotel in London as well as local projects at Wigan Town Hall and the Tower Buildings in Liverpool. Jon concluded, 'The current order book and pipeline of future projects looks good so we will soon be looking to order a further furnace to allow us to sustain our momentum and meet client demands.'