Posted on 8th October 2021
Civils & Lintels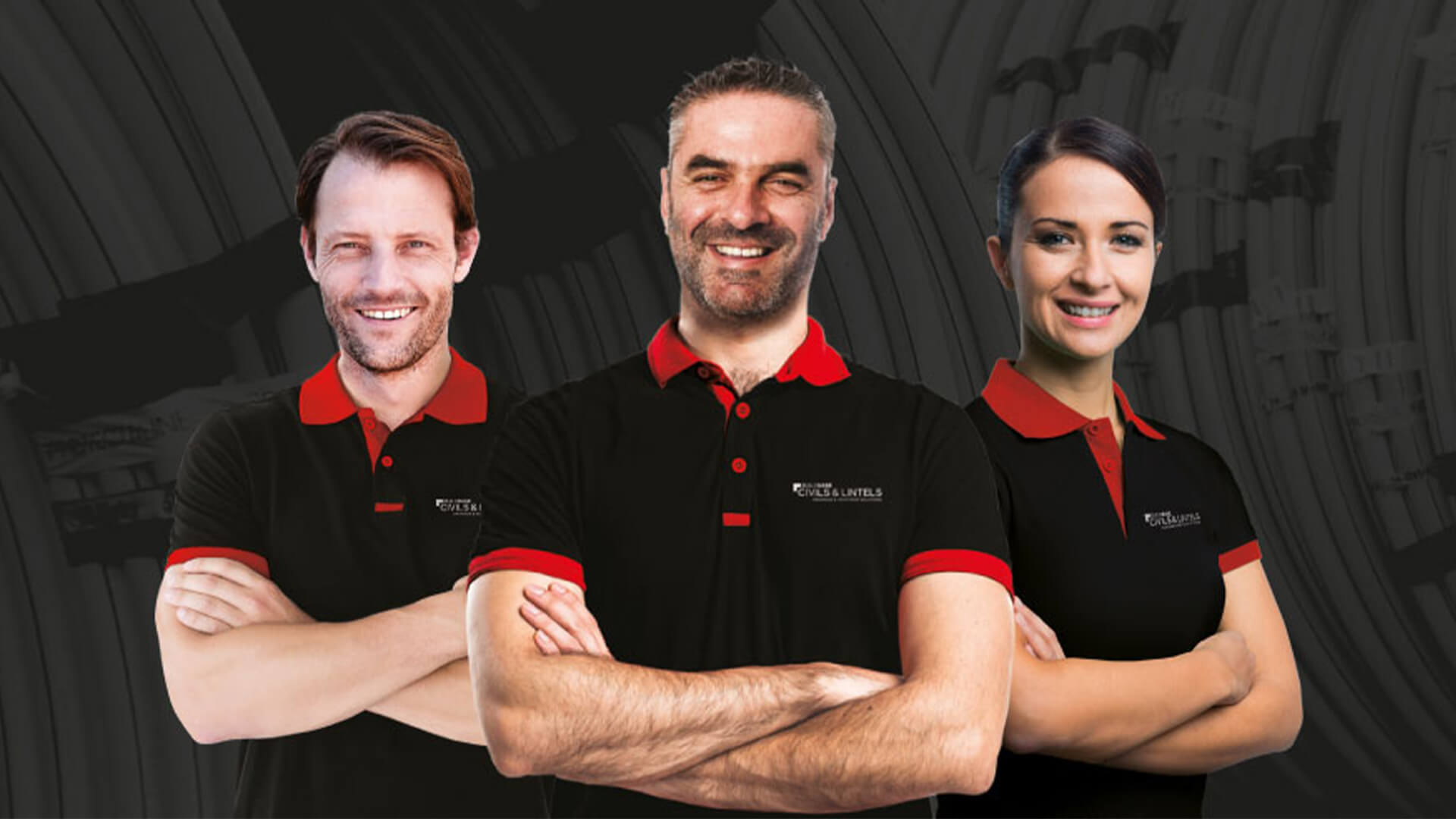 Civils & Lintels (C&L) formed in 2006 by the amalgamation of Cooper Clarke, A R Hendricks, Willis Builders Merchants, and Dunpark & Warrington Slate, and it is a national supplier of building materials to housebuilders, groundworks, civil engineers and commercial contractors. It is the largest supplier of lintels in the UK and has four dedicated Lintels hubs in four strategically located depots. Recognised by BUILD as The UK's Leading Distributor of Drainage and Civil Materials 2021, we take a closer look at the company.
Part of the Grafton Group, which also includes Buildbase, Electricbase, Hirebase, Lintels.co.uk, PDM, The Timber Group, and Grafton Supply Chain Solutions, C&L is demonstrating its ambitious growth plans by recently rebranding with the aim of moving away from being seen as part of Buildbase and to ensure it is viewed as a stand-alone business in its own right.
As a leading specialist builders merchant, C&L offers a range of products such as civils and drainage materials, heavyside and hard landscaping, sustainable drainage solutions, geotechnical and ground engineering, lintels and brickwork accessories to service the national housebuilders, groundworks and many infrastructure projects. It also offers a supply and install service in partnership with two key suppliers which allows it to differentiate and help its customers further.
C&L's core values are "We Value our People", "Trustworthy and Responsible", "Ambitious", "Being the Best for our Customers", and "Entrepreneurial and Empowering".
Firstly, its people are its greatest asset, and across the business, nurtures its staff by investing in training and development programmes covering sales, management, supplier, mental health awareness, and the list goes on! C&L is a business where people are recognised, remembered and respected. People are proud to work at the company, valued for what they do, and have equal opportunities to grow.
In terms of its "Trustworthy and Responsible" value, C&L is committed to conducting its business in a socially responsible and ethical way. Its leadership team sets the right example with a transparent, ethical approach, and its colleagues back the company up all the way – they earn the trust of the customers, colleagues, suppliers and communities alike, by doing the right thing.
Striving to do things better tomorrow than today and to be the first choice of customers, suppliers and for people who want a great place to work represents its "Ambitious" value. Ultimately, it wants to be leaders in what it does, so it continually works to be a winning team.
"Being the Best for our Customers" is what makes C&L what it is. It builds a loyal base by building strong relationships, listening to their needs, getting them what they want, and exceeding their expectations. It's as simple as that.
C&L is "Entrepreneurial and Empowering" in that everyone has a part to play in improving performance, seizing opportunities and adding value. The best ideas in the business come from those who see customers every day – and it's new ideas that help the company to innovate and stay ahead of competition. C&L trusts employees to take ownership and it encourages everyone to express themselves.
C&L looks to attract passionate customer-focused experts in their field. It is a busy and successful team and it needs team players. Its internal culture is hardworking, supportive, helpful, committed and proud. There have been some great developments with the company culture over the last four years since its Managing Director, Allan Wright joined the business. It has a dedicated internal comms and employee engagement platform where it celebrates successes and shares best practice, industry news, supplier updates, training, employee benefits, sustainability news, runs competitions, and more, which allows colleagues to connect with those they wouldn't ordinarily be able to get to know during their day-to-day business. It has been a god send whilst many have been working remotely.
Attracting and retaining the talented team it has is a crucial factor in the company's success. C&L has many colleagues who have been with it for 20 and 25+ years and it's a testament to the culture and how the business looks after its team.
However, successes don't come without a share of challenges. The current challenges facing the industry include the well-documented shortage of raw materials due to the pandemic, which is having huge knock-on affects on the supply chain as C&L's manufacturing partners cannot manufacture their products. The scarcity of the products is pushing up prices and causing huge delays in deliveries too, all of which are certainly cause for concern and stress for customers.
There is no imminent end in sight, either. C&L works very closely with the manufacturers, and many of its depot colleagues have come into work on weekends to accept deliveries to ensure it doesn't miss out on stock allocation – C&L is proud of how its team has stepped up and are committed to ensuring customers get their much-needed orders.
Also, COVID-19 has impacted the business in that it has adapted to new ways of working and ensuring the health and wellbeing of its people. Plus, it has reviewed its onboarding process due to having many new starters join during the pandemic. Many of the central functions are working remotely and having less travel time is actually translating into increased productivity.
Meanwhile, the focus for the remainder of 2021 is to continue working with supply chain partners to do all it can to support its loyal customers, whilst it hopes the product shortage issues get resolved sooner than expected.
The company is also continuing to develop its marketing, systems and data integrations to allow it to communicate with its customers and target prospects more effectively, in addition to having some wonderful customer events planned for the second half of this year to thank its loyal customers and treat them after an incredibly challenging 18 months.
For further information, please contact Rosie Cheetham or visit www.civilsandlintels.co.uk