Posted on 30th October 2015
China Will Add Over 100 Million kW of Wind Power Capacity, new record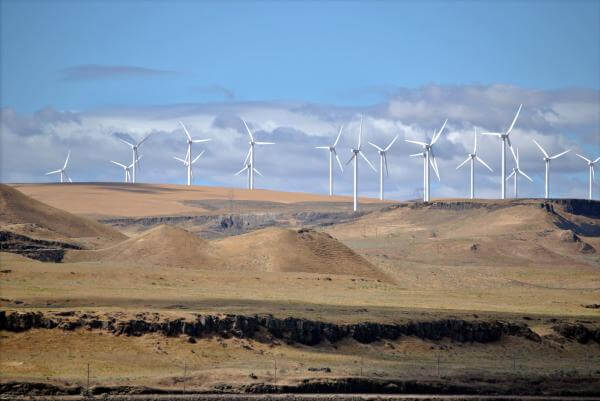 China's wind power industry gradually came out of the 2011 & 2012 slowdowns from 2013 on, and witnessed rapid growth in 2014 with full-year erected wind power equipment capacity of 23,196MW, up 44.2% from a year ago, reaching a new record.
As the wind power industry heats up rapidly, wind turbine blade is much sought after in the market. In 2014, China needed about 13,000 sets of wind turbine blade, while it was capable of manufacturing only 11,000 sets.
During the 13th Five-Year Plan period (2016-2020), China will add more than 100 million kW of wind power capacity, creating an estimated annual average demand of over 14,000 sets of wind turbine blade.
Wind turbine blade, one of key parts of wind turbine, accounts for about 22% of total costs. Blade materials make up more than 90% of manufacturing costs of blade. Wind turbine blade materials now include mainly glass fiber reinforced polyester resin, glass fiber reinforced epoxy resin, and carbon fiber reinforced epoxy resin, with the middle one finding the widest applications. As blade materials become ultra-large and lightweight, carbon fiber reinforced epoxy resin will be vigorously developed and used in the future.
At present, most of major large wind turbine manufacturers in the world produce blades by themselves, like Siemens, Vestas, and Gamesa. The world's largest independent wind turbine blade manufacturer is LM Wind Power, whose blades are installed in 1/3 of global wind turbines. By the end of 2014, LM Wind Power had set up 13 wind turbine blade production bases around the globe, of which 3 factories were located in China, separately in Tianjin, Qinhuangdao, and Jiangyin.
After years of intense competition among Chinese wind turbine blade companies, capacity tends to converge. Over 30 manufacturers now can supply goods in batches, and several firms including Sinoma Science & Technology, AVIC Huiteng Windpower Equipment, and Lianyungang Zhongfu Lianzhong Composites Group take the lion's share.
Key Topics Covered:
1. Introduction to Wind Turbine Blade
2. Development of Global Wind Turbine Blade Industry
3. Development of Wind Turbine Blade Industry in China
4. Chinese Wind Turbine Blade Materials Market
5. Status Quo of China's Wind Power Industry
6. Key Wind Turbine Blade Manufacturers Worldwide
7. Major Chinese Wind Turbine Blade Manufacturers
8. Summary and Forecast