Posted on 30th September 2015
Calpine Updates Wildfire Impact on The Geysers Geothermal Power Facilities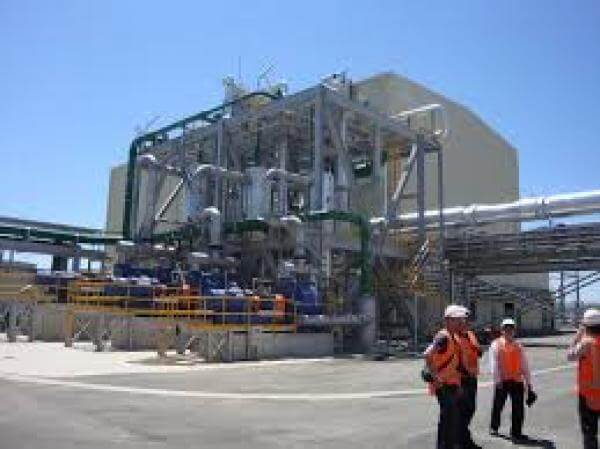 Calpine Corporation (NYSE: CPN) is pleased to announce that our geothermal power generation facilities at The Geysers in Lake and Sonoma Counties, California, have reopened to all employees after having been affected by a wildfire earlier this month.
The Geysers had been operating with only essential personnel for the past two weeks due to the access restrictions imposed by CalFire as they fought to contain the Valley Fire. The Geysers is now generating about 540 megawatts of power for our customers.
We are proud to report that all employees and contractors were safely evacuated when the fire threatened The Geysers and that all our employees are accounted for. Our focus now turns to assuring the continuing safety of those who have returned to work and to supporting employees whose homes and families have been impacted by this devastating fire. We have implemented multiple employee assistance programs and have established an employee support fund, seeded with a $100,000 contribution from Calpine, wherein all donations will be matched by the company.
We recognize the devastation to the surrounding communities and are coordinating with local officials and agencies to assist in response and recovery efforts. As part of our ongoing efforts to support our neighbors, we have donated $100,000 to area charities, including the Lake County Search and Rescue Association, the Lake County Rising Valley Fire Relief Fund and the local chapter of the Red Cross. Calpine applauds the efforts of the first responders who continue to work hard to ensure the safety of The Geysers and the surrounding community, without whom we would not be able to return to the site today.
Regarding specific impacts to our facilities, as was previously reported, five of our fourteen facilities sustained damage to ancillary structures such as cooling towers and communication/electric deliverability infrastructure. The unaffected facilities have continued to operate to varying degrees throughout this event. As of today, our facilities are collectively producing approximately three-quarters of The Geysers' normal operating capacity, sending approximately 540 megawatts of renewable geothermal energy to the grid. This is a testament to the dedication and skill of our team at The Geysers.
As to the facilities that were directly affected, a full damages assessment is still being conducted. Certain repairs are already underway, and based upon our initial review, we estimate repairs will be completed over the next 6-12 months. We believe our insurance program will cover repair and replacement costs as well as our net revenue losses, after deductibles, which we currently estimate will be approximately $30-35 million in total, split about evenly between property damage and lost net revenue. We also expect our delivery obligations under power sales agreements to be excused without further supply or cover obligations by reason of force majeure until repairs are completed.
The Valley Fire is now 97% contained according to CalFire, and we believe there is no active current threat to our facilities at The Geysers, but it is impossible to rule out changes in conditions that could lead to a further threat.
The Geysers is the largest geothermal complex in the world, comprising approximately 45 square miles along the border of Sonoma and Lake Counties. Calpine owns and operates 14 power plants at the Geysers with a net operating capacity of approximately 725 megawatts.