Posted on 11th January 2021
Cabinetry and Countertop Forecasts and Trends
Cabinets and countertops can say a lot about your home and space, all while serving a unique functional purpose. While your cabinetry exists to hold things and provide storage and your countertops give you workspace, who says you shouldn't go all out with the design fun of it? There are so many current, fun options to explore when it comes to cabinetry and countertop trends. Whether you're considering the bathroom, the kitchen or even the mudroom, you can keep your home up to date and up with your current style.
While trends don't dictate everything and you should consider your own style needs before diving into the hottest new things, knowing what's in trend right now can offer a bit of inspiration and possibly guide you to new ideas you love. If you're curious about some new trends this year that cabinets could be seeing, here are just a few of them.
1.  Floor-to-Ceiling Cabinets
If you love going big and bold, in addition to making tons of storage space, floor-to-ceiling cabinets could be a trend worth looking into. There are a few ways to achieve this look, from individual floor-to-ceiling cabinets to layers stacked on top of one another to create more cabinetry upward. If you have a lot to store — especially underused cookware and appliances — going higher up with your cabinetry could be just the thing you need. Plus, it's stylish and cohesive.
2.  Dark Colors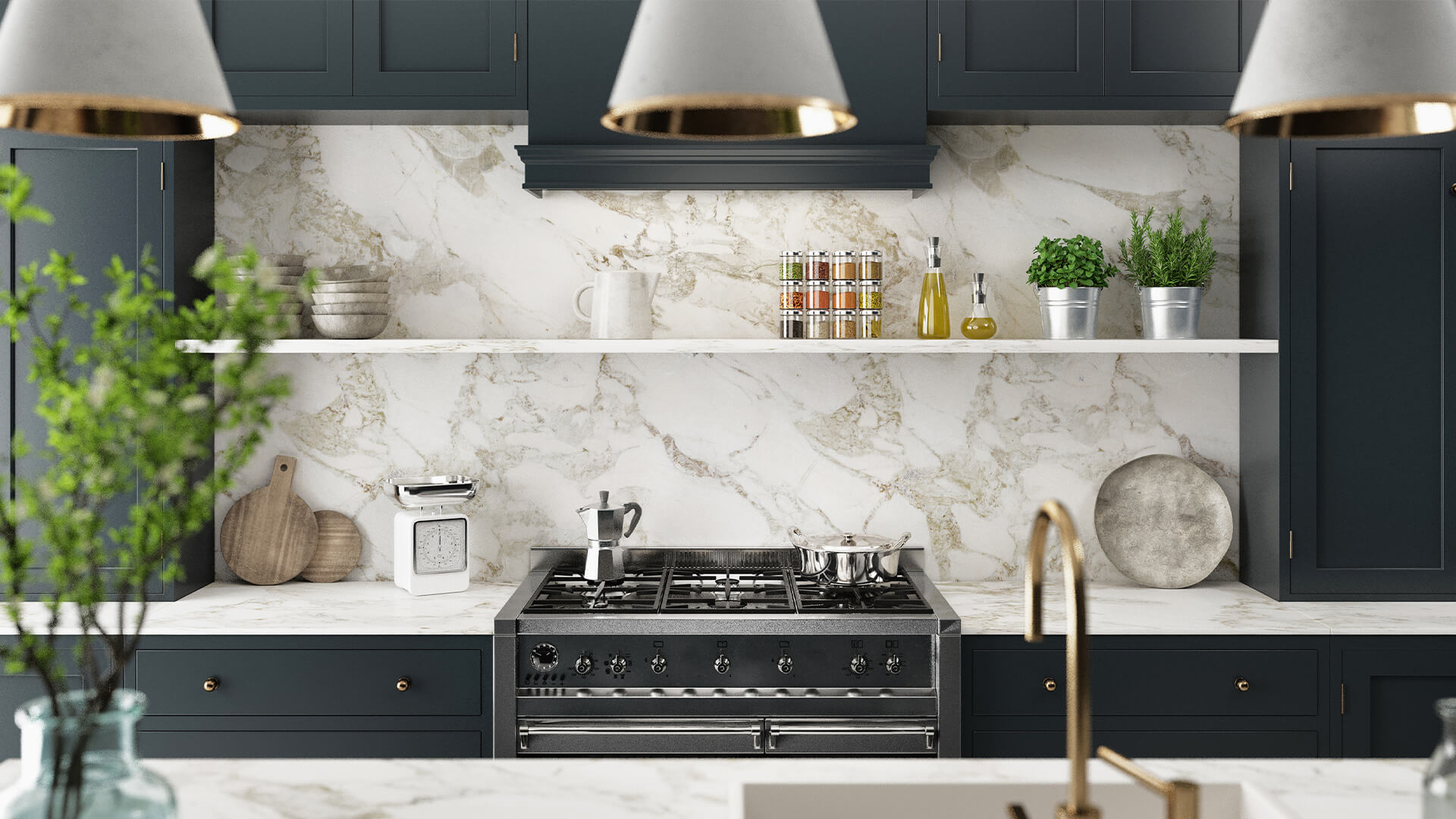 While the all-white kitchen is still all the rage in plenty of homes, some bold homeowners are stepping into the darkness just a bit. For a sleek, sophisticated look, going completely black or looking into other colors like navy blue or darker green can be unique and visually striking on both countertops and cabinets. This is a great neutral direction for those who aren't a big fan of the all-white kitchen, or even for those who want to balance out an otherwise all-white kitchen with a bit of darkness. This can also work with vintage woods and designs, too. It all depends on your style.
3.  Wood Finishes
While wood cabinetry was in-trend throughout the nineties, it hasn't been hot for a while, but plenty of people are exploring a more natural, subdued look in a brand new way. Specifically, going sleek with it — clean lines, minimal hardware and sleek shapes — has been a great way to make wood finishes feel modern and sophisticated. Specifically ashy toned woods and darker woods are making an especially strong comeback. If you tend to love earthy looks, natural designs and more subdued colors that can stand the test of time, going for a wood finish could be for you.
4.  Pops of Color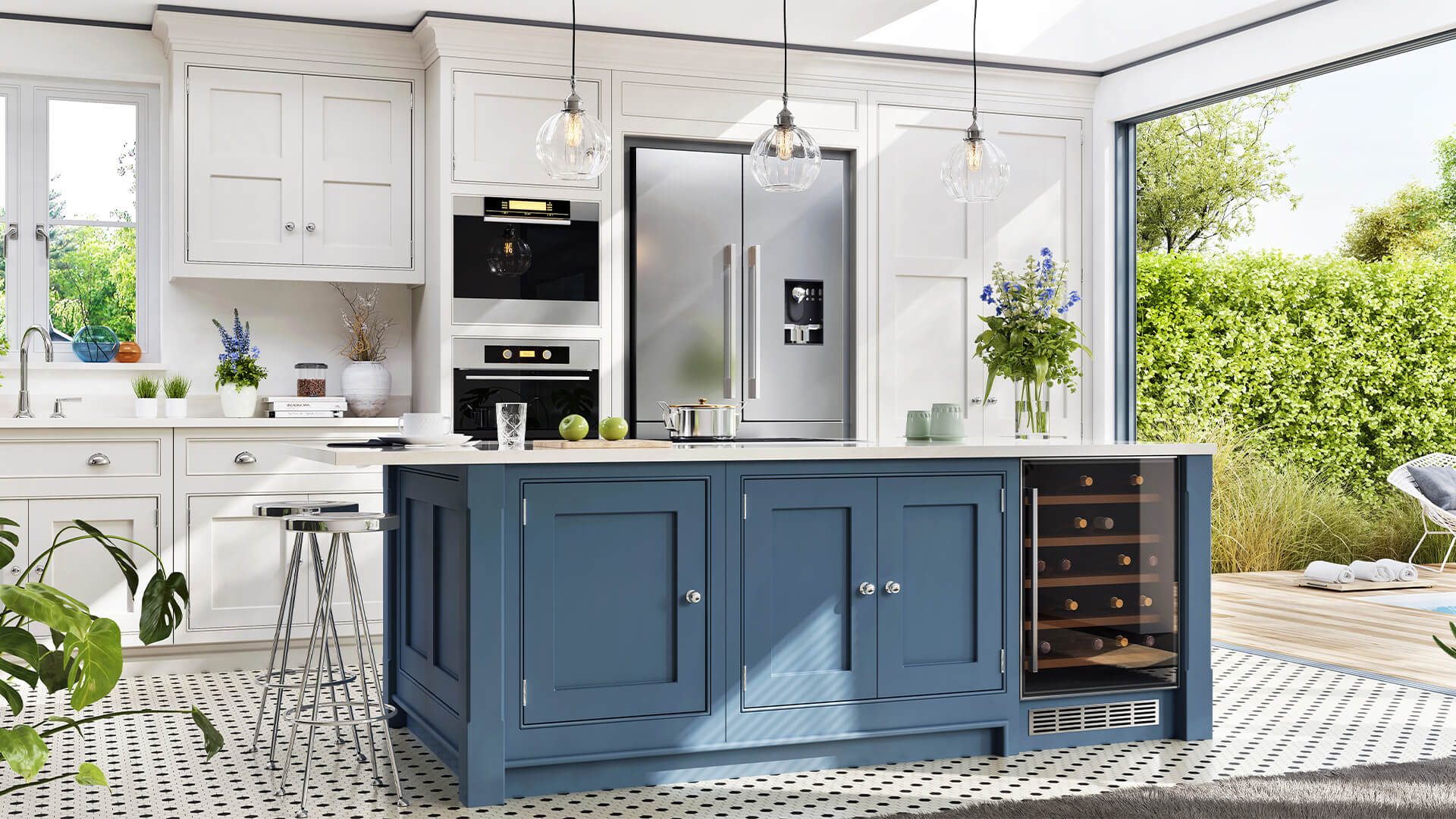 For those who don't enjoy the subdued or the subtle, but would rather pack a punch with bold designs and attention-grabbing spaces, pops of color might be the trend that casts the most intrigue. Colored cabinetry and countertops are coming back in trend, from sweet yellows to bold lipstick reds. Whether they're the sole pop of color in an otherwise neutral space or part of a monochrome scape, colored cabinets or counters could be a fun choice that's coming into trend. You could even match them together.
Cabinetry and Countertop Trends
While trends shouldn't dictate your style completely, it can be fun and inspiring to check out what's in style right now. From bold colors to wood finishes, there's truly something for everyone in this year's trends. Which countertop and cabinetry trend is your favorite?