Posted on 21st February 2022
Building on the Foundations of Success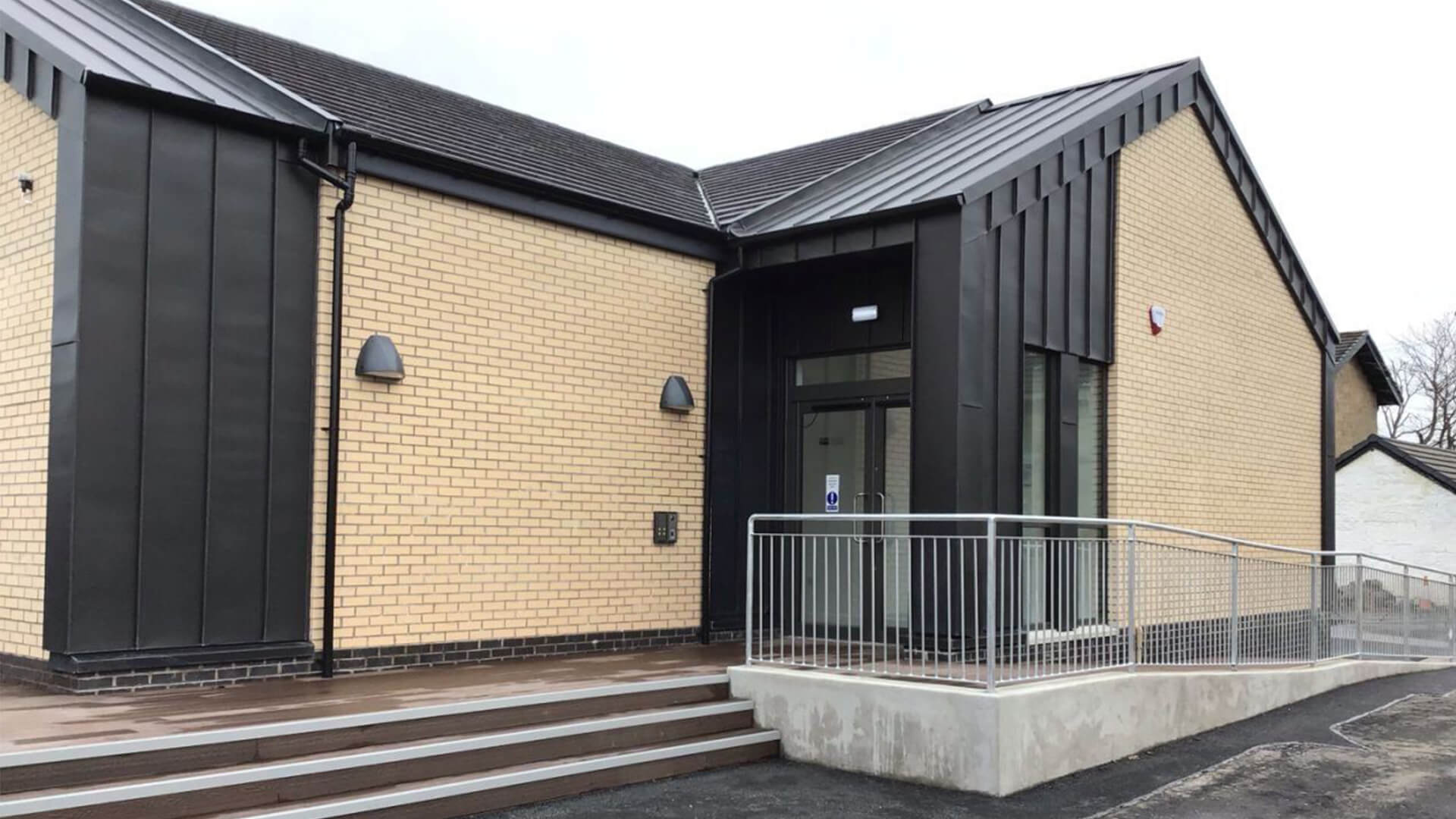 Groundworks are the foundations of exceptional properties, and few can manage finer work than the team at Colak & Gow. Named Leading Groundworks Sub-Contractor, Glasgow, 2021 in BUILD's ongoing series of 2021 Design and Build Awards, we thought it time to take a look at this incredible contributor to the UK's construction industry, in order to see how it has been able to achieve such incredible degrees of success.
The construction industry depends upon the various skills of talented sub-contractors. Each brings a unique perspective to the table and is able to offer specialised support on a project. When it comes to groundworks in Glasgow, there are few finer than the team behind Colak & Gow.
The firm was established in 2017, with its founders sharing over twenty years' experience in the industry working in groundworks and sub-substructure works. They could see a need for a groundworks contractor who could provide high end commercial acumen, safe working methods and quality installations with the up-to-date documentation to back it up. With low overheads and on-the-book employees, the team realised they could provide these essential services themselves at mid-level prices that retained the quality.
The construction industry is full of people who are willing to compromise on quality, but the team at Colak & Gow buck the trend. They are chosen because they take on a great deal of risk, offering assurance that their standards are truly exemplary. Instead of hiring a one-man-band contractor who relies on the client to provide the RAMS and the excavation inspections, Colak & Gow provide these services themselves. Their work is constantly checked and rechecked to ensure its high standards, with thorough documentation to guarantee success.
No two projects are exactly the same, and the team offers a variety of different groundworks packages that can be adapted to suit the needs of the day. Alongside these full offerings are more bespoke services such as soft strip, site surveying, drain cleaning, drain video surveying and drone videography. Each has its own benefits to bring to a project, and makes the team at Colak & Gow an invaluable addition to any business.
The team's ability to meet the needs of each client comes from their incredible capacity for developing ideas and putting them into action. Like all projects, Colak & Gow begin with initial drawings of where a project will go, and what changes need to be made to a site. As such, the team have the ability to deliver and present a comprehensive survey, as well as producing CAD drawings.
The ability of the team to tackle any and all paperwork related to a project means that Colak & Gow has its own Method Statements, Risk Assessments & COSHH sheets for each project. They are thought out, explained and followed by all members of the team at all times. The team also produces and carries out its own target programmes. These are based on the contract programme agreed with the client, and are designed to ensure that while work is completed in a timely fashion, it is also done to the highest standards. These can be issued to the client in both a PDF format, so that a record can be kept, and a project format, so that any changes might be suggested.
As mentioned, the team offers their own incredible high standard of quality check alongside the main contractor, to ensure that the completed work is to everyone's satisfaction. If a job is worth doing, it's worth doing well. As sections of a project are completed, the team operates a "hold it and check" system for recording these milestones so that every aspect can be overseen by one of the firm's top supervisors.
The nature of a groundworks subcontractor means that the firm has had to deal with many different and varying situations. No two projects are the same, with each bringing unique challenges that must be overcome. Fortunately for those who employ the services of Colak & Gow, the team have proven themselves adapt to solve most problems that might arise with their range of exciting services.
From the very start of the construction process, a good survey can make an enormous difference to the development of a project. The team at Colak & Gow create drawings and collaborate closely with their client's design teams to make a real difference. The Colak & Gow team are up to date with all of the latest software that can be used in this process, including robotic total stations and GPS
Once a site has been surveyed, it's essential that it is made suitable for construction. When it comes to drainage, the team have worked with all major brands including Polypipe, Supersleeve and Wavin to create a comprehensive solution. The team can tackle both foul and surface water drainage with ease, ensuring that their groundworks are impeccable for those who take a project forward.
Similarly, the team's ability to produce leading earthworks and foundations are second to none. The Colak & Gow team offer complete cut & fill operations, machine control GPS and volume reports, completed by operators who can be relied upon at all times to deliver the best possible results. The team have also a great deal of expertise when it comes to pad, strip and raft concrete foundations, and are able to tie cages, lay mesh and set bolts that provide a secure basis for a project.
The team also have a great deal of experience with kerbing, able to deal with every variety that might present itself. This means that the team have worked on pin kerbs, half batter and titan kerbs with equal success, helping clients where necessary with drainage kerbs and difficult radii also. The team have also handled the various needs for paving that might come up, covering concrete, monoblock and granite as well as many other types including permeable paving. The team are able to level and screed to provide their client's desired finish.
In short, it's little wonder that Colak & Gow has achieved so much over the years, drawing on a great deal of expertise, while still looking forward to what the future has to hold. We celebrate the team's incredible success and look forward to what they are going to achieve in the weeks, months and years to come.
For further information, please contact Mehmet Colakoglu at [email protected]