Established in August 2018 by experienced architect and interior designer Tara Lamb, LAM Architects is a chartered architecture firm based in Belfast, Northern Ireland. After honing her craft with international experience working in architecture and interior design, Tara now plies her trade in architecture for residential, commercial, and industrial arenas both domestically and internationally. We profile the firm to learn more about its resounding success and Tara's considerable efforts to stand out as a woman in a male dominated industry.
Whether working alongside public companies on developments, or private individuals looking to craft their dream home space, LAM Architects bring a wealth of experience to fully realise any space. With steady hands and creative flair, each and every project is distinct and uniquely reflective of the client's personal taste. Led by owner and founder Tara Lamb, and harnessing the expertise of Conservation Director Michael Boyle – a RIAI Grade 1 Conservation Architect with over 40 years' experience – LAM Architects has positioned itself as a powerful force to come on the greater architectural industry.
Treating every client with unmatched levels of care and attention, the firm understand that clients are at the centre of every project. As any good construction or interior design project should, Tara and her team always begin with the client. Focused on the client at every stage of the process, LAM Architects ensure that the client understands the process and all options available to them throughout any project.
A true testament to the firm's success, LAM Architects clientele almost exclusively approach them first on reputation alone. Thanks to outstanding feedback and her portfolio of work, clients know that Tara is a trustworthy, passionate and reliable partner in any architectural venture. Committed to delivering her best work every single time, Tara doesn't settle for anything less than the best finished product she can. Constantly on the lookout for new partnerships and cultivating great relationships, Tara's firm has reaped the successes of her hard work.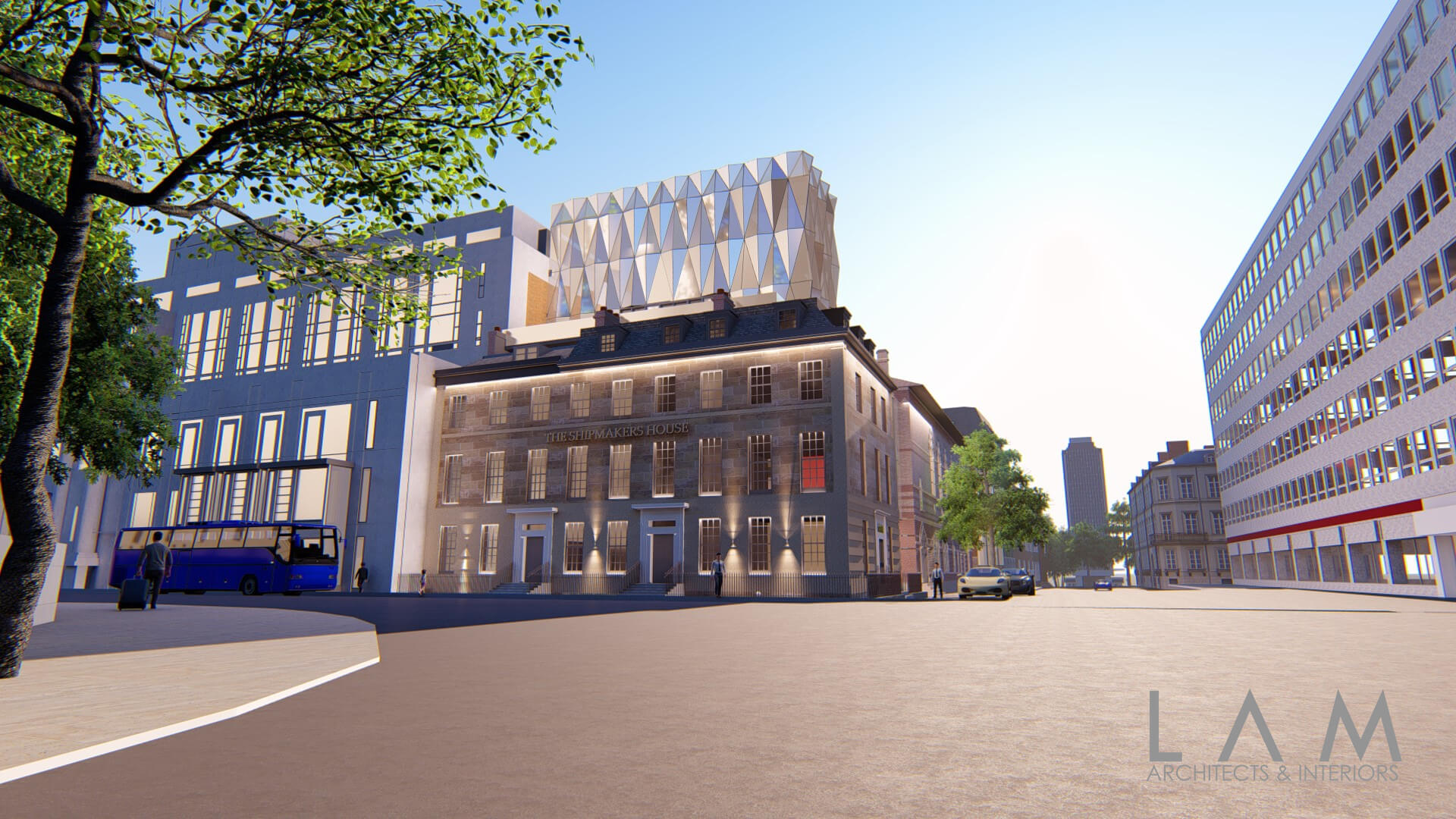 From conception to completion, the team at LAM Architects ensure that clients get the support they need from initial architectural designs to interior design choices. Constantly seeking to maximise value and exceed all prior expectations, Tara knows that communication and detailed presentation is vital for successful relationships between firm and client.
Digitalisation has become an integral part of almost every industry and market across the world today, and for this firm, that is no different. Understanding that only the finest will do for their clients, LAM Architects use the most up-to-date computer programs for their design processes, as well as cutting-edge visual and development tools for communicating with their clients and end-users.
LAM Architects want to capitalise on this digitalisation, cementing their status as the most technologically-superior architecture and interior design firm in Northern Ireland. Believing that digital technologies help architects to designed and visualise each project, it can also be used as a way of communicating between the client, designer and contractor for maximum transparency.
Once the initial design is complete using modern technologies and industry-leading software, clients can view their potential property in three dimensions. Able to move around a finished design, the client can communicate clearly to designers whether or not there are any changes to be made. Tara and her team at LAM Architects can then work to resolve any issues before the construction work begins.
Priding themselves on their ability to translate ideas to the client in the most tangible forms, LAM Architects designs range from standard two-dimensional drawings, to three-dimensional visuals or video walkthroughs. This design process means that every client has maximum peace of mind and clarity of thought as to how a finished project will look upon completion. This outstanding service is how the firm has established a reputation which has seen them garner more and more service without having to advertise themselves.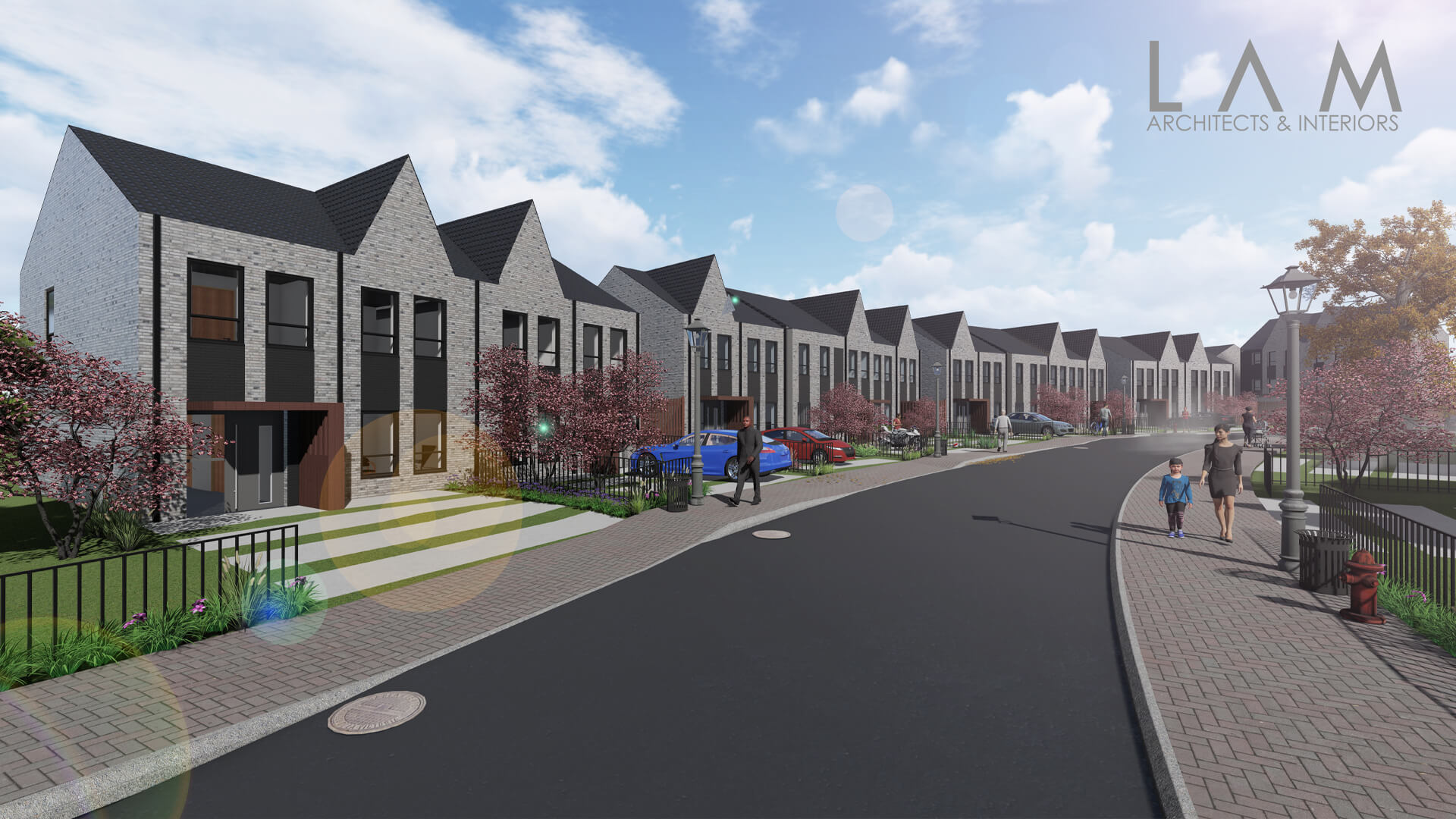 However, arguably the most important aspect of LAM Architect's work comes post-construction. Making sure that a building becomes a home, Tara then delivers a range of full interior design services. The final stages of finishing a building are just as important as the foundations in guaranteeing it becomes a place where someone wants to stay. From fabrics to furnishings, and textures to textiles, the interior is just as important as the foundations in making a house a home.
Under the sage leadership and plethora of experience that founder Tara brings to the firm's work, all of the staff share in her passion for excellent design. Every single member of staff has the drive to see the business succeed. Young and fresh-faced members bring the technical knowhow and software expertise to craft masterful three-dimensional renderings, and more experienced members of staff understand the industry and the necessary experience to ensure every stage runs smoothly.
Where there is success however, there is usually obstacles to overcome in maintaining that success. For LAM Architects, and the wider architectural industry in Northern Ireland, the biggest stumbling block is the planning process. Rather than wait in discontent for the planning service to move past statutory guidelines, Tara and her team are seeking partnerships with other practices and local councillors in a bid to change the system, encouraging it to work better for the individuals and the country as a whole.
Not content to take the challenges lying down, Tara is keen to highlight the future opportunities for LAM Architects and her team of passionate individuals. Two exciting new projects are happening in 2019 and 2020, both aimed at showcasing the future of Belfast.
2019 will see the beginning of work on Clarence Chambers in Donegall Square. Won by Tara back in 2017 during work for a different practice, this design will feature an iconic new building right in the heart of the capital, overlooking the city hall. The design, now with LAM Architects, will restore and celebrate two townhouses on the square with a dynamic 3D clad office tower above.
Beginning in 2020, LAM Architects will be working on more than three hundred housing units in Newry, with a striking design that seeks to elevate the level of social and affordable housing whilst generating a great community to be a part of.
LAM Architects may only be in their infancy as a firm, but with Tara Lamb at the head, the future looks bright for this Belfast-based business. With authoritative knowledge and extensive experience of creating masterful architecture designs and dream spaces, this firm are poised to become one of Northern Ireland's finest firms.