Posted on 14th April 2023
BUILD Magazine Announces the Winners of the 2023 Home Builder Awards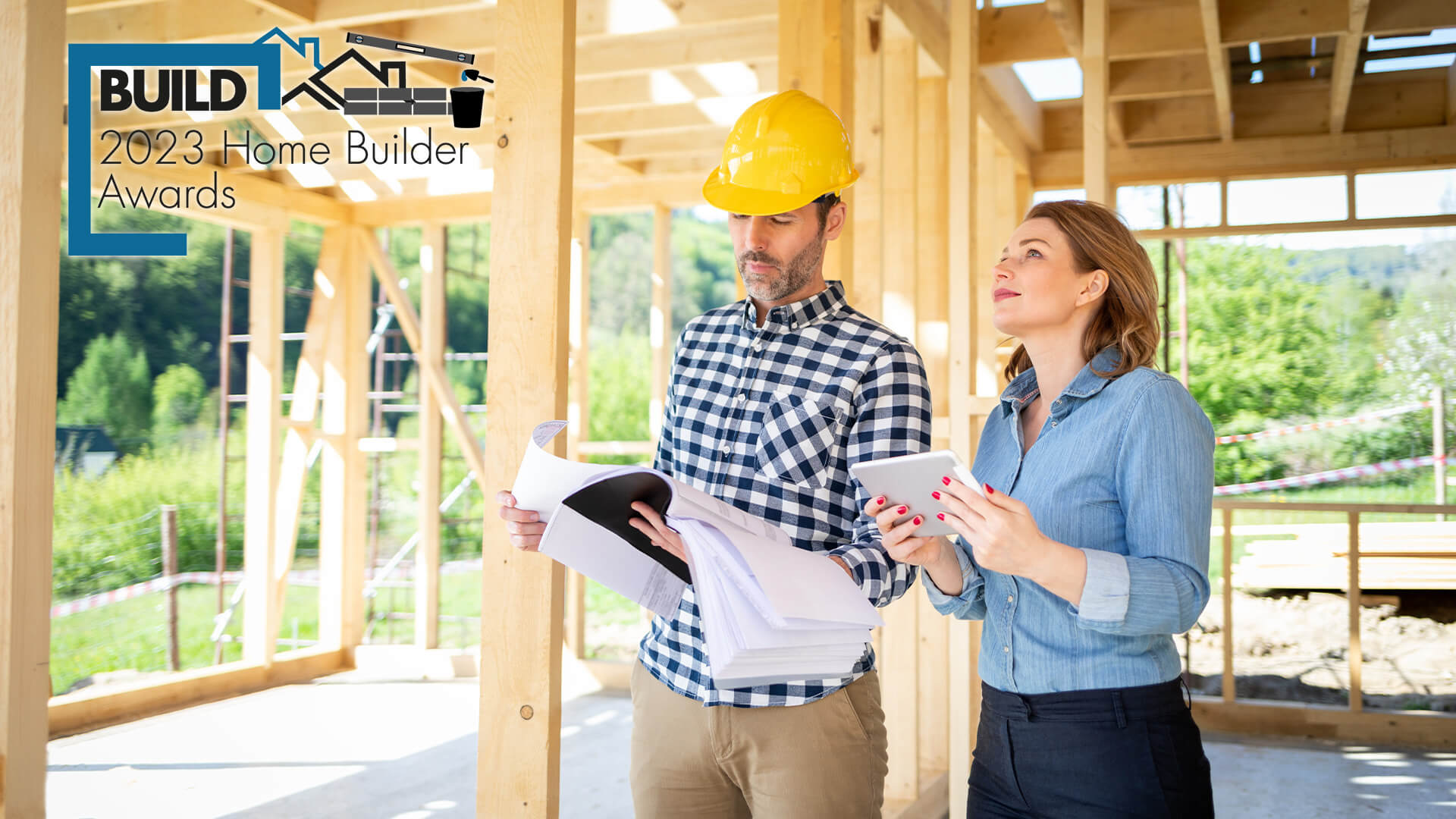 United Kingdom, 2023 – BUILD Magazine has announced the winners of the 2023 Home Builder Awards.
Building a house is something that requires a lot of time, skill, and effort. Then, building a home is something different in itself. A home is a place for us to make our own, to relax in, and to feel completely ourselves within those walls. With the businesses showcased in this year's programme, we can see a light at the end of the tunnel for our home creation. They stand out for their efficiency, dedication, and utmost respect for our wishes – helping their clients to experience a home they thought they could only dream of.
Now in its seventh year, the Home Builder Awards is open to all within the sector and aims to highlight the great work of everyone from freelancers, SMEs, and larger global companies alike. We are as proud as ever as we delve deeper into the successes of our awardees.
Taking a moment to discuss the success of this year's winners, Awards Coordinator Holly Blackwood took a moment to congratulate the winners: "It has been a delight working with the individuals involved in the Home Builder Awards, and I want to wish them a profound congratulations for their achievements. Best of luck for the future."
To find out more about these prestigious awards, and the devoted professionals selected for them, please visit https://www.build-review.com/awards/home-builder-awards/ where you can view our winners supplement and full winners list.
ENDS
Notes to editors
About BUILD
Published quarterly, BUILD (https://www.build-review.com/) endeavours to bring you the latest need-to-know content and updates from across the global construction and property industries.
BUILD magazine is a quarterly digital publication dedicated to the construction and property markets. Each quarter BUILD magazine brings to its readers the need-to-know news and updates from the world of construction & engineering, property, architecture & design as well as the latest insights regarding sustainability and infrastructure. Each issue looks to showcase some of the most innovative leaders, creative brands and dedicated firms shaping the industry today.
The publication is free to receive and is proven to be a vital tool to those working within the construction and property markets. Whether you are a small business owner or part of a larger group, BUILD magazine offers the latest trends and announcements from these ever-changing markets providing each of its readers with the tools and insight that can shape your business and create new ideas for you and your team.
About AI Global Media
Since 2010 AI Global Media has been committed to creating engaging B2B content that informs our readers and allows them to market their business to a global audience. We create content for and about firms across a range of industries.
Today, we have 14 unique brands, each of which serves a specific industry or region. Each brand covers the latest news in its sector and publishes a digital magazine and newsletter which is read by a global audience. Our flagship brand, Acquisition International, distributes a monthly digital magazine to a global circulation of 85,000, who are treated to a range of features and news pieces on the latest developments in the global corporate market.
Alongside this, we have a luxury-lifestyle magazine, LUXlife, which appeals to a range of high-net-worth individuals, offering them insight into the latest products, experiences and innovations to ensure they can live the high-life to its fullest.