Posted on 5th November 2019
Bonfire Night Ignites Burglary Season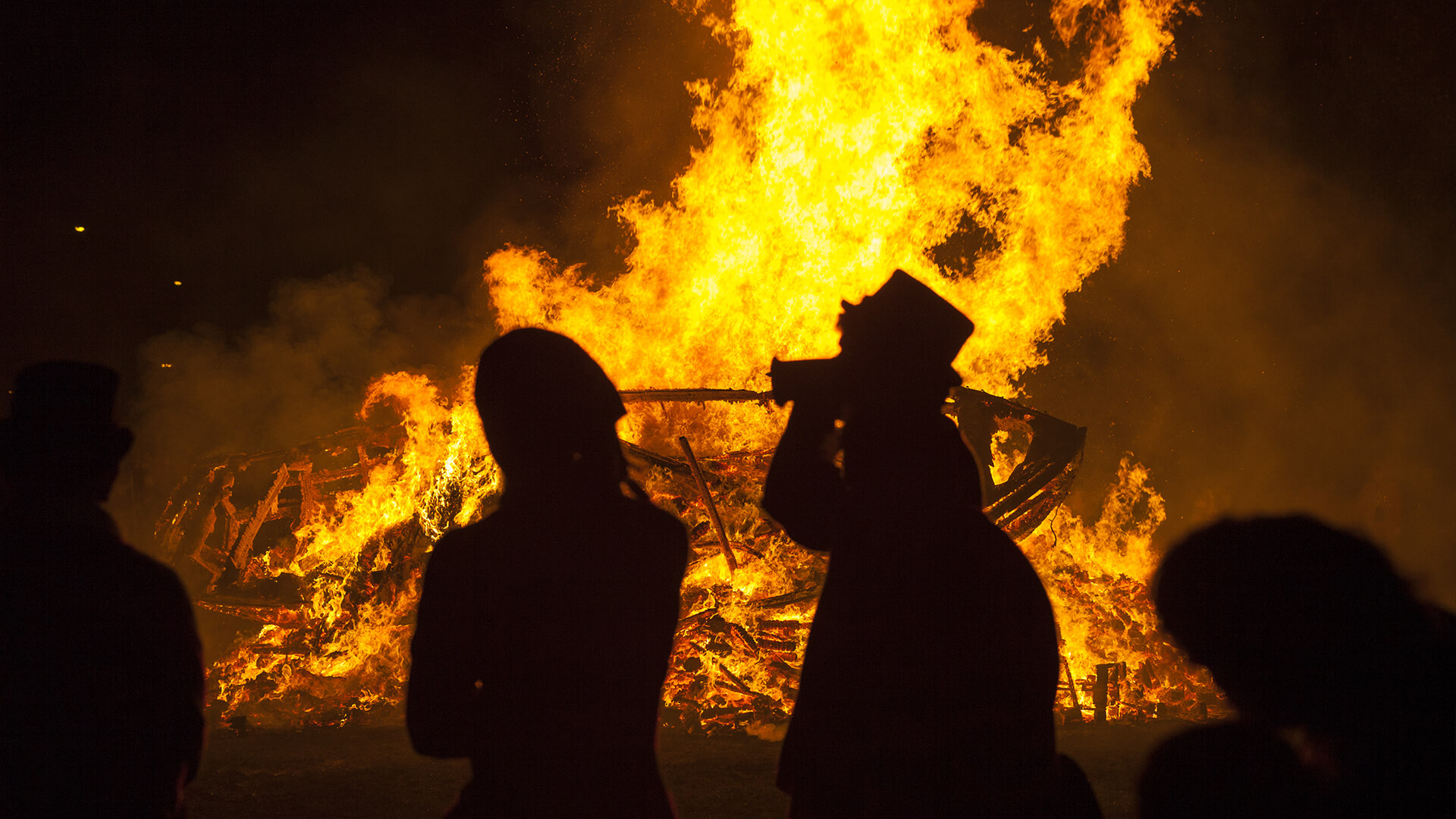 November 5th is a key highlight on burglars' calendars and residents across the UK are warned about a spike in home burglaries as the dark nights set in and winter approaches.

New research conducted in the UK by Kantar, the world's leading data, insights and consulting company, and commissioned by Verisure UK, the UK's leader in monitored smart alarms, reveals that 52% of burglaries happen when it's dark.

Around 95% of attempted burglaries happen in the central part of cities and their outskirts, so residents of these areas are urged to get smart about home security and put in better measures to minimise their risk of being burgled.

Horacio Perez, Operations Director at Verisure UK, said: "Burglary season is well and truly underway and with stretched police resources and increasingly sophisticated ways of breaking and entering; homeowners need to wise up. Gone are the days where a light left on and a standard alarm system provided adequate home security, homeowners now need to realise the role new technology plays in helping to protect themselves from burglaries."

Another finding from Kantar's research indicates that 8 in 10 burglaries occur during short absences and half of them take place in less than 10 minutes. That is one of the reasons why Verisure has seen an accelerated adoption of their latest security solution – the ZeroVision Alarm. This new technology enables homeowners to protect their home and property remotely by physically attempting to prevent a burglary. The ZeroVision alarm physically stops a burglary from occurring by generating a zero-visibility situation within seconds in the event of a verified intrusion, preventing the burglar from seeing while inside the home, and forcing them to abandon the property immediately, while also preventing false activations due to its unique remote activation system.

ZeroVision expels a dense and bothersome fog that prevents the intruder from seeing. The alarm is connected to Verisure's Alarm Receiving Centre which means that the house is then protected while the police and Verisure's security guard service arrive at the property.

Perez adds: "In the last 3 months, we've seen a 63% rise in installations of Verisure's Smart Alarm including ZeroVision, as homeowners start prioritising home security, and looking at smart alarm options to ensure the safety of themselves and their families. Although this is a positive sign that some people are starting to wake up to the installation of strong security measures, nationally only 2% of homeowners have a smart technology driven security system. We might be quick to use the latest personal tech such as the newest iPhone or smartwatch but when it comes to home security people are behind the times; putting themselves at greater risk of burglary crime."

With that in mind, Perez and his team at Verisure UK have put together some tips on how to protect yourself, your family and your home from burglaries:

Be vigilant
Keep your eyes open for unfamiliar cars and people in the vicinity of your home, or if you notice any suspicious or out of the ordinary activity.


Keep all doors and windows tightly shut
Ensure that all entries to your home are properly locked when you are not in. Intruders must be faced with the utmost difficulty when it comes to attempting a break-in. This may be crucial to foil their attempt. It's also important to keep doors locked while you're at home too, to avoid burglars being able to walk straight into your home while you're in a different room or upstairs.


Always lock your doors when leaving your home and never hide a key near the home
It is highly advisable that each door has two locks. Never leave a spare key anywhere near your home, like the classic 'under the doormat' or 'behind the plant pot' place. This is where thieves will instinctively look, and you're making their job much easier.


Ensure that all external and internal spaces on your premises are well-lit
A simple way of deterring thieves is to have adequate lighting both inside and outside your home through security lights and timed switch ons. Ensure that no doors and parking areas are in darkness at night.


Give the impression that there is someone at home
To prevent thieves from targeting your home, make it appear occupied during prolonged absences, such as weekends away or holidays. Technology now makes it possible to programme the lights and other appliances to switch on and off. Ask a person you trust to pick up your mail on a regular basis and put your bin out and take it back in too if you're away on the usual collection date.


Install a monitored alarm system
Install a system monitored 24/7 by specially trained operators will help not only deter potential burglars, but also thwart intrusions if they do happen. Verisure has invested £5 million in developing a new smart alarm, ZeroVision, that enables homeowners to proactively protect their properties remotely by physically attempting to prevent a burglary. It does this by generating a zero-visibility situation in the event of an intrusion, preventing the burglar from seeing while inside the property, and forcing them to abandon the premises immediately.

For more information about Verisure or tips on how to minimise your risk from burglary this winter, please visit: www.verisure.co.uk