Posted on 24th December 2021
Better Excavation for the Future of Construction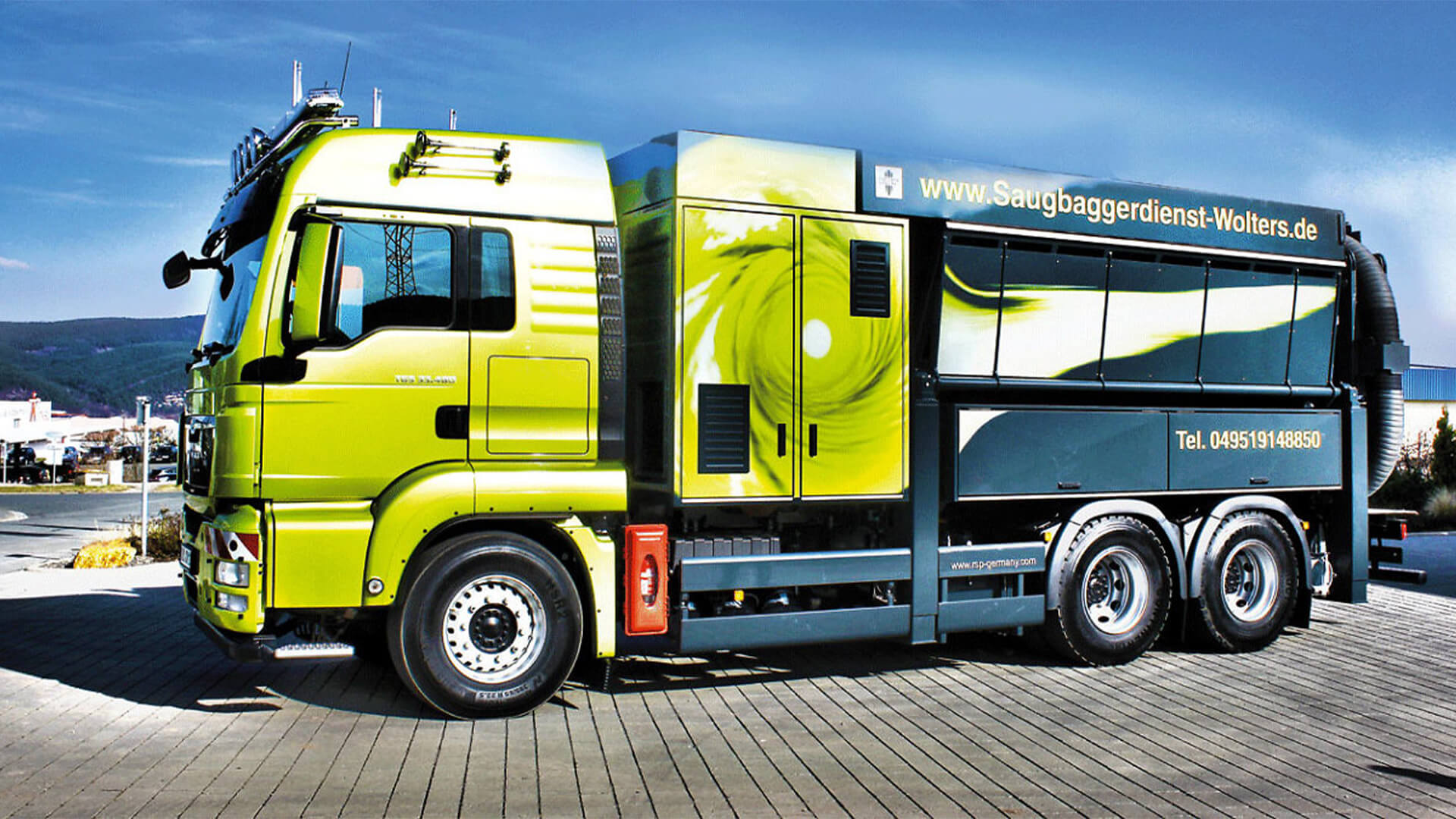 Having made itself known as the 'Most Outstanding for Suction Excavator Technology' in the UK for 2021, RSP UK has made itself a company known for both innovation and client dedication. First and foremost, its efforts to create a new paradigm for the excavation field of the construction industry is promising to make work safer, more effective, and more efficient for companies and their staff across the board.
Launched in 2016, RSP UK was founded by Charlie and Loyd Gardener, the husband-and-wife team paving the way in excavation technologies. With a business that is quickly growing in a naturalistic manner through both client reviews and word of mouth referrals, it has made itself a going concern in its industry that focuses primarily on suction elevation technologies. Fundamentally, it wishes to be the driving force in its industry that shows its peers how much the innovation can provide a more efficient, more effective way of working that increases the on-site safety for construction workers as well as increasing the ease of the construction process. Suction excavation, as opposed to more traditional methods, is thus best promoted by companies like RSP UK who lead by example.
With every client it works with it changes minds in its field – prizing working with its clients as well as for them – and building itself up based on familial values that it is keen to extend out towards its customers, ensuring everyone feels valued and heard throughout. These values are what ensured that every customer has a similarly exemplary experience every time. All of RSP UK's suction excavator machines are manufactured to the highest level of quality and by some of the best minds in the business; made in Germany, their creators continually develop new technologies with the best performance, allowing RSP UK to outperform the competition every time.
Therefore, RSP UK is internationally patented with its suction principle, guaranteeing the highest degree of gravitational separation, the lowest load on the filters, and a pedigree that only earned it additional prestige since – one added to by the exemplary nature of its customer service. This has become an instantly recognisable element of RSP UK's work, with its treatment of its clients being a pillar of its business model, one that has scaled with its growth. Moreover, this has meant that despite its expansion into the largest manufacturer in the world of suction excavation solutions, every client can expect to receive an individual and personalised service that considers their business needs and project specifications in order to deliver the best solutions.
In tandem with this, RSP UK's support is something a client can expect to continue even long after the purchase and their excavator. It offers a 24-hour backup support and service which will let a customer optimise their trucks whenever needed, at any time of the week and around the clock; this alongside its provision of training and certifications in excavation technology offered at its Roxton headquarters guarantees a great experience. It is passionate about increasing industrial and onsite safety standards across the board, and this training facility is one of the ways in which it handles this – through live demo pits and education through practice, it informs professionals of the best way to use its excavators, minimising risk and maximising ROI for clients.
Additionally, these training services and educational offerings ensure that it can make itself the leading expert in its field. RSP UK is the company that its industry can come to with any and all questions about suction excavation and what it can offer them, and it can respond with in-depth and highly knowledgeable answers that will satisfy members of any project or business. This is something it takes great pride in – not just its exceptional products, but its exceptional team – all of whom are at the tops of their industry and striving to make the technologies and techniques used by it better by the day.
With every suction excavation product sold by RSP UK, the revolution of construction is emboldened, and more clients are shown what the future of the sector could be. Therefore, its growth is as reliant on its reliability as a company as it is on the brilliance of the product, ensuring that whilst it is a contemporary and highly modern service, it is emboldened first and foremost by the human connection it makes to its customers. In order to do this, it has built a brilliant and empathic team around it that is capable of delivering this level of quality service.
Across the UK and Germany both, it takes a collaborative and team-oriented approach both internally and externally. This has ensured the collation of a group of professional minds that handle RSP UK's operations with diligence and efficacy, but more than all of that, with a true passion for client service that is hard to match; its culture is one of fun and diversity where each employee supports each. Consequently, RSP UK's working environment is one of a familial sense of community where everyone's differences in perspective are appreciated and valued, as this allows it to deliver for such a diverse myriad of different clients so effectively.
Between the team, the workload is shared so that stress is minimised, enjoyment is maximised, and each individual can always strive for the next best point of their professional lives in order to grow as a member of the construction industry. 'We put our customers first', RSP UK tells us of the way that it works, emphasising how it sees the suction excavation technology market segment becoming a big part of shaping the future of construction as a whole, and excited about how each member of its team has helped to make this a reality.
As the future of its industry, it sees its work as part of a wider duty of care to the clients that it serves in order to ensure that each of them can best meet their business's goals. Moreover, just as it cares for its own staff, it knows that the staff of its clients are a pivotal part of that journey, and so continues to invest in better innovations and more robust safety standards, forever refusing to stagnate in order to ensure the team is the best it can possibly be. It knows that this is especially important in an industry that is forever changing and developing alongside the world as a whole.
No day is the same, both internally and externally, and this is part of the excitement that fuels RSP UK and keeps it being one of the best experienced and most diverse companies operating in modern construction and excavation, making it a true 'force to be reckoned with'. 2021, therefore, is looking to round out as another landmark year for it. With the launch of its first – and the world's first – suction excavator with Breaker Boom, it is bringing further ingenuity to the UK market that breaks ground with a lesser carbon footprint, saving time and money with an entirely self-contained solution. Thus, it is confident that the upward track to further growth it is currently on will continue to allow it to reach for further itself, taking its client and its wider sector with it.
For business enquiries, contact Nicole Bilham at RSP UK via rsp-uk.co.uk.