Posted on 7th August 2023
Best Sustainable Concrete Blocks and Building Materials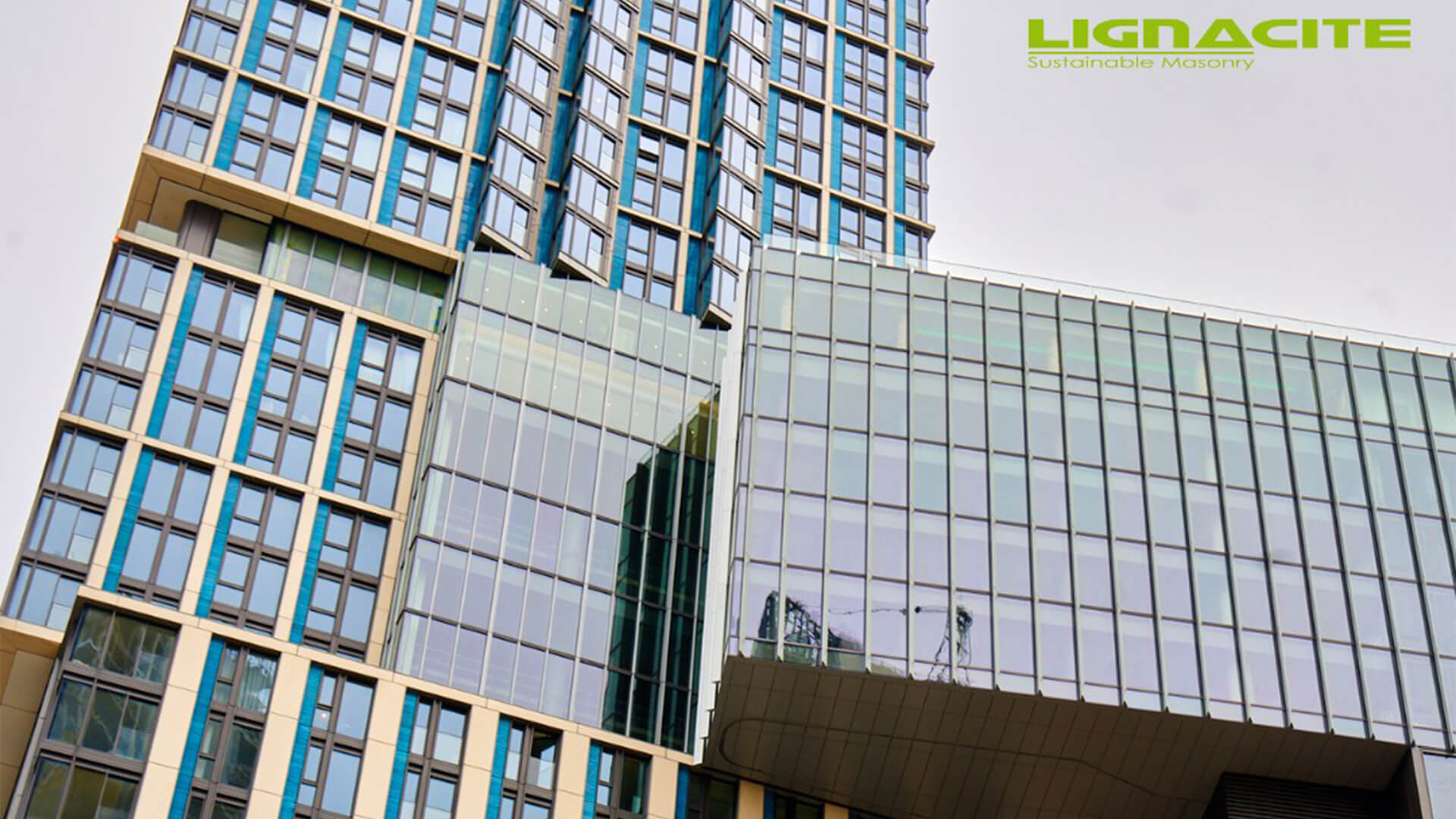 For over 75 years, Lignacite Ltd. has provided the construction industry with the best high-quality, sustainable concrete blocks, which have been used in several of contemporary Britain's most iconic buildings. The company works with its suppliers and customers to improve its sustainability performance with the goal of reaching net zero before 2030. For this reason, the company has been named Leading Sustainable Building Material Manufacturer in the Design & Build Awards 2023.
In 1947, Lignacite was founded by Sir Edmond de Lotbiniere when he was approached by an inventor with a new mix for concrete containing sand, cement, a pricey admixture, and wood. The addition of wood to a concrete mixture was particularly novel, so Sir Edmund named the company Lignacite, derived from the Latin word for wood, lignum.
Today, Lignacite remains a family business, now led by Sir Edmund's grandson, Giles de Lotbiniere. The company has grown and evolved over the years, creating new products to add to its offerings. Despite this, its overall mission remains the same: to produce the best blocks whilst providing outstanding services, leading the industry through innovation, and improving its environmental performance.
Lignacite was the first manufacturer of concrete blocks to use wood in its mixtures and, to its knowledge, it remains the only company to do so. The wood not only locks carbon within the blocks but also makes them light, warm, smooth, and excellent for use in fires.
As a family-run business in its fourth generation, the company can offer its customers an unmatched wealth of knowledge and experience. This, along with its high-quality products and services, makes Lignacite a market leader. Its processes are certified by the ISO 9001, the international standard of quality management, allowing it to create blocks that meet the highest of standards.
Working collaboratively with architects, Lignacite offers a highly tailored service. If a bespoke block is required, the company can produce one that fits the customer's exact specifications. It also offers flexibility when it comes to deliveries, catering to even the most difficult locations. Through this, it fosters complete customer satisfaction.
With its high-quality, innovative products, Lignacite is proud to have made a significant contribution to British architecture and the construction industry. The company's extensive portfolio includes iconic buildings such as the crystalline structure of The Shard, Western Europe's tallest building, which scales 310 metres in height. Its four basement levels were built with 140,000 Lignacite blocks.
Impressively, Lignacite's blocks were also used to construct the 50-metre concrete core that supports 22 Bishopsgate, a 278-metre smart building that provides 150,000 square feet of shared spaces to companies in numerous sectors.
From the very beginning, Lignacite has been committed to sustainability. Since its establishment, its blocks have been made using recycled and secondary aggregates. Its use of wood, alongside ash and recycled sand, has positioned it as a leading manufacturer of concrete blocks that are both high-quality and sustainable.
Lignacite is proud of its dedication to the environment. The company aims to reach net zero by 2030, which is 20 years before the government deadline. To achieve this, it has implemented robust procedures to monitor, measure, and improve its environmental performance.
For example, Lignacite responsibly sources its raw materials, which have been independently verified as meeting the Building Research Establishment (BRE) Framework Standard for the Responsible Sourcing of Construction Products. This means that the social, economic, and environmental impacts across its whole supply chain have been thoroughly checked.
In addition to this, Lignacite's sites and production processes are governed by its continually improving environmental management systems, which are certified to the international standard.
Furthermore, Lignacite has worked to optimise its energy usage and has recently obtained ISO 5001 for energy management, meaning that it now has a formal review system in place. The company has also invested in the construction of a new factory at its base in Suffolk, into which it has built new energy-saving features, including low-energy lighting and energy efficient motors.
With vehicles having a major impact on the environment, Lignacite has also worked to improve the fuel efficiency and emissions of its transport fleet. Impressively, it was awarded a FORS Gold certificate in recognition of the work it has done to maintain and improve the safety, efficiency, and green credentials of its fleet. Gold status is only awarded to exceptional operators, so the company is particularly proud of its achievements in this area.
Lignacite has also switched its on-site vehicles to Hydrotreated Vegetable Oil (HVO), reducing their emissions by 90%. It is expected that this will reduce its carbon footprint by 440 tonnes yearly.
In the year ahead, Lignacite is primarily focused on enhancing its sustainability credentials further, boosting the sustainability of its products by investigating new mix designs, and carrying out regular monitoring to improve its energy usage.
Furthermore, the company is anticipating the opening of its new state-of-the-art factory, which will improve the speed and efficiency of its production processes whilst reducing its energy consumption and waste. By investing in sustainable infrastructure, Lignacite hopes to set an example for other companies in the industry to follow.
As a result of its commitment to its customers, product quality, and sustainability, Lignacite Ltd. has been awarded Leading Sustainable Building Material Manufacturer, Suffolk, in the Design & Build Awards 2023. We congratulate the company on this impressive achievement and look forward to seeing how it continues to drive sustainability whilst providing excellent products and services in the coming years.
For business enquiries, contact Tom Tawell from Lignacite Ltd via their website – lignacite.co.uk