Posted on 4th May 2016
Best Railway Equipment Supplier – Southeast Australia: K & G Machinery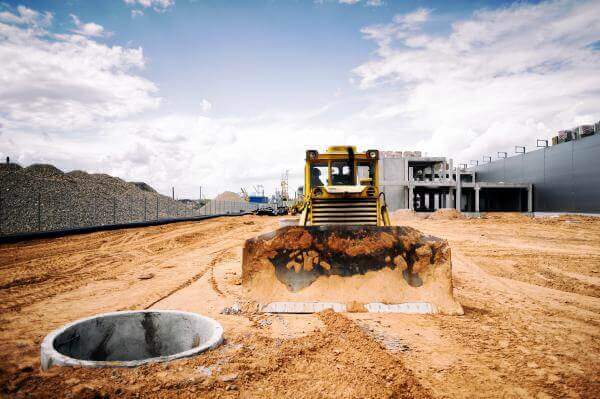 K and G Machinery Pty Ltd supply a variety of industrial equipment including tool carriers, excavators and ballast regulators, as well as providing specialist railway personnel to major railway companies throughout Australia. We invited Stephen Kimlin to talk us through the techniques employed to bring the firm to the success of winning 'Best Railway Equipment Supplier – Southeast Australia'.
Established in 2004, K&G started as simply an equipment hire company hiring out railway specific equipment. Over the years we have expanded into sales and we can now offer everything from large on track railway equipment to small hand operated tools, as well as spare parts.
It is this vast product and service offering that makes the firm unique: we offer such a vast array of items, not just hire or sale of equipment that we tell our customers to tell us what they require and are able to assist in any requirements that they may have. We also understand what the requirements are we have large project experienced staff through our experience working in Australia and many offshore countries.
In addition, our many contacts have enabled us to develop strong relationships with equipment manufacturing companies, and as such K&G are now agents and sales representatives for well-known European, Asian and Chinese railway equipment. We also offer consulting services to provide experts with project or tender development, providing equipment valuations, specialist managers and superintendents for any railway related items including training.
Our client base is as extensive as our products and we deal with customers from the Australasian, European, African, American and South American countries.
When starting a new project we approach the requirements from companies or projects as if they are our own, ensuring that we have the right team involved with the suitable experience to guarantee the correct outcome. Our work could be anything from assisting with tendering a large project to developing specific equipment to enable the success of a project and with every project the most important ingredient is always the correct people.
Through our work with such a large base of suppliers and customers we constantly see the latest and greatest inventions and trends in the market place, we also pride ourselves in assisting to develop products that are not available to the market. Once we have a brief it is our task to come up with a suitable solution both financially and functionality.
Client serviced is vital to our approach, and to provide punctual and accurate responses in as short a time as possible after receiving an enquiry is extremely important to us. We always treat all customers how we would like to be treated and pride ourselves on being punctual with responses. These responses must be accurate and helpful to our clients as we understand that there is nothing worse than waiting for extended periods of time for companies to back to you once you have sent an enquiry and that this just leads to frustration. We aim to minimise the frustration and create a culture where clients always feel fully supported.
Looking ahead, the future is looking bright for us, as the longer we trade, the more contacts we make and the more clients we please all helps us to develop, and through this development we will grow. We also have a number of exciting plans, and are presently looking at many opportunities in Asia, with a view to obtaining a greater presence in Australia, including working on specialist contracting projects.
Within our industry I foresee an increasing reliance on technology, which is playing a growing part in our market and will continue to do moving forward. From consistently maintaining your company website to ensuring that the most technically advanced products are offered and implemented during any project, technology is key in today's world, and as such companies must strive to be aware of any new advancements no matter how small they may seem. This will be the focus of the future in the railway supplies industry: achieving greater productivity whilst creating safer work places for our workers, and K&G intends to be at the forefront of these developments.