Posted on 20th June 2023
Best Custom Closet & Cabinetry Company 2023 – Southern Florida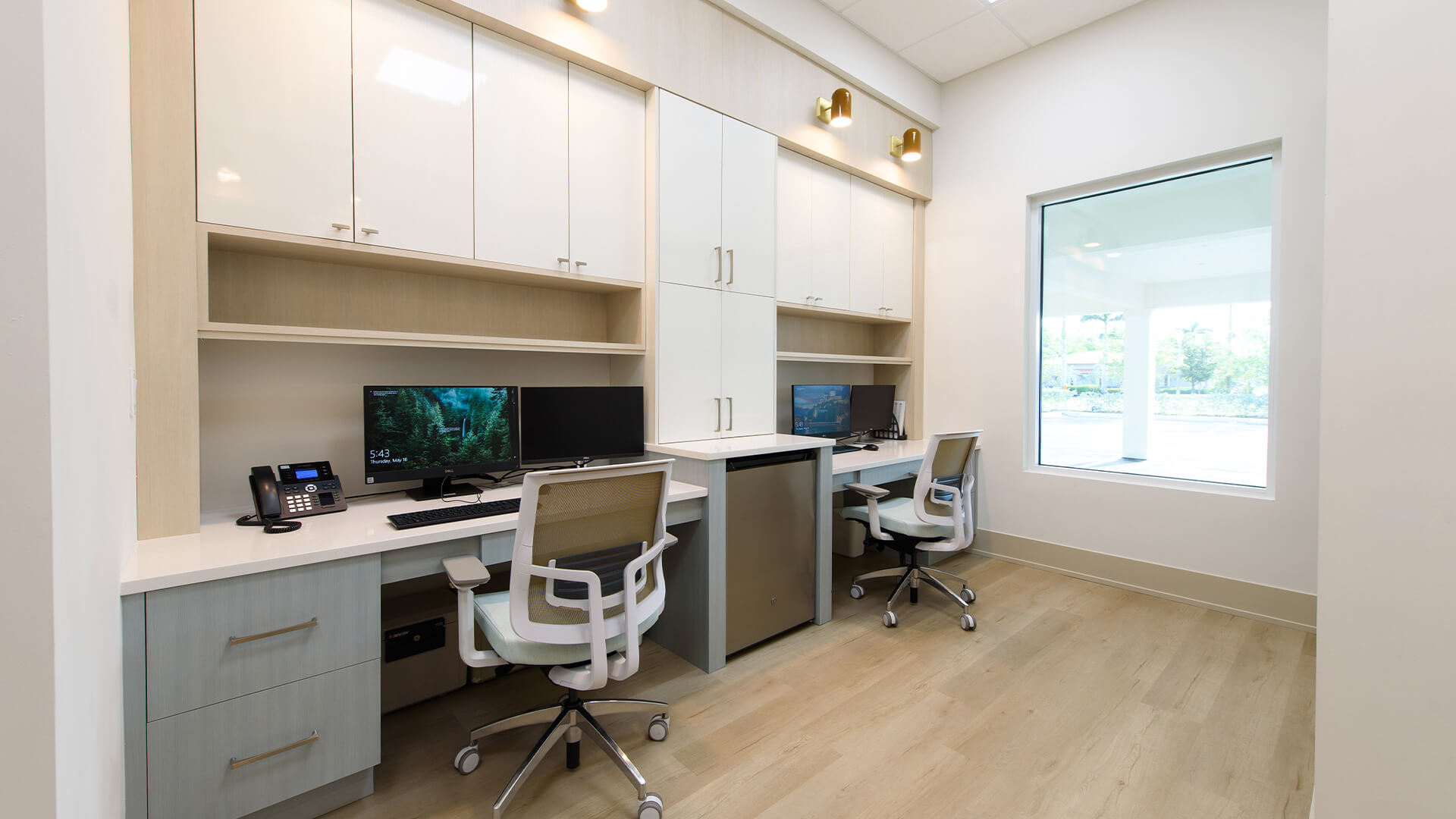 When we own or rent a home, more often than not, we look for ways to elevate its design and functionality. There are many projects we can take on, but most of them need a steady hand and years of experience to carry them to perfection. D&V Customs is a high-end custom cabinet manufacturer as well as an accomplished carpentry and design firm. We hear from D&V Customs' dedicated Chief Executive, Vincent M. Tomé, as it wins its title in this year's Architecture Awards.
"Quality you can count on."
D&V Customs is a highly professional and pioneering manufacturer of quality cabinets that do more than stand the test of time. Its creations and renovations take its clients' spaces to greater heights by opening up new opportunities for design, structure, practicality, and, of course, sophistication.
Vincent M. Tomé, D&V Customs' Chief Executive, tells us more, "We are passionate about modern design and building methodology to ensure we provide the utmost quality and craftsmanship to our clients. We specialize in remodelling luxury homes and high-rise condominiums located along the South Florida coast of the Gulf of Mexico. We provide cabinetry services for general contractors (residential and commercial), direct to consumer, builders, interior design firms, and even real estate agents/investors."
D&V Customs has over 40 years of combined experience behind its brilliance, and its many clients have all experienced this first hand. No matter the project, large or small, D&V Customs truly transforms a space with its design and cutting-edge skillset.
The architecture sphere within the Southwest Florida region is that of opulence, "Miami-vice ambience, sleek, ultra-modern, contemporary, and neutral building trends with a slight hint of tropical paradise," Vince says. D&V Customs is one of the few that can keep up with this insatiable thirst for luxury, while still utilizing a space to its maximum potential.
Its signature built-in closet system allows for more space within a room, while increasing the richness of the overall aesthetics. The closet itself is customizable so that each client can see their unique and individual style reflected throughout the design, but in a functional way to fit around their everyday lives.
Not only does D&V Customs cultivate the perfect environment for stress-free, uncluttered living, but it raises the bar on luxury. Its molding and trim services help to restore, improve, and elevate a room so that we, too, can experience the elegance we wish to see and feel in our own space.
In addition, its renovations completely transform living and working areas. Using a plethora of sustainable materials and utilizing its design capabilities, D&V Customs' final product can be exuberant, tranquil, or anywhere in between – it's completely up to you.
From renovations to molding, trim, and closet spaces, D&V Customs designs and develops the perfect harmony you wish to see in your world. Why should anyone compromise when it comes to dazzling design versus practicality, and even sustainability?
With D&V Customs, you don't have to compromise on anything. The longevity of D&V Customs' final products ensure its clients don't have to redesign and reconstruct their closet spaces every decade or so, allowing them to live freely and enjoy their homes for many years to come.
The built-in closets that D&V Customs creates are made of pre-finished birch plywood that is strong and hardwearing. They come with many doors and drawers, an abundance of shelving, plenty of adjustable hanging rods, and can be made to order with any colour its clients may desire. In addition, each and every custom project comes with a one-year labor warranty for extra peace of mind.
Maximizing living spaces can be one of the most helpful things we can do, and, with D&V Customs, it has never been easier. However, D&V Customs doesn't simply work on a residential level, it is also heavily involved in the commercial segment. Vince shares, "We've just recently completed a dentist office, Barkley Pediatric Dentistry in conjunction with Summit Building, located in Fort Myers, Florida. One aspect of this project that presented difficulty was that the job was located 60 miles away from our shop and office. We are proud of ourselves for tackling high-volume projects like this, and we look forward to the challenge of taking on more."
By transmuting challenges into windows for opportunity, D&V Customs has risen to the top and become the best in Southern Florida. Another challenge that presented itself to D&V Customs was the damage caused by Hurricaine Ian late in 2022, but the business decided to roll up its sleeves and dig in to help the people within the area. Vince comments, "This year we landed our largest project to date, a $1.2million flood damage renovation project in conjunction with Krehling Construction as the licensing partner. We've made it our mission to rebuild the lives of the residents affected by the storm, as fast and efficient as possible."
The disastrous and devastating event caused an almost irreparable amount of damage, harm that could only be fixed by those with the highest level of experience within the trade. D&V Customs rose to the challenge and, with its strong partnership, took charge of the situation for the greater good of the community.
Vince adds, "We even donated several new kitchens to lower economy neighbourhoods such as mobile home parks for residents who did not have insurance protection to cover flood damages." D&V Customs' work for the community which surrounds it just shows what kind of business it is. Putting its best foot forward, no matter how challenging it may be, the entire team pulls together to create something astonishing for the people of Southern Florida.
When speaking of the team, Vince enthuses, "We have a dream team in place right now, and we owe much success to our workforce as they have powered us through these large projects allowing us to scale." Without the team behind it, D&V Customs wouldn't be where it is today, and without its founders it wouldn't be here at all. Vince and Dennis, Vince's father and business partner, created D&V Customs to address the needs of the surrounding community.
Vince tells us, "With my partner/father Dennis' union carpenter and trade knowledge, coupled with my creative design skills and guru like lead generation strategies, we've adopted a distinctive design preference and style that has captivated our clients. A blend of modern and traditional. Historically, we are not natives to this area of Southwest Florida but, through years of networking, we have established long term relationships and many repeat customers."
Dennis has dedicated his entire life to his trade, and Vince has gained an incredibly rich knowledge of design and operations. Together, they are completely balanced, and totally unstoppable. With an elite understanding of project management, Vince works meticulously through the design phase of each project. Once that is complete, D&V Customs enters the planning phase, "where the team of artisans brainstorm ideas on how to approach each task. This will ensure the best possible solution is extracted during any given situation." It is D&V Customs' dedication to the desired outcome, while enjoying and savouring every drop of the process, which powers its every move. Vince continues, "I will then map out the project in its entirety, planning each phase down to the date."
By managing everything in an expert fashion, and staying transparent with each client, the business tackles any challenges that may surface. Whether that's construction delays, which are common on a global scale, or otherwise, D&V Customs effectively meets its demand and passes the test with flying colours each time.
Many clients have left reviews that truly reflect the intensely successful performance of the D&V Customs team. Dan M said, "Denny and Vince are hardworking and have the utmost integrity."
Rich D commented, "Vince is a pleasure to work with. Very knowledgeable at his craft. Closets and cabinets look better than expected! If you need any carpentry work done, these are the guys!"
Joseph P said, "They did amazing work after the hurricaine to restore my condo back to a much better version of what it was!"
Devoted to its immaculate work and then delivering on budget and on time – every time – D&V Customs has now won Best Custom Closet & Cabinetry Company 2023 in Southern Florida. Speaking of the future, Vince tells us, "As a firm, we plan to continue expanding our manufacturing operation so that we are equipped to complete projects at a faster rate. We are looking for the right CNC machine suitable for our facility and, once we accomplish this goal, our fabrication process will be fully automated. We're also launching our own branded line of cabinetry with innovate door styles and custom mixed paint colours." 2023 looks bright for the specialist design and manufacturing company and we can't wait to see more from D&V Customs.
For business enquiries, contact Vincent M. Tomé from D&V Customs LLC on their website – https://www.dandvcustoms.com/