Posted on 15th July 2022
Aesthetic Beauty & Commerciality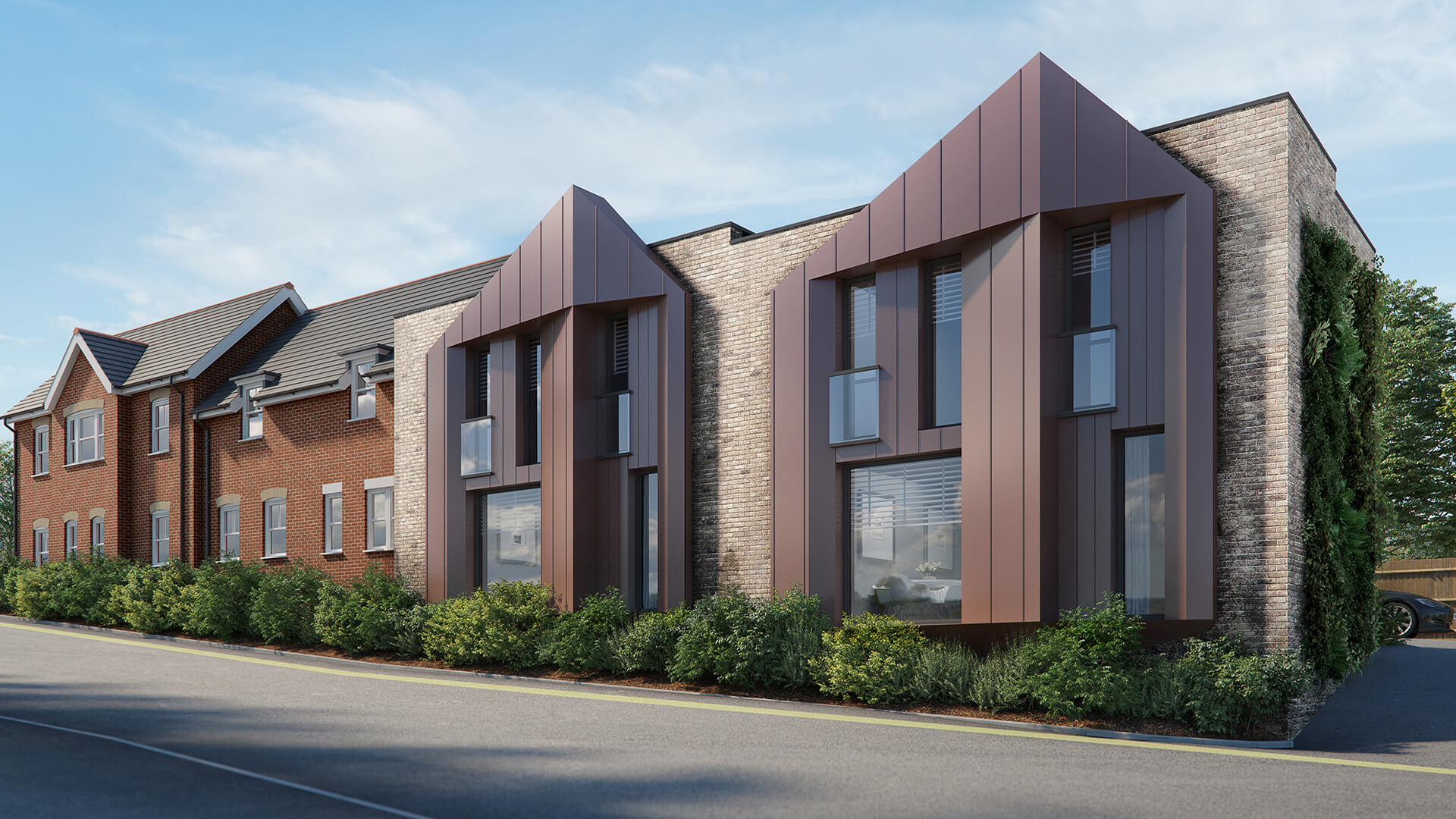 T2S Architecture Ltd is an RIBA registered architectural practice based in London, founded by ARB and RIBA registered architect, Tom Slater. T2S is a commercial practice which prides itself on delivering buildings of architectural merit which optimise clients' requirements. The firm has deservingly earned the title of Leaders in Innovative and Creative Architecture, 2022 – London, so we got in touch with Tom to learn more.
T2S Architecture strongly believes that good design can bridge between aesthetics and commerciality, and that good design creates buildings of aesthetic beauty which can be delivered in an efficient manner to merge both dynamics. Managing Director, Tom stated, "Our success, albeit in a short period of time, is reflected in our ability to apply good design principles to different building types."
He went on to say, "As a practice, we are passionate about sustainability, and we want to be at the cutting-edge of how the construction industry becomes more conscious of its impact on the planet. This impacts how we run this company, through to the construction methods we promote in our designs and our studio culture and ethos. We believe our measured and dignified persona evokes a sense of conviction and certainty which our clients relate with delivery, continuity and success."
So, who are T2S' clients and how does it approach them? Tom said, "Our clients are mainly in the commercial sector in the wider London area. Often, we are approached to review the commercial potential of underdeveloped sites. At this stage, we assess the natural and built environment, along with the legal framework, to understand the general constraints of the site. This is particularly relevant in dense, urban environments where the buildings should be designed and sculpted to sit comfortably within their surroundings."
He continued, "It is probably rare for architects to state this, but the client is the most important person in the development process. The relationship we have with our clients is fundamental to our business model and is built on mutual respect. However, as architects, we are providing a service – and as part of this service, it is imperative that we conduct ourselves with dignity and, when required, offer articulate, measured and concise advice."
It is essential for architects to create buildings of aesthetic merit as this acts as a catalyst for future work, and this is the firm's marketing strategy. But this must be considered against the commerciality and client deliverables. Tom told us, "I suspect a lot of architects believe a project is an opportunity for them to solely showcase their talents in a self-indulgent manner. T2S think differently. Achieving architectural beauty and client deliverables/commerciality in the construction industry should not be seen as mutually exclusive.
"Good design is not arbitrated solely by the aesthetics. Good design and beauty can be represented through efficiency and simplicity. As with all things in life, architecture should not be viewed in a purely superficial manner. The client objectives, constraints, and the delivery of the intended use should be balanced with the aesthetics if a building is to be judged accurately."
Vital to T2S' operations is its team. Tom revealed that qualities T2S looks for in its staff are personality, drive, ambition and intelligence. He said, "With these qualities, anything is possible because the individual will inevitably have the correct attitude to constantly learn and improve. This is imperative for anyone who wants to succeed in the architectural profession."
Architecture is a very competitive field, which has been made evident through the number of TV programmes that now focus on architecture and development (albeit mostly domestic), whereby the process of creating buildings is covered within mainstream culture. This has given an extra kudos to good quality architecture whilst making it more accessible to a wider audience. This has inevitably led to an increased number of people experiencing and being inspired by architecture from a young age.
On this basis, it is vital that, as a company, T2S brings people in who have this passion, drive and work ethic so it can stand out from the crowd. It wants people who are willing to hone their craft. Tom shared, "Recruitment is important to maintain a natural and dynamic internal culture in our office. We want our staff to believe in what we are doing as a company, as we believe this is ultimately the best type of motivation. It is also important to create an environment where people feel comfortable to take ownership of their own work. This leads to creating a sense of pride and responsibility.
"We believe in the collective spirit – in order for this to thrive, people must feel they genuinely contribute to the collective. It is important that the office creates a sense of space which people can grow within to cultivate this sense of responsibility and learning.
"Ultimately, the intention is that this spirit is manifested in our approach, our commitment, our attitude, and our architecture."
Having been set up during the COVID lockdown, this shaped T2S from inception, with a fully cloud-based system which is becoming more common in the industry and allows the team to work remotely. This also reduces the amount of equipment in the office which reduces outgoings and increases flexibility. The cloud-based system allows T2S to connect its server anywhere using wi-fi, and allows the team to access the latest version of the server when not connected to the internet.
The biproduct of remote working, which can be applied to wider society, is the sense of isolation. Whilst the business has managed to grow in a relatively short period of time, the next phases of its development will be increasing its client base. Perhaps the culture of networking and social interaction will need to change as society becomes more accustomed to a remote/hybrid style of work/life balance.
Indeed, T2S intends to continue delivering good quality architecture for its clients, which in turn it hopes will help the business keep growing. It is excited to be involved in the projects, Friern Park and Avenue Heights which are progressing onsite this year, both of which should be completed mid-2023. It will continue to update its social media followers on how these projects develop, having teamed up with a very talented photographer to help capture the progression of projects from start to finish with a view to improving the artistic quality of the business' output.
Tom commented, "We hope to use these projects, in addition to other exciting projects we are involved with, to showcase our creativity and skills to grow our contact base and business."
There are numerous exciting projects in the pipeline for T2S, one potentially being a headquarters in Peterborough, where the client wants to deliver flexible office space and training facilities in a new-build sustainable building.
T2S is constantly reviewing its working methods internally to ensure it is efficient and at the cutting-edge of technology and process. BIM (Building Intelligent Modelling) is becoming more prevalent within the industry, but has not yet become a pre-requisite in the private sector. Tom said, "In my experience, this is in part because the appointment process is more convoluted in the private sector, therefore there is less encouragement to generate information to this level at an early stage."
Equally, smaller projects which deal with extensions to existing buildings do not warrant such a level and quality of information. That said, T2S will aim to move more towards a BIM process in the next year on a project-to-project basis so that the skills can slowly permeate the office in a natural manner. The advantages of such processes are clear, as they encourage coordinating of information between the design team and reduce the amount of cross flow information between different programmes, which is less efficient.
The firm also likes to keep on open mind for all methods of marketing strategies that are available in the industry. It wants to grow and is poised for the methods for doing so to change following the COVID pandemic. 
For further information, please visit www.t2sarchitecture.com