Posted on 20th July 2022
A Simple Guide on Home Renovation When Moving House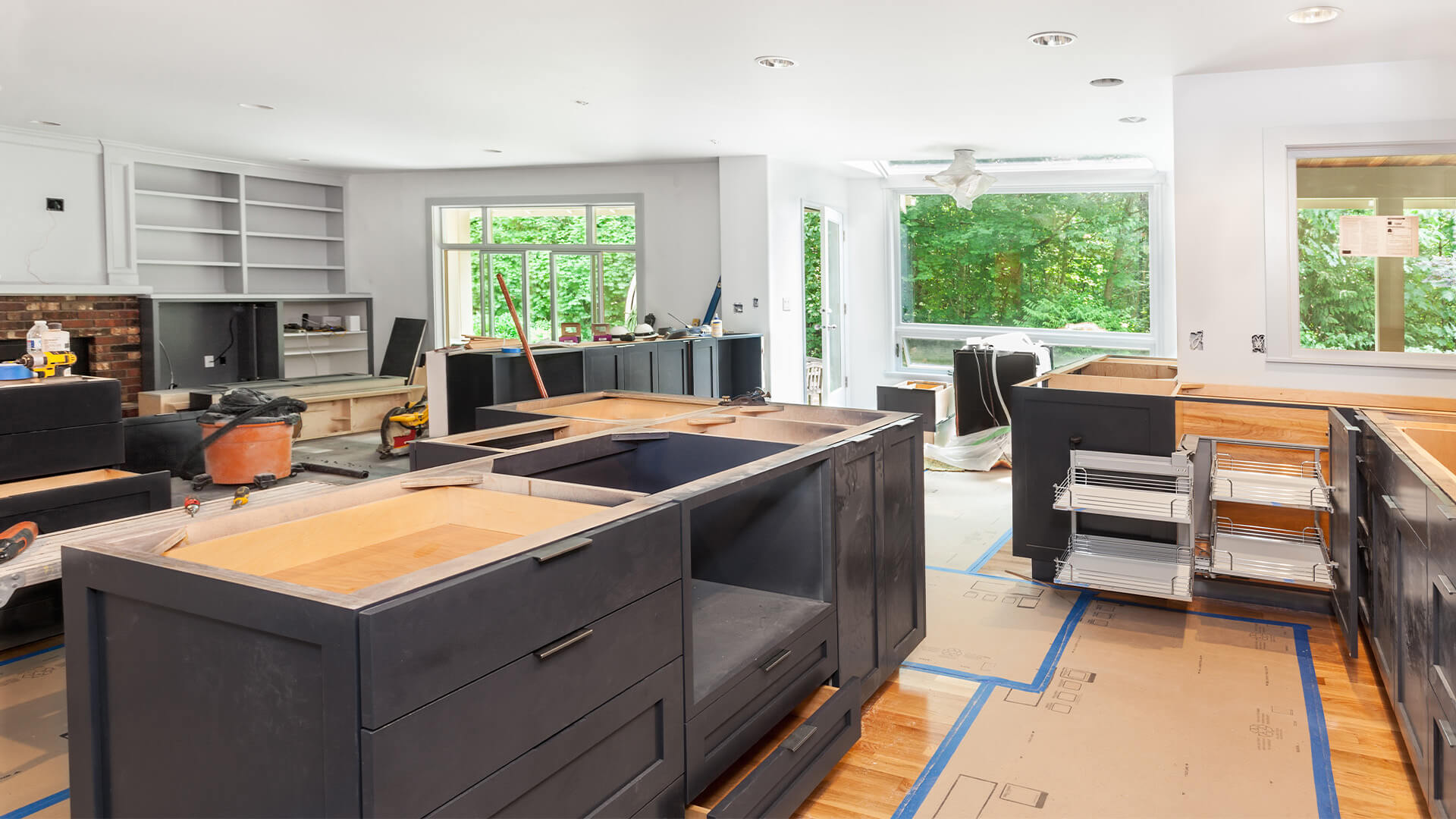 Buying a new property is an exciting time. One of the things you may be most excited about when moving house is being able to put your own stamp on it by renovating. Home renovation is a lengthy process, which is why it's important to be prepared for the journey ahead. Here's a simple guide to home renovation.
Invest in a professional survey
It's recommended that you have a professional survey done before you commence any renovations. This ensures everything is structurally sound and not at risk of causing damage to surroundings or life. A professional surveyor will typically look at the following things within your new home:
Walls
Floors
Roofing
Windows
Doors
Electrics
Water
Gas
This inspection is purely visual, so any deeper concerns surrounding utilities will require a specialist such as a plumber or an electrician.
Set the scope of your renovation project
Before you begin, decide what renovations you actually want to occur. This helps you to define the parameters of the project and ensures you don't bite off more than you can chew. At this point, also set yourself a budget. This makes the next step of procuring adequate funding for your project easier. For example, the average roof renovation costs between £4,500 – £12,000, whilst new kitchen installation usually costs £10,000+. A completely new extension can cost anywhere between £26,000 – £34,000.
You can read more about the costs of renovation projects here.
Procure the funding
Once you've set the scope of your project and determined the budget, you want to determine how the renovation will be funded. If you have the means to pay for it yourself, great! You can start buying materials or hiring renovators to carry out work whilst you temporarily live elsewhere. If you don't have adequate funding, you'll likely have to take out a loan to cover the costs. There are many home improvement schemes offered in the UK, so take time to research each and find one that works for you.
Choose between DIY or hiring help
When you're ready to start the renovation process, you have two options available to you: go the DIY route or pay for a professional. Both have their advantages and disadvantages so it's entirely down to personal preference. If you've done renovation work before and like a challenge, you may be tempted to go DIY. If this is your first purchase and you're new to home improvements, it may be better to pay for a professional to ensure the work is done right.
Subscribe to Build Magazine today
To stay up-to-date with the latest construction and property trends and more, subscribe to Build Magazine today. Build Magazine is a free, globally recognised digital publication released every quarter. Subscribe now via our website or, if you have any queries, feel free to get in touch with our friendly market experts.