Posted on 18th September 2019
A Company with a Simple Vision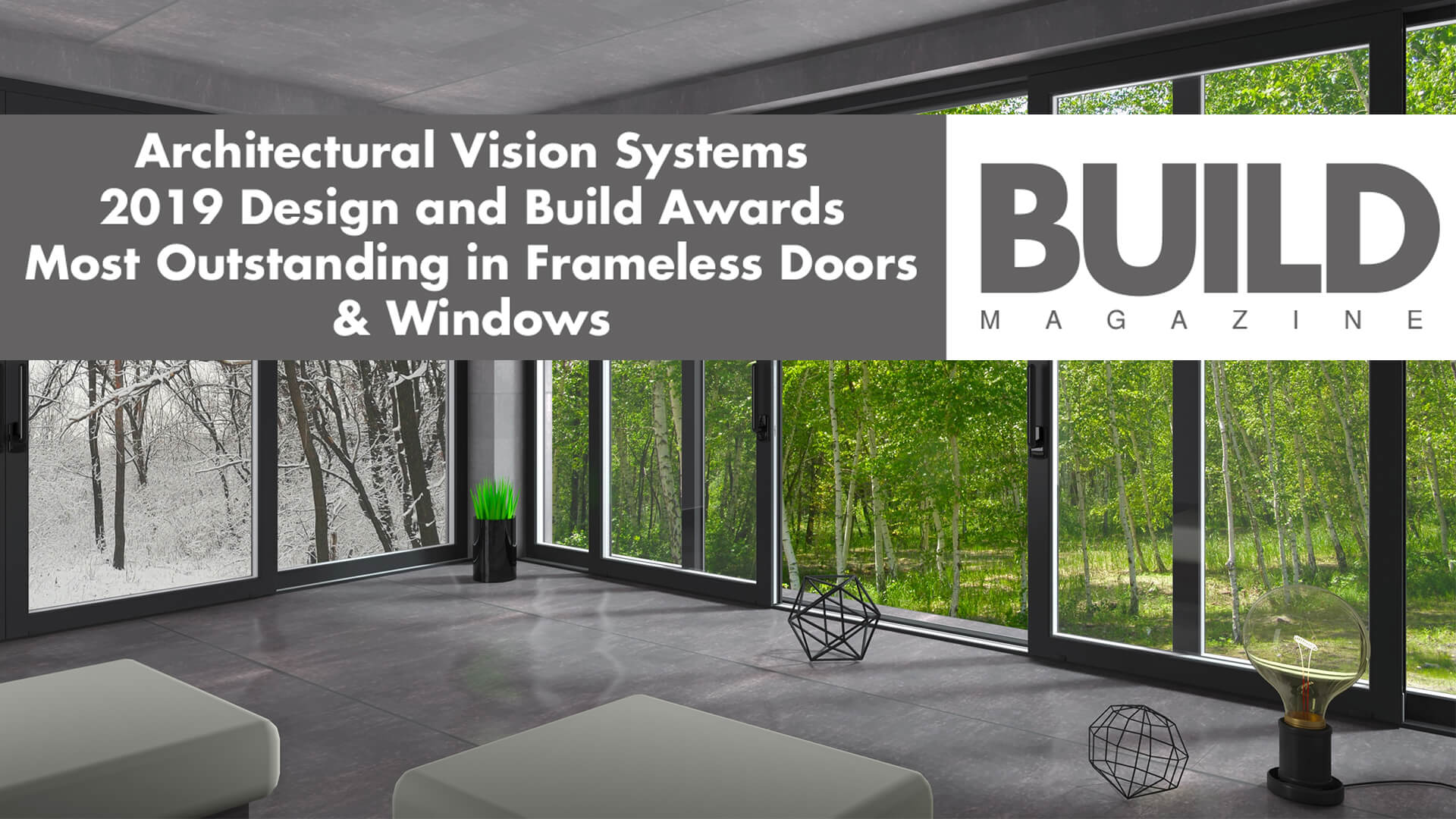 Architectural Vision Systems is a company founded out of the structural glazing market. Based in Kent, they have become one of the leading experts in the arena, thriving through a dedication to exceptional quality. Following the company's recognition in the 2019 Design and Build Awards, where they were named 'Most Outstanding in Frameless Doors & Windows', we took a closer look to find out more.
More than anything, Architectural Vision Systems have built their formidable reputation on the back of an ability to thrive in challenging and complex projects. Where others fail, this company has learned to flourish, seeing success through proven adaptability and no small amount of creativity. 
"Having built many complex opening products ranging from 2000kg opening glass rooflights to pivot opening glass facades it has become clear that there is a consistent demand for our designs."
Partnering this expertise with cutting-edge designs, Architectural Vision Systems have helped open up homes, removing the divide between 'outside' and 'inside', whilst maintaining the comfort of modern living. More than anything, their solutions remain chic, stylish and sleek, enjoying a seamless integration into the most modern and avant-garde of properties. 
Moreover, their frameless doors and windows are unlike any other on the market. As such Architectural Vision Systems enjoys a truly peerless position as a leader in their industry, with a burgeoning client base that looks set to guarantee the company's longevity far into the future. 
"Our window and door systems realise this vision through experienced design, use of quality components and dedication to innovation with the elements that you don't see to create less of what you do see."
Considering all of the above and many more reasons besides, there can be no doubt that this company is truly deserving of the recognition they have received. Regardless of whether you consider the regional market, or the national one, Architectural Vision Systems stands apart from the crowd, with an ethos defined by creativity and innovation.