Posted on 27th July 2020
A Beginner's Guide to Setting Up a Smart Home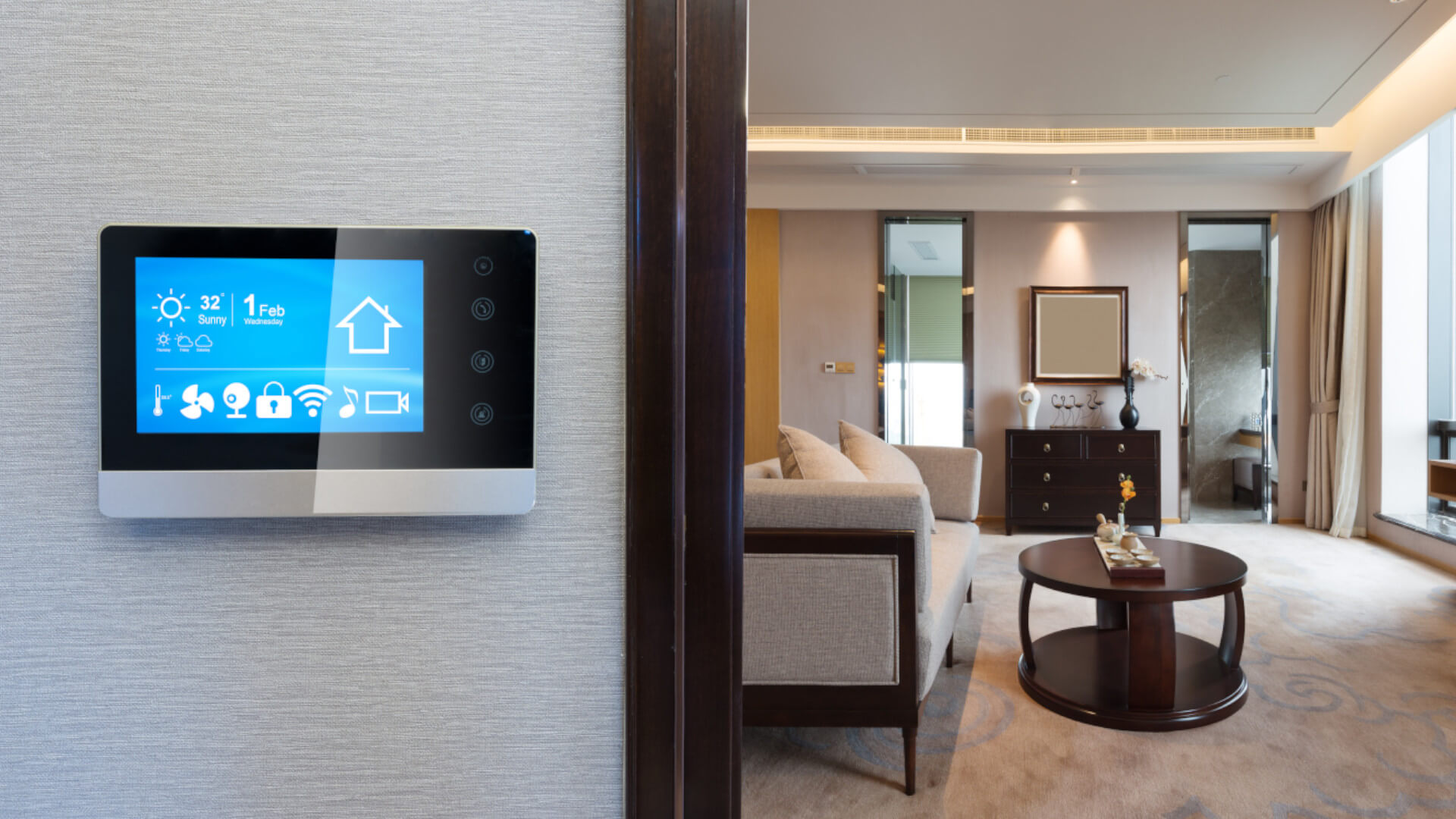 While the words 'smart home' provoked little more than bewilderment from the average layman a decade or so ago, it's now very much mainstream. Our flatmates, friends or children start talking to Google in the middle of conversations, or ask it to turn their lights off when they're in bed – heck, they even ask Alexa for advice.

These smart home devices are edging seamlessly into our lives and becoming items that increasing numbers of us use day in, day out, without even a second thought.

So fast is the uptake of these intelligent products, the smart home market value in the UK is forecast to be worth a whopping £5.63 billion – up from £1.89 billion in 2014. And when it comes to how many homes feature these devices, this is forecast to increase from 24.9% in 2019 to 43.5 by 2023.

Yet despite the creeping ubiquity of smart home technology, there are still plenty of us who feel like we've been left in the dark ages of the humble manual radio. Even – dare we say it – operating the lights with a switch.

If you'd place yourself in the not-so-tech-savvy category, fear not: along with their extensive range, leading high street retailer Robert Dyas has some handy advice for you. Their smart home buyer and expert, Andrew Georgiou, has answered ten common questions, so you can live in the smart home era less confused and more clued up.


1. What is meant by a 'smart home'? Why is it such a fast-growing area?
A smart home is a property that features one or more smart devices which can be monitored and controlled remotely via your smartphone or other smart device. You make commands on your smart device either manually or via voice control (think Google Assistant). For example, you could ask your Google speaker (£49 – £299) to turn the lights on, or see and talk to visitors at your door instantly with the Ring Video Doorbell 2 (£179).

It's a fast-growing area for two reasons: It's highly convenient as it can make everyday life so much easier and, as technology is advancing, it's becoming more accessible.


2. What are the benefits?
There are many benefits to smart technology, depending on the product you choose to purchase. The main ones are:

● Convenience
You can control your lighting, heating and other elements of your home right from your smartphone.

● Security
You can be confident that your family and property are safe as you can see what's going on live at any time and be alerted if something happens.

● Money and energy-saving
Smart products can save you money on bills by helping you reduce the amount of energy you use. Some examples are Hive heating devices which let you control your thermostat remotely, Philips Hue smart bulbs with which you can control your lighting, and the TP-Link Energy Monitoring Smart Plug (£19.99, reduced from £29.99) that lets you keep an eye on how much energy you're using.


3. Where should I start? Do I need to start with a voice-activated personal assistant system?
Most people will start with something small like a smart plug or a smart light bulb, both available from TP-Link and TCP. This helps them understand the benefits of smart products, and more devices can be added and connected up from there.

A great way to start would be to get a smart speaker, such as a Google speaker (from £49), as then you can follow it up with products that are compatible. (Some devices may only be compatible with Amazon Alexa for example. Often they're compatible with multiple systems.)


4. How do I know if a particular smart home product is compatible with Google or Amazon Alexa
Sometimes it's on the box of the product you're about to buy; If it isn't, you'll need to go to either a good retailer's website or the website of the brand that created the product. Compatibility is key and Robert Dyas makes it easy for homeowners to find the devices that suit their needs.


5. What are the key areas that the smart home serves?
There are four main areas:

Lighting
With smart lighting you can turn your lights on and off remotely, dim them and even change the colour to create atmosphere if you have a colour-changing bulb. A range of brands offer different technologies and prices.

Security
This includes smart cameras, doorbells, security lights, CCTV and alarms, and locks. With cameras and CCTV you can monitor your home while you're away; smart doorbells allow you to talk to and see who's at your door from your smart device; smart lights enable you to turn them on/off when you're out to make your home look occupied; and with smart locks you can open your door via your smartphone and let in visitors without having to give them a key.

Power
Smart plugs and sockets make up this area. You never need to worry again about leaving your straighteners or other appliances on as you can control them via your smart device. You can also schedule your appliances to turn on and off. With Lightwave you can even lock your sockets for family safety.

Energy
This area consists of thermostats and plugs. With these you can control the temperature of your thermostat and see how much energy a device that's connected to a smart plug is using, and control it accordingly.


6. How can I save money on my heating bills?
You can turn the heating on and off when you need to from wherever you are, which means you're never heating an empty home. You can also reduce the temperature via the app at any time.


7. How can my security benefit from a smart home device?
You can monitor your home when you're not there, answer the door or set off a siren. The Ring Doorbell, floodlights and cameras can work together to watch over and light up your house to ensure intruders are kept away. Alternatively, you can use a smart CCTV, alarm or lock systems like the ones from Yale.


8. Do you have to be a geek to get things to work?
Not at all, the best smart products are the easiest to use.


9. My home has a very weak internet service. Could this be a problem?
This can be a problem for some products that require a good signal, but you can use signal boosters or WiFi extenders – such as the BT 11ac 1200 Wi-Fi Extender (£29.99, reduced from £49.99) or BT WHole Home Wi-Fi System (£179.99, online only) – to reduce the impact. Alternatively, you could move to a better provider.


10. Is it very expensive to set up?
It can seem expensive but when heating systems can reduce bills by switching off when you don't need them on, and smart plugs monitor your energy consumption to help you save money, they can definitely be worth the initial investment. Other devices may not offer the same long-term savings but when you can better protect your family and enjoy greater convenience and peace of mind, what you spend upfront may save you in multiple other ways.

For more information please visit the Robert Dyas website.