Posted on 26th May 2023
9 Things You Must Do Before Moving to Your New Home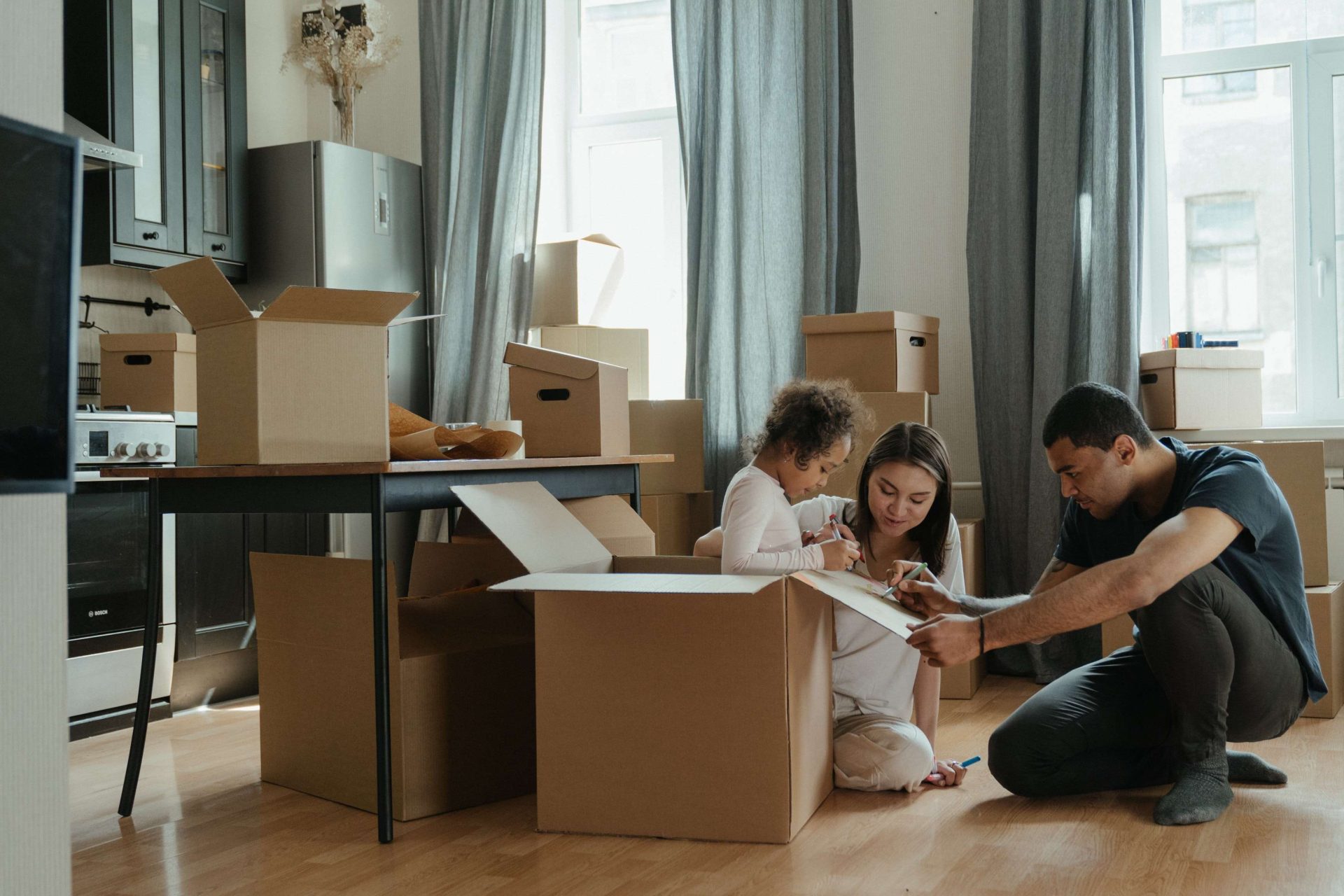 Moving to a new home is an exciting but hectic task in life. Whether you're upgrading to a larger space, downsizing, or relocating to a new city, it's essential to prepare adequately to ensure a smooth transition and accommodation.
A little short-sightedness may dwindle your room arrangement, making your new home a mess.
To help you make the moving a breeze, we have compiled a list of things you must do before shifting to your new home. The following nine tips will help you stay organized, reduce stress, and settle into your new abode seamlessly.
Create a Moving Checklist
Start by creating a comprehensive moving checklist so nothing remains unarranged, unpacked, or lost during moving. This will serve as your roadmap throughout the moving process.
Break down the list into categories such as packing, hiring movers, address changes, utilities, and other tasks that must be completed before the shifting.
Declutter and Organize
A clear path is key to packing things faster and with less hassle. And moving is the perfect opportunity to declutter your belongings while sorting out things in front of your eyes.
Hence, sort through each room, and identify items you no longer need or use. Consider donating, selling, or giving away these items to lighten your load.
It's easier to organize your belongings into different categories, label boxes, and create an inventory list for easier unpacking in your new home.
Hire Professional Movers
Shifting to a new home all by yourself isn't wise as it has many hazards. However, hiring professional movers can save you time, effort, and potential damage to your belongings.
Ask them if they know how to remove glue from walls, if you have decorative posters or metal or wooden blocks stuck on walls.
Research reputable moving companies in your area and read reviews to make an informed decision. Make advance booking to secure your preferred date and time.
Notify Service Providers
Ensure a smooth transition by notifying your service providers about your upcoming move. Contact your internet, cable, and utility companies to schedule switching the connections from the current address to the new one.
Inform your bank, credit card companies, insurance providers, and any subscription services of your address change to avoid any disruption in services.
Update Your Address
Notify the necessary parties about your new address to ensure that important documents and correspondence reach you without any delay.
Update your address with the post office, government agencies, your employer, friends, family, etc. Don't forget to update your address on official documents such as your driver's license, voter registration, and vehicle registration.
Pack Strategically
Packing can be one of the most time-consuming aspects of moving. Start early and pack strategically to simplify the process. Begin with non-essential items and pack room by room.
Use sturdy boxes, label them clearly, and include a brief description of the contents. Keep essential items, such as toiletries, a change of clothes, and important documents, separate and easily accessible.
Take Care of Utilities
Ensure a smooth transition by arranging for utilities to be connected to your new home before you move in. Contact the utility companies to set up electricity, water, gas, and any other essential services you require.
Additionally, schedule a date for internet and cable installation to avoid any downtime upon arrival.
Secure Your New Home
Ensuring security in your new home is a must before moving. Change the locks or rekey them to ensure you can access your new property.
Check the functionality of smoke detectors, carbon monoxide detectors, and security systems, and replace batteries if necessary.
Arrange for Storage
Do you have any plans for your excess accessories and belongings? If not, hire temporary storage during shifting; consider renting a storage unit. Contact local storage facilities, compare prices and sizes, and make an advance reservation.
Once you settle in your new home, recollect your items from the storage facility.
Conclusion
Moving to a new home can be both exciting and challenging. Following these essential steps before shifting ensure a smoother transition and a more enjoyable experience.
Take the time to plan, organize, and prepare, and soon you'll settle into your new home easily and comfortably.