Posted on 1st March 2022
7 Things to Consider When Hiring a Residential Electrician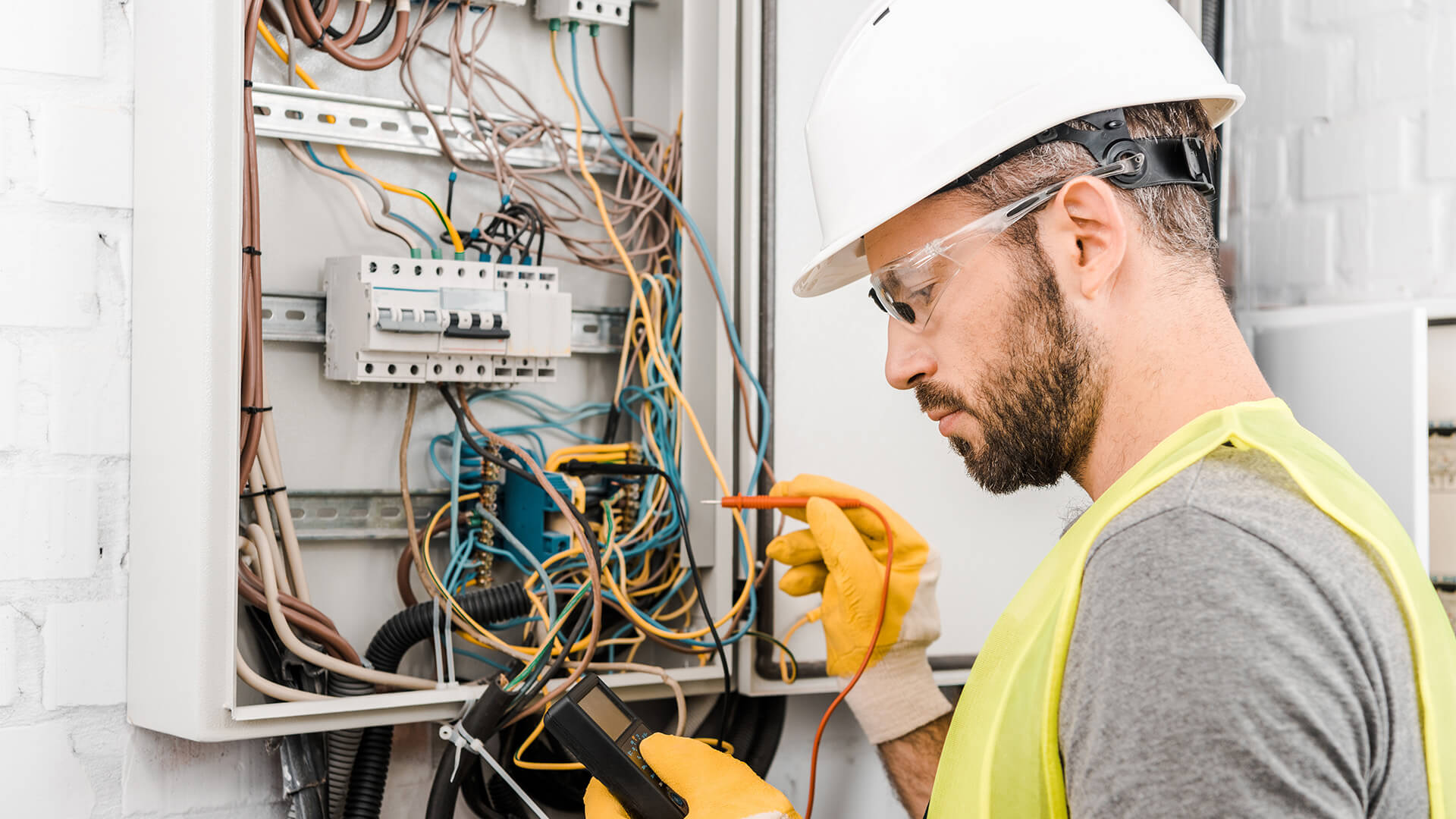 When it comes time to hire a residential electrician, there are a few things you should keep in mind. Not all electricians are created equal, and it's important to find one who is qualified and experienced for the job at hand.
Here are 7 things to consider when hiring a residential electrician:
1. Licensing and insurance
All electricians are required to have a license issued by the state or local municipality in which they operate. It is important that you verify that the electrician has a current license and make sure it is in good standing. A licensed electrician will also be insured, which gives you some peace of mind if anything goes wrong during the work.
2. Check references and credentials
Ask for references from previous clients who can attest to their work quality, professionalism, and timeliness. Ask about their experience with various types of electrical systems (i.e., older homes vs newer ones). And ask what type of warranty they offer on their work (if any).
Also, check whether they are a member of any professional organizations like the National Association of Residential Inspectors (NARI) or the North American Technician Excellence program (NATE).
3. Get an estimate before starting work
If you are hiring an electrician to do electrical repair, make sure they accurately price electrical works required and provide you with an estimate before beginning any work on your home's electrical system(s). This way you know exactly what to expect when it comes time to pay them for their services – no surprises!
If they don't give you an estimate up front, this could be a red flag that they don't want to be responsible for anything extra that may happen during the course of their work on your home's electrical system(s), so proceed with caution!
4. Work with someone who understands your needs & budget
Some homeowners need help with only one small project while others have multiple projects going at once; some have tight budgets while others have more money to spend; some need help right away while others can wait a few days or weeks until their budget allows them to hire someone; etc.
Choose an electrician who understands your specific situation and budget constraints so that they can provide high quality service at competitive prices without compromising safety or quality in any way!
5. Make sure they have the right tools for the job
Make sure that your electrician has all the necessary tools to do the work you need done, such as a voltage tester, wire cutters, wire strippers, electrical tape, etc.
If your electrician doesn't have all of these things on hand or if he/she has to run out to buy them before beginning work on your home's electrical system(s), this could be a sign that they are not fully prepared for their job and may lack experience in some areas.
6. Hire someone who will respond quickly to your needs
Most people don't like waiting around for someone to show up at their house so make sure that your residential electrician responds promptly when you need him or her. This is especially important if you have an emergency situation (i.e., a circuit breaker keeps tripping or something else goes wrong with your home's electrical system).
7. Service area
Some electricians only work in a specific area or town while others will travel further distances to help you out. If you live in an area that is not well-served by local electricians, consider hiring someone who is willing to drive a little further to help you out.