Posted on 2nd August 2022
7 Indicators That You Might Have to Replace Your Roof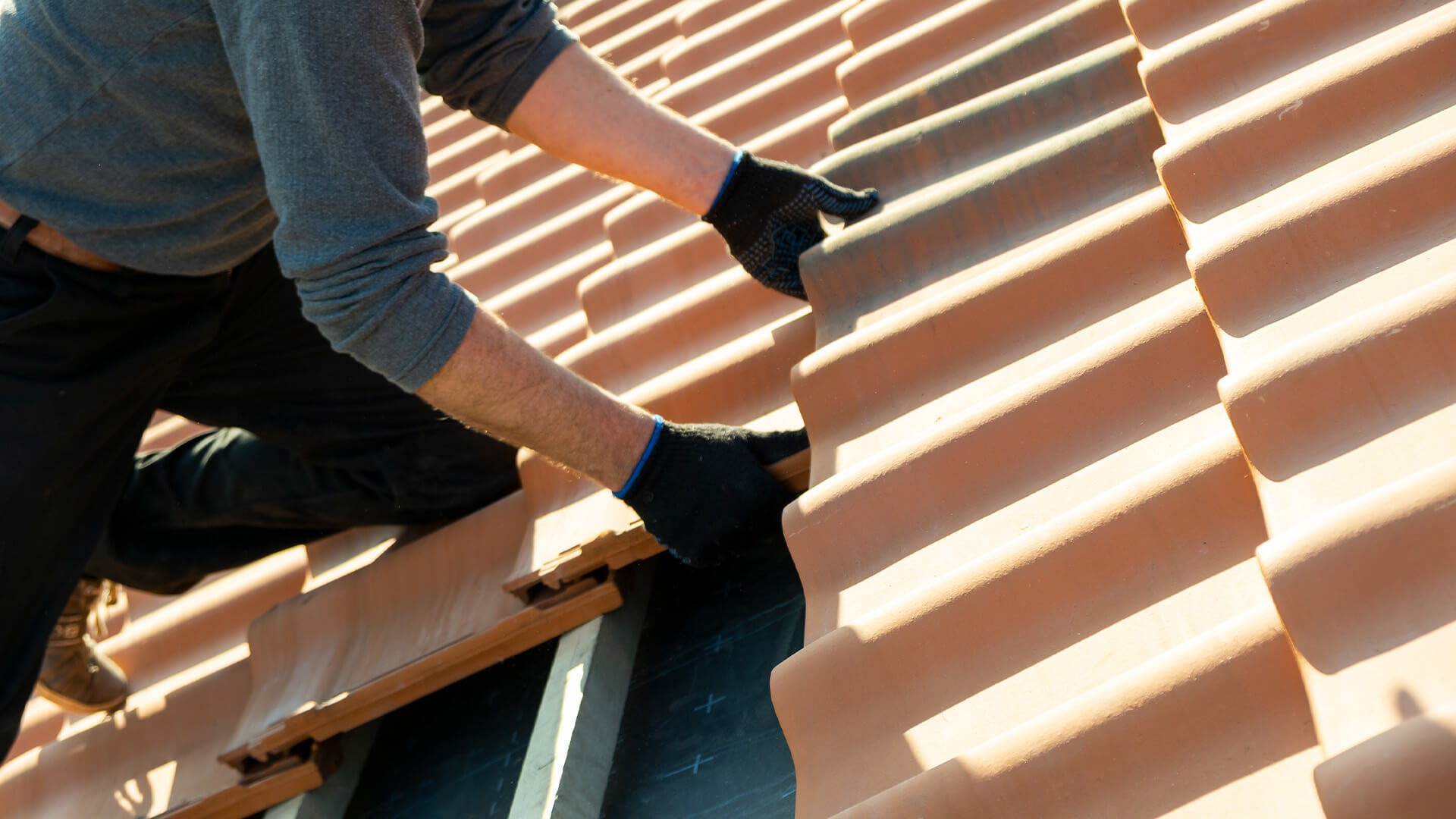 A roof is what protects you, your family, and the entire foundation of your house. However, it is often overlooked by homeowners. Over time, your roof can get shabby and impaired, weakening the house structure, so you have to maintain it as actively as you maintain other parts of the house. If the damage is extensive, your roof may give in. In this article, we have listed some indicators that can help you gauge the state of your roof.
Water Damage
Often, water damage is dismissed as a minor issue. We simply assume that the humidity, rain, or changes in the weather are the reason behind those wet patches. While the water patches on your floor or roof could be harmless, water seeping into the top could lead to cracks or, in some cases, mould if the moisture isn't controlled. Droopy patches of the roof also signal excess water damage. A small test to check the impairment could be lightly treading on the roof to see if it feels spongy. In such a case, get your roof inspected for water damage. Delaying repairs can worsen the damage and make it more expensive.
Light Is Shining Through
Rays of light shining through the roof means your roof has become old and worn-out. There could also be holes and cracks in the ceiling. For safety purposes, you should turn on the lights on the top floor of your house now and then to keep a lookout for how secure the roof is. The number of cracks and the transparency of the roof will tell you if you need a few repairs or have to replace the entire roof.
The Roof Is Old
If the roof in your house is nearing or exceeding the expected life, it's better to call for a detailed inspection of the home. For instance, clay or concrete can last 50 to 100 years, asphalt shingles for 20 to 40 years, and metal for 40 to 80 years. Multiple online guides can help you determine the average life of your roof's materials. A roof replacement is in order if your roof is old, and doing it fast, before extensive damage occurs, is the safer and more economical route.
Any Sign of External Damage
You must actively keep an eye on the physical condition of your roof. This also includes looking out for small changes, such as curling shingles, missing shingles, or any explicitly worn part patches. A metal, rubber, or concrete roof will get cracks, dents, or thin out over time. When examining your roof, closely inspect the parts of the roof more prone to damage. The slopes and valleys of your roof are especially vulnerable as they face the weather heads-on.
Unstable Roof Tiles
When maintaining your roof, do a small check of walking or feeling the tiles in the roof. If any feel loose or you spot some missing tiles, it's a clear indicator that the roof needs urgent replacement. A weak roof may collapse anytime without significant warning, so be sure to get it done as soon as possible.
Greenery or Mould on the Roof
Greenery does not necessarily need to be a flashing warning sign. The growth of vegetation on the roof may just mean that it requires a thorough clean-up. Continuous plant growth could damage the roof material and invite insects that could crawl through nooks and crannies of the roof. Many companies can clean your ceiling for you. Alternatively, if you are on a budget, just grab a ladder and some cleaning equipment to do the job yourself.
A Leaking House
Unexplained puddles of water in your house, specifically the attic, point towards a leaking roof. This can be confirmed by wet circular patches in the wall or vaulting accompanied by faint dripping noises. Such leaks result from broken tiles or damaged seals under your chimney's flashing.
Endnote
Roof repair is a part of house maintenance that you must conduct every few years. You could use this as an opportunity to change up the style of your house for a different aesthetic. Locally, you can search for a good Wilmington roofing company to fix such issues. If you see any of these signs in your house, make a quick call to your contractor.