Posted on 31st May 2022
6 Ways To Make Your New Build Look Great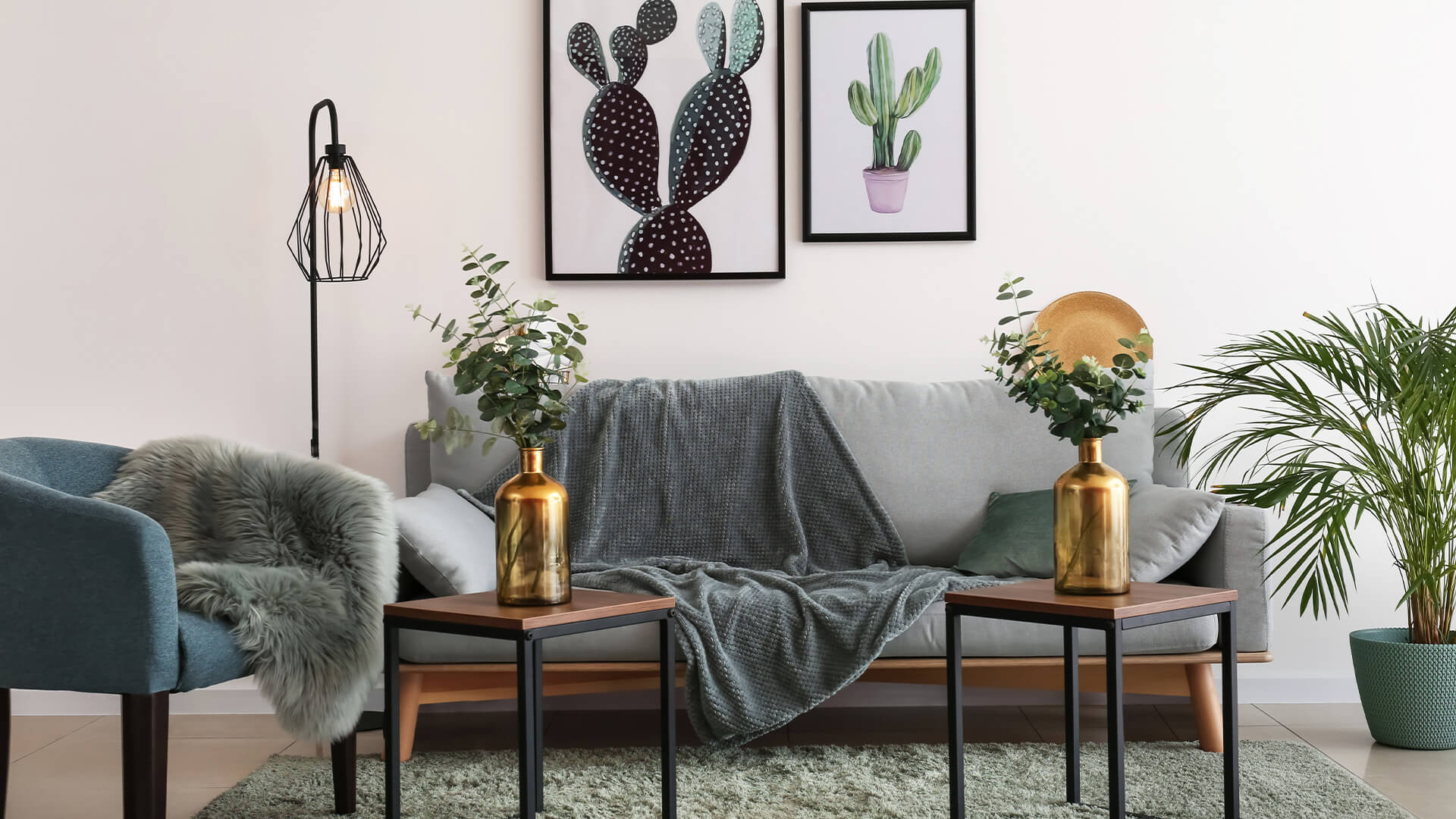 Buying a newly built property is an exciting step. It brings a great start and a new environment that is ready to take on new memories. Apart from the new and empty environment, you hold the keys to a decorated, beautiful space but still leave room for you to make your adjustments.
A few things will begin to show as soon as you are settled in. You will start seeing like you need a new set of furniture, as the one available does not seem to fit into the new space. The décor may also look a bit dull for you, and ideas are already running in your head on how you can make your space more enticing.
Below are a few excellent ideas to give your home a spectacular feel and look.
1. Invest in quality curtains
Nothing feels good like a pair of bright-coloured curtains in a new space. Curtains will make your living room feel luxurious, but it also lifts the atmosphere of the room and gives you the pleasure of wanting to open them wide every morning.
2. Personalise your bathroom
A bathroom should be your home's sanctuary, and as such, it should be unique with an added personalized feel. If you do not feel strained by your budget, you can invest in a private shower, a new shower curtain, and a good-looking bathroom mat. These additions will certainly give your bathroom a different look and feel, making shower time divine.
3. Furnish with colour and texture
If you get into your new home and feel like the colour is not welcoming enough, you can always incorporate a few changes to give life to the space. Colour does not necessarily mean painting your space all over again. Instead, you can add a little personality to your scheme without using a paintbrush. You can add mats, cushions, bedspreads, and throw pillows with exciting colours.
4. Include timber windows
While timber windows feel a little old-school and traditional, they are an excellent way to give uniqueness to your home. They have a unique and aesthetic feel and offer a traditional look that many homes do not have. During winter, the timber windows are excellent in keeping the cold outside, and they are also highly resistant to condensation.
Like many homes, you can guarantee that your ceiling is nothing different from the usual plain white even after moving into your new space. If you would like to add a little detail to your ceiling. You can do this; invest in pendant lights and let them hang gloriously from your ceiling.
Additionally, you can draw your preferred ceiling design using a pencil and use a different colour to paint on the drawn design—a little more life and glory into your space.
5. Change a door
When moving into a new space, you have all the freedom to make the space as comfortable as you would want it to be. This is unless you are renting out the new space. As a homeowner, all you want is some comfort and a unique feel, including changing your doors. You are perhaps not impressed by the current doors.
Swapping a door means you are looking into moving from an apparent standard design into a unique style that suits your needs and meets your preferences. If your current doors, those on the hallways and different rooms, are dark-coloured, you can swap them with different ones made of glass.
Again, if the space feels like it has so many doors, you can get rid of some doors that you feel are unnecessary to have and free up your space a little.
6. Colour block your space
This is the newest way to make your home look ideal. When getting into your new space, you will realize that everything will be served in one colour: the ceilings, the walls, and even your floors. In addition to this, you may find that your new doors and windows are plain coloured, with nothing to add appeal.
That is not the excitement you are looking to get in your new home. You can use different colours in the same room, not too bright and not too dull. Use different Colours that bring a 'matchy effect' to your décor.
While all these are great ways to give your home a great look and feel, you must consider a few things to achieve it.
Your budget
Most of these changes you wish to incorporate will require that you dig deeper into your pocket. Before making these changes, it is essential to plan prior so you can set aside enough resources for the changes.
Your space
Some changes you wish to make will require additional space. For example, if you want to add more furniture to your rooms, you must ensure the space is big enough not to look too squeezed and messy.
Time
Finally, it would be best if you had time on your hands to incorporate all these changes. Making these changes in a hurry will not bring the excellent results you are looking to get. Take your time, plan prior, and then begin to incorporate.
Conclusion
Making your home look ideal is not always a difficult task. All you need is to know what you want, plan prior and begin to execute. Your home will get the uniqueness you are looking for with proper planning and prior preparation.