Posted on 21st September 2021
6 Ways to Elevate Your Space with Design and Décor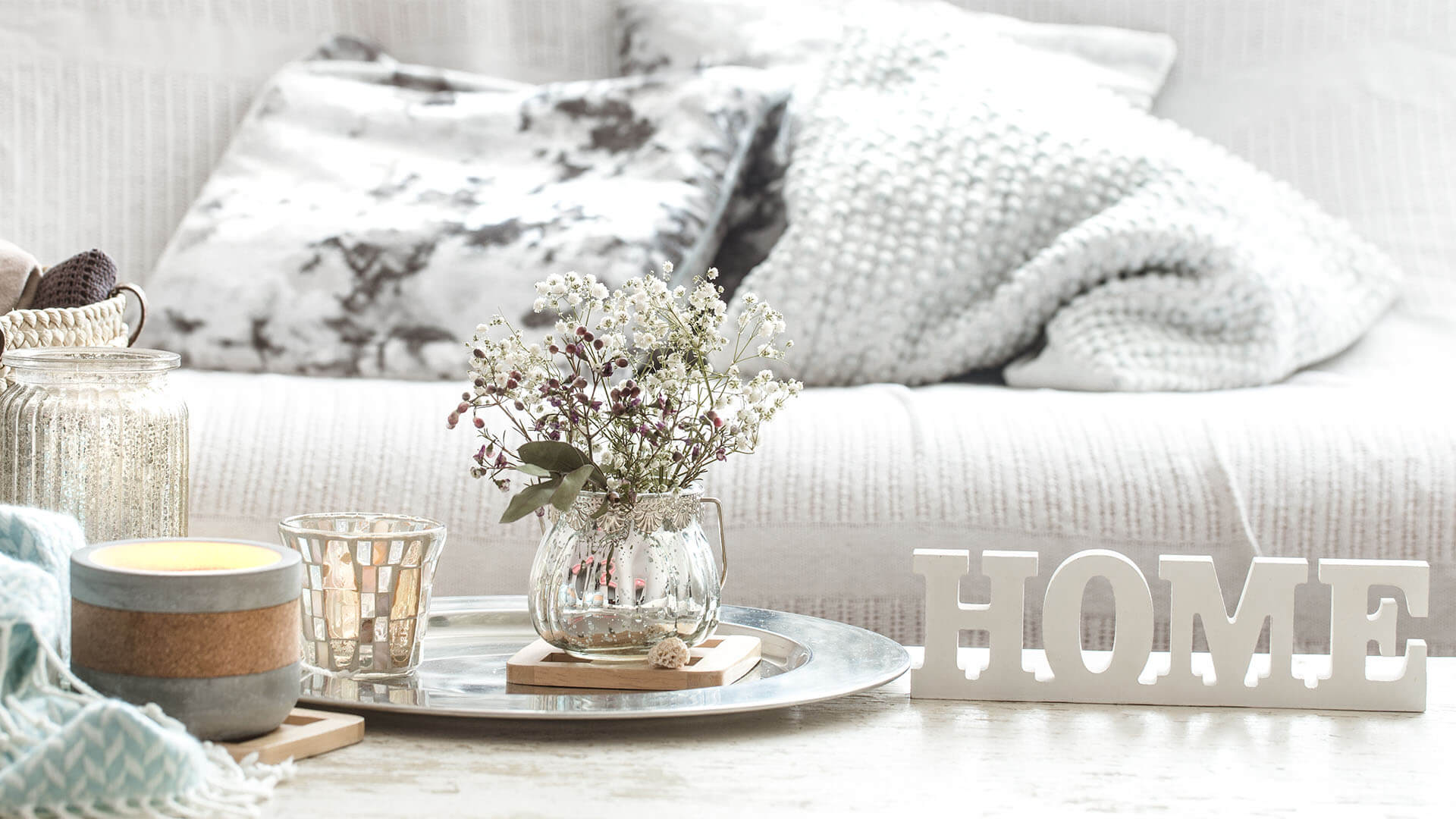 The space where you live is about so much more than the aesthetic of it all — even though that is a large part of it. It's also about how you feel in your home and the mood you want to create for yourself. All of those things work together to create a space where you feel comfortable, happy and ready to thrive as your best self. If you're on the hunt for ways to embody this in your space, you're in luck, because there are so many possibilities to explore. Here are just a few tips you can use to elevate your space.
1.  Use Natural Light
While this tip might not even involve getting any new accessories for your space, it certainly involves a bit of design and style. Natural light has the power to uplift a space and bring it into the day — both literally and figuratively. If you have dark curtains or tend to close your windows during the day, why not open them up or get a sheer covering instead? It could really transform your space.
2.  Find a Color Scheme
Of course, nobody can tell you what your color scheme should look like, but simply having one in the first place, no matter what it is, can bring a bit of cohesion and personality to your space that's completely unique to you.
3.  Tasteful Asymmetry
Although it can be tempting to lay everything out in perfect symmetry when you're decorating and designing a space, there's so much nuance and personality to be found in going for tasteful asymmetry in certain details. Especially when it comes to fixtures like cabinets and storage, you can achieve a simple yet dynamic look by thinking a bit outside the box.
4.  Keep Comfort in Mind
Decor might feel like it's all about the look, but it's also about how things feel. A beautiful space will do you no good if you don't enjoy existing in it. Remember to go for comfortable furniture, interesting textures and warmth where you need it. It's all about balance.
5.  Update Your Fixtures
One of the easiest ways to elevate your space is to make the key swaps that you need to modernize a space. Whether you're considering your kitchen, your bathroom or any other area of your home, updating things like handles, faucets and showerheads can be a game-changer.
6.  Make Your Space Personal
Even the most elaborate, beautiful and intricately designed space might feel like it's missing something without a few personal touches from you! Whether your personal touch involves art pieces from your favorite artists, a favorite blanket your grandmother knit or a special hue on the walls that you love, make sure you leave room for you in all that decor!
Elevating Your Space
There are so many ways to make your space your own — from natural light all the way to the personal touches that bring your personality to life. The most important thing about your space is that you love it and feel comfortable. Do you have a favorite decor piece in your home?