Posted on 21st February 2023
6 Tips On How to Book Your Airbnb to Avoid a Bad Experience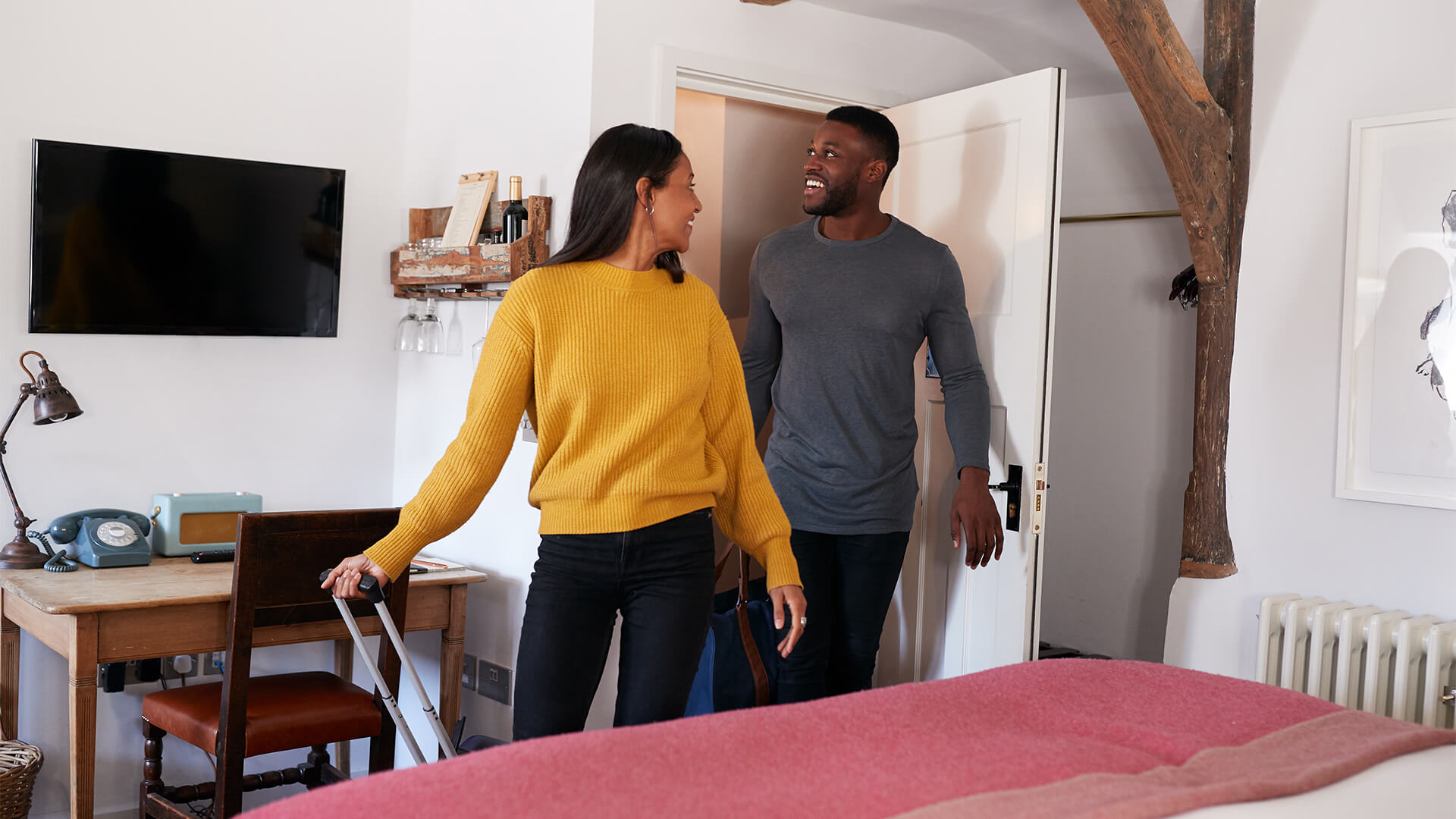 Health & Safety experts provide essential tips on what to look out for when booking Airbnb-style accommodation 
TikTok views at 22.7M for #airbnbproblems and 2.0M for #airbnbgonewrong
Six guests check into an Airbnb listing every second, and with approximately 250,000 listings in the UK alone1, the Airbnb-style market has quickly become one of the most popular options to accommodate travellers on their adventures. 
Whilst it is a wildly popular concept, it's also a largely unregulated industry for traveller safety, say experts at Phoenix Health & Safety. 
TikTok also reports there are 22.7M views for #airbnbproblems and 2.0M views for #airbnbgonewrong.
Nick Higginson, CEO of Phoenix Health & Safety says; "Airbnb hosts are not held to the same health & safety legislation as hotels and other places you might expect high standards, such as workplaces. Unfortunately, this means guests aren't always properly protected when staying at a property that is being rented out by hosts. 
"Whilst there are some individually enforced regulations for Airbnb's by local councils, the health & safety of properties is largely unmonitored as they do not require a QA (quality assurance) inspection audit like hotels do. For example, having a carbon monoxide detector isn't a legal requirement for hosts and although it is recommended, many hosts do not have them installed. 
"For guests booking their travel, we've provided a helpful list of things to look out for when booking your accommodation, including what to ask your host to ensure your stay is as safe as possible."
To help ease your worries, accredited NEBOSH health & safety expert, Nick, provides his 6 top things to consider before booking your accommodation. 
1. Make sure you have clear images of the property's exterior 
When you are flicking through property images, be sure to only book places that have a clear view of the property exterior, and not just the interior. 
Nick comments: "If you like the look of a property but it doesn't have any images of the exterior, make sure you ask for them from the host. If they aren't able to provide you with any, it can be a red flag and it would be wise to avoid booking with them."
2. Avoid listings that have heavily edited images 
It's fine to tweak the brightness from time to time on a picture, but when images have been heavily photoshopped, they can easily represent a room that simply doesn't exist. 
Nick says: "If you come across a listing which looks like it may have had some editing applied but you are keen to still book, be sure to ask the host if they can provide any unedited images first. Travellers have been known to report concealed cracks in walls, holes in the floor or other damages around the property which can make for an unsafe stay."
3. Consider if there are security cameras on the property
Security cameras on the exterior of the property are a huge indicator that the host has considerate safety practices in place. 
Nick comments: "Airbnb hosts can list if they have a security camera on the property in the 'home safety' section of the description or alternatively it will appear under 'not included'. There are currently many issues being aired around hidden internal cameras on properties too, which can be harder to detect. There's not too much that can be done in the booking process, so when you arrive ensure you scope out the property and try following these handy tips." 
4. Check if the property listing has carbon monoxide alarms & smoke alarms
Although it is not a legal requirement to have carbon monoxide detectors (CMD) in an Airbnb-style property, it is a legal requirement for hosts to provide a smoke alarm on each storey of a building and fire extinguishers should also be present. Be sure to check this is listed in the amenities section of the description.
Nick advises: "Carbon monoxide builds up in a property due to the burning of fuels. Properties that have traditional fireplaces or a wood-burning stove are at a higher risk of causing carbon monoxide poisoning and without detectors, it is a silent killer as it has no smell. Check that the listing shares whether or not it has fire alarms and CMD alarms – if not, it's strongly advised to avoid so you aren't putting yourself at any unnecessary risk." 
5. Are they gas and electric safe? 
Electrical safety is paramount for guests, especially those with children. Since Airbnb does not check if a host has had gas and electrical safety checks, the responsibility falls on the guest.
Nick advises: "For those booking with children or for longer-term stays, ask your host if they can send you a picture of certification for gas and electrical checks within the last two years. It might seem overly cautious, but since there are no official persons to check the safety of the building, you need to ensure it is safe for your use and for children to play around in. There should also be safety checks on any appliances supplied, such as cookers and kettles." 
6. Your rights if a listing has been falsely advertised
Nick comments: "If you have booked somewhere that was falsely described, you may be entitled to a full refund with the platform provider. Make sure to take pictures of the accommodation and any health and safety risks or hazards that can make it easier for the customer service team to appropriately sanction the host."
 "Over the coming years, we predict more processes and legislations will come into place to protect guests staying in Airbnb-style accommodation to ensure that a similar health & safety standard is upheld to that of which you would expect in a registered hotel or hospitality accommodation," 
"Whilst landlords/hosts are expected to create a safe environment with reliable reviews, it is a relatively untouched market for legislation. Hosts may consider health and safety training to ensure they are fully equipped," says Nick.