Posted on 3rd March 2022
6 Sustainable Ways to Get Rid of Old Furniture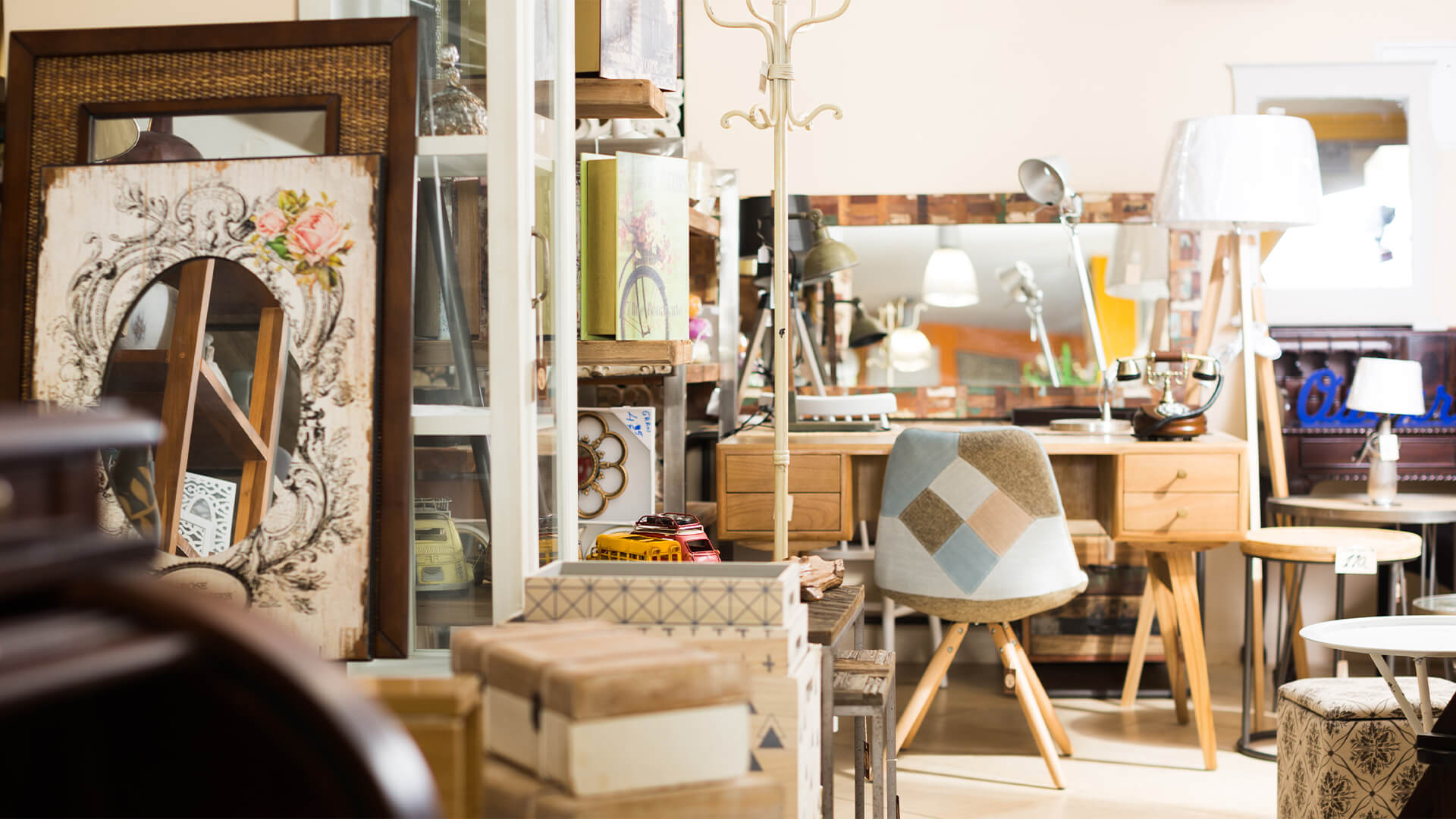 Furniture items are essential because they complete the whole look and design of homes. Aside from their aesthetic value, they also provide functionality and comfort for the space. The common types of furniture you're likely to find in homes include sofas, tables, workbenches, lounges, chairs, and beds.   
Today your furniture might look new or good. However, after a few years, their design may look outdated or worn from all the use. You may also outgrow them and need better furniture for new spaces.
Whatever the reason, what should you do with the old furniture? The solution to that is to dispose of them. It's a good idea to dispose of your furniture correctly to ensure they're not injuring anyone or polluting the environment.   
To start with, here are sustainable ways to dispose of your old furniture. 
1. Donate Them to Charitable Organizations
Used furniture might no longer be helpful to you, but it can add a lot of value to others. Donating them is be a great idea.
Donating is the practice of giving out your used furniture to charitable organizations. These are non-profit organizations like churches, mosques, hospitals, schools, orphanages, seniors' institutions, etc. However, you must ensure your furniture are in good condition for donation.  
Before you take your furniture to any organization, ask about what they need and whether they are willing to take what you have.
If you don't have time to take your items to charitable organizations, you can consider finding furniture donation pickup services. They collect the furniture from your home and deliver them to your preferred organization for free. Although this method doesn't generate any income, it allows you to save on transportation costs. Make sure you identify a reliable service provider.  
2. Distribute Them to Friends and Relatives
Before you consider taking your old furniture to the landfill, see whether there's a family member or a friend who might use them. Take pictures of your items and send them to your social connections or groups. You'll be surprised to find that most of your friends and family members will want to possess your used furniture. 

3. Sell Your Old Furniture
If you don't want to give your used furniture for free, you can sell them and earn an income. 
There are many ways to sell your old furniture. For instance, you can sell them to second-hand items shops near you. You can also advertise your old items on your social media accounts and other online platforms. 
Clean up your items prior to selling them. Take clear pictures of your items and post them online. Type up honest, accurate descriptions and price your furniture right to ensure a quick sale. This way, you can dispose of your furniture in no time.

4. Consider Recycling
Another sustainable way to deal with your old furniture is to recycle them. You can give new life to your old furniture by giving them a new purpose in your home. Old bookshelves can be a rack for your beloved succulents. A fresh coat of waterproof paint can make your old chairs and tables useful in another room or as outdoor seating for your garden.
You can even disassemble your wooden furniture and turn them into tiny houses for your pets.
Recycling old furniture can be labor-intensive and costly, especially when you don't have enough knowledge and machines. Avoid this hassle by hiring recycling experts. They'll use their skills and machines to make new things with your used furniture.  
5. Exchange Your Old Furniture With New Ones
Do you want to dispose of your old furniture but don't have money to purchase new ones? If yes, you can consider exchanging them for new ones.  
There are several shops providing furniture exchange services. However, if you want to acquire an item of similar value to your old furniture, you might be required to add some cash. That's why this method is also known as a trade-in.  
6. Hire Waste Management Service Providers
When you're not willing to sell your old furniture and no one is willing to take them for free, you can consider working with waste management agencies. These are companies whose work is to collect and dispose of old items from homes and offices. And because they're environmentally conscious, they can dispose of your used items more sustainably. 

Takeaway
Sometimes disposing of your old furniture can be an overwhelming task. This is true, especially if you don't know what you can do with your used items. You can utilize one or all of the above methods when disposing of your old furniture.