Posted on 20th December 2021
6 Home Improvement Ideas for the New Year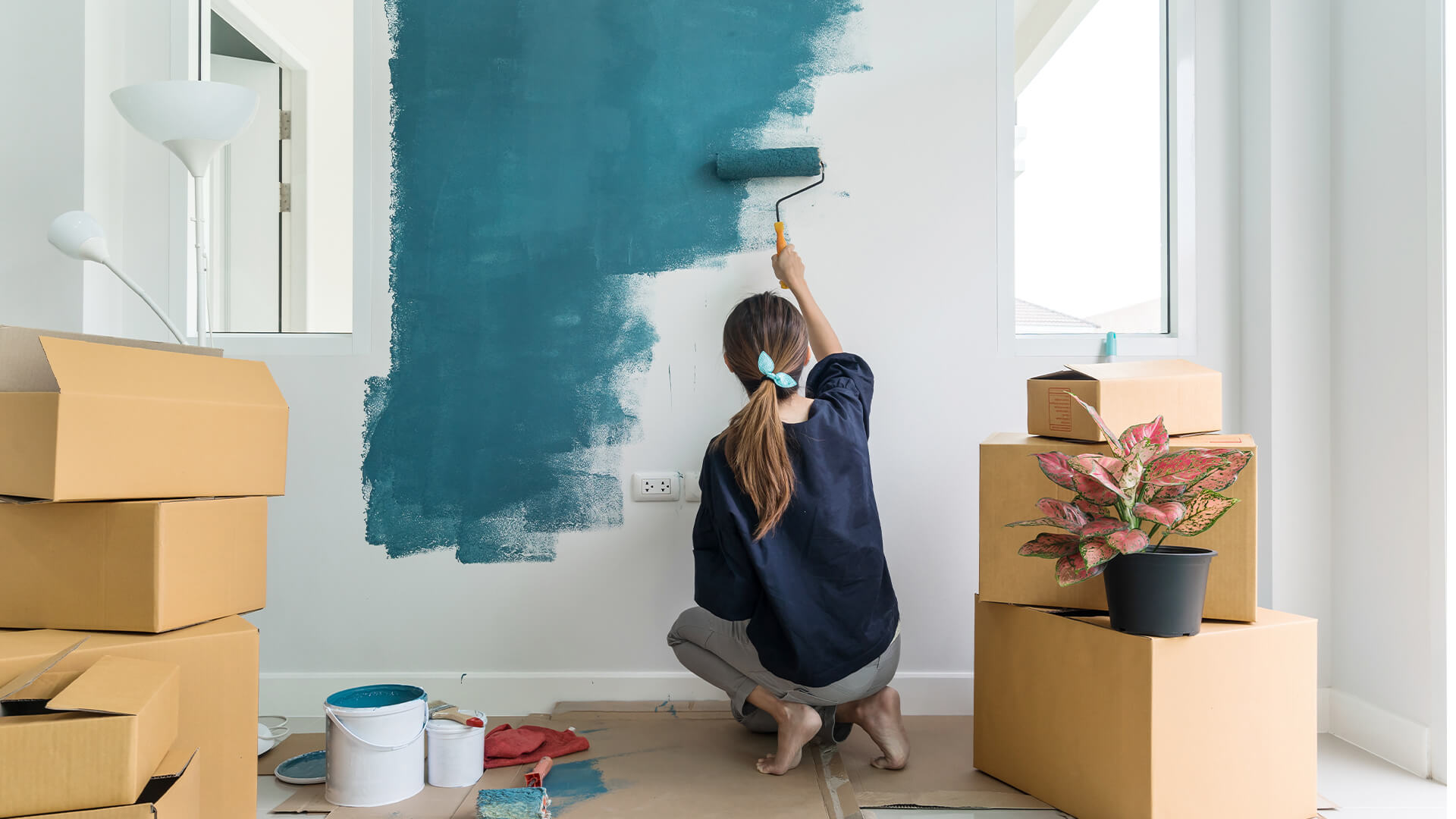 Our homes are the places where we spend most of our time. It is our comfort zone where we feel safe, relaxed, and at peace with ourselves. As such, it is a place we should invest in and always keep in the best condition possible. 
It has been said that the appearance of one's home is the reflection of one's inner state – the more comfortable and tidy your home, the more you are comfortable and happy you feel inside. Nevertheless, what we can say for sure is that an organized and fresh home leaves nobody without a cheerful smile. 
In this way, if your home has been waiting for repairs too long, now is certainly the time to make some changes for the incoming New Year. Indeed, New Year can be a great reason to refresh your home and add more colors.
To that end, make sure you check out these 6 awesome home improvement ideas that will give your home a completely new look and make you keep wondering why you hadn't done them long before.
1. Floor upgrade
Floors make a great impact on the overall impression of your house interior. Upgrading the floor in your home can add a sense of warmth and comfort to your house in general. What is more, it will also be much easier to clean and give it a shine that will make your home glisten, one the one hand, and on the other hand, it will liven up your rooms and make them look luxurious.
It may also be insightful to check the newest flooring trends so that you can catch up with the latest trends in home interior design. From the retro checkered floor for your kitchen and bathroom to the classic hardwood, and finally, to geometrical floors, you can certainly transform your house by putting this single element into practice.
2. Kitchen update
Updating your kitchen will not only give it a new shine, but it will also make the whole kitchen space more functional and easy to use. For example, you can give your cabinets a new face by changing the knobs or adding some extensions to them.
Did you know that you can transform your home all by yourself? For instance, first, make sure you get the best jig for cabinets and you will be able to do so many cool things not only in your kitchen but in almost any part of your home in a cost-effective way. Moreover, you can also be creative and thus add more style to your interior without waiting for anyone to do it for you.
In the same light, you can also save a lot of money by fixing the door and cabinet handles and knobs by yourself! Instead of wasting your time waiting for others to come and fix them at a high price, now you can do it all by yourself by getting an awesome jig for the cabinets in your house. Make sure you don't miss this opportunity to be both creative and economical!
3. Bathroom update
Updating some of the elements of your bathroom can help make it more peaceful and relaxing. Make sure you check the condition of the most frequently used elements and make corrections accordingly. 
On the other hand, you may also consider the idea of adding a few candles to it as it will give it a warmer sense and make your bathing more comfortable and relaxing. What is more, you can add a plant to it as it will make it look more modern and break the same pattern of tiles and bathroom elements.
4. Light upgrade
Upgrading the lighting system in your house can transform your whole home to an extent that you won't be able to believe it. Moreover, it is also one of the cheapest investments in your home, that will make big changes. Even adding some additional lamps or bulbs will give your home a completely new dimension and make it luxurious.
By the same token, did you know there are so many different ways of illuminating your house at an extremely low cost? For instance, you can find so many creative DIY ideas that you yourself can put into practice. The biggest advantage is that they are both cheap and cool! From buying a self-adhesive luminous track to intricate DIY chandeliers, you can give your home absolutely new face!


5. Happy colors
Painting can also be one of the cheapest, but extremely important, investments on the list. This is because colors add a kind of identity to your home. They can have a very powerful impact on the whole image of the house and its inhabitants, so make sure you make a perfect balance in terms of color.
For instance, you can paint the walls in a color that matches the furniture, or vice versa, you can add up some decorations in your room so that they match with the color of your walls. In short, think of the ways you can use the color patterns in your home and strike such a balance that will amaze your guests and make you feel more comfortable and happy.
6. Open Spaces
It might also be insightful to consider the ways of adding up some new space to your home. Likewise, think of the places in your home that don't serve their purpose well, and try to make some rearrangements that will refresh your home space.
New Year is a completely new, blank page in our lives. Make sure you give your home a new face and also create new positive habits so that you can enter the new year relaxed and with so many new goals to accomplish. Good luck!