Posted on 7th January 2022
6 Good Ways To Deal With Waste While Building A House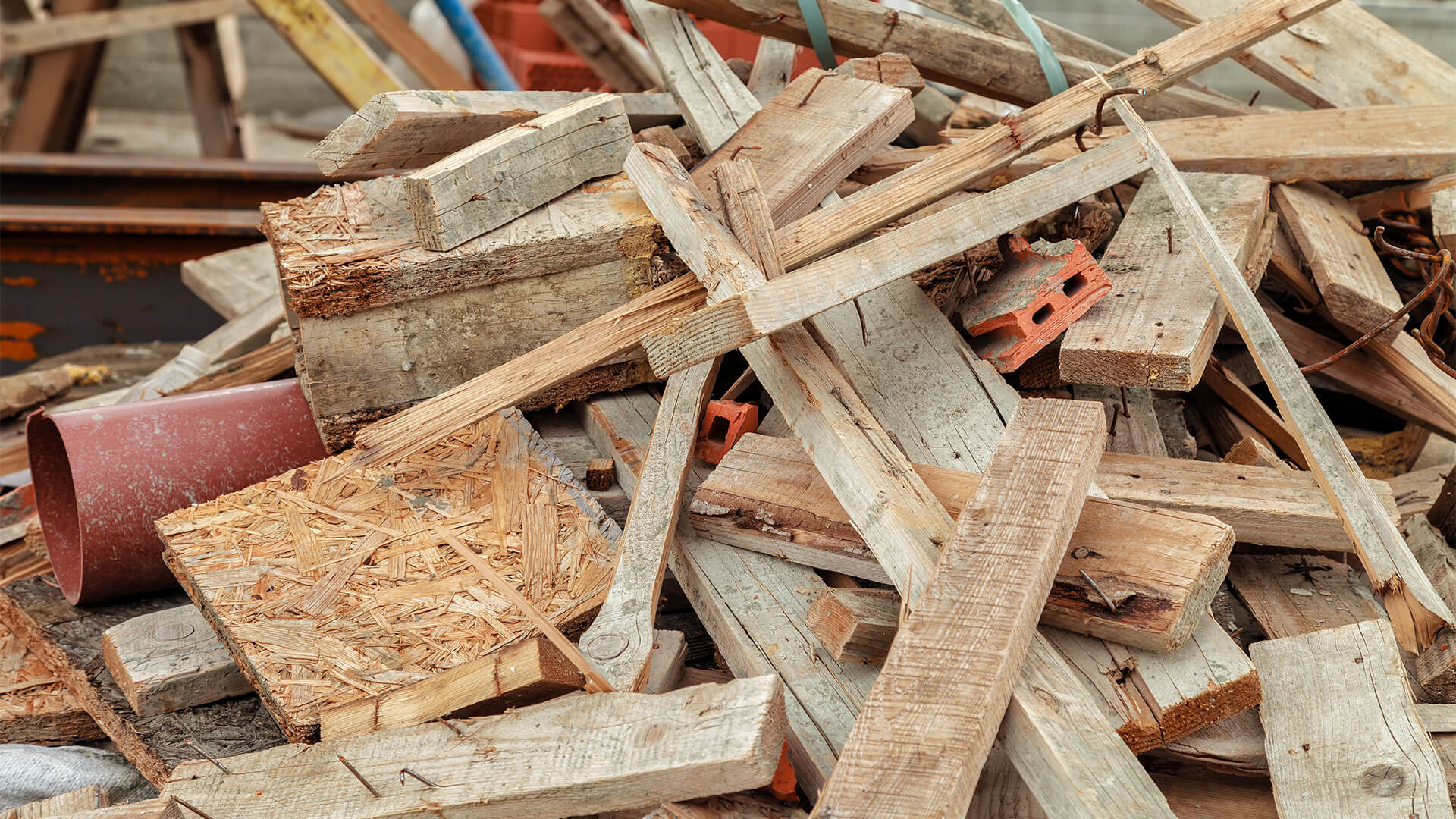 Dealing properly with waste can be very difficult nowadays. Many people, unfortunately, just dump their waste near a stream, or next to a dumpster thinking that they have done what it takes. Here we will try to give some options for those who want to dispose of their construction waste properly. 
1. Hire a Skip Bin
When you have to put all of that material into a container, it is one of the easiest ways to dispose of rubbish. You only need to collect some buddies and roll up your sleeves, and you must first obtain a container into which you will deposit all of your rubbish. If you live in Australia, skip hire in Ballarat is available, which means that you can look for a variety of skip bins. All skips are built to resist heavy use and inclement weather. Various types of waste are allowed. However, you must not fill them with dangerous substances. Leaving rubbish on a construction site or in your yard might put your children and pets at risk. For example, nails and metal fragments that are strewn across a scene may appeal to a toddler. If they come into contact with it, children will suffer from injuries and other health problems. Skips allow you to collect all of your rubbish in one place, keeping it organized and safe.
2. Try to Reuse Some of the Material
Deconstructing unused materials and construction debris so you can reuse or send their components on for reuse is another practical strategy to lessen your ecological effect by avoiding waste. For example, if you're dismantling a building to make room for a new one, you might be able to pull apart some of the structures rather than completely demolish them. The materials can then be used in the new building. In certain cases, you may be able to completely avoid disassembly by integrating the current structure into the new build, resulting in even less waste. Also, if there are nails that can be reused in the wood, try to take them out and put them somewhere for reuse. Buildings with high resale value materials are also good candidates for deconstruction and material reuse. Hardwood flooring, architectural moldings, multi-paned windows, elegant doors, and one-of-a-kind electrical or plumbing fittings are examples of this.
3. Identify What You Can Recycle
Correctly identifying the recyclable materials you use in your building operations, as well as the construction waste recycling techniques available to you, is an important step in proper waste management. There are many things that you can recycle out of your waste. The most obvious things are the metals, everything from steel to copper. Also, you can recycle wood, you can put the wasted wood into a wood chipper and then use the shredded wood as mulch for your garden. 
4. Drop off the Waste at the Landfill
Taking care of your remodeling garbage yourself will be more convenient. If you don't have a truck, see if any of your friends have a car that would match your demands and ask them to lend it to you. If you have some items that cannot be recycled or reused, you'll have to take those things to a dump or landfill to get rid of them. Because there are various stations for different things, it could be a good idea to divide all of your items. The majority of locations have designated areas for large and bulky waste, as well as any other type of material. Inquire about other people's garbage disposal methods and how you may properly dispose of your own.
5. Donate Your Things
Another option for garbage disposal is to provide these things to a neighbor or just donate items that may still be used. You may get rid of your unused remodeling materials for free and in an environmentally beneficial manner by donating them. You might ask friends and relatives if they would accept your old goods instead of tossing them away if you believe upcycling is too much labor. It may have been your intention to simply throw away building materials after tearing them out of your house or to leave them on the street in the hopes that the local garbage service would remove them for you, but perhaps the better and kinder option would be to ask your neighbors and friends if they need something so that you can give those things to them.
6. Contact the Specialists
The good news is that you may have your remodeling rubbish picked up by your local garbage collection service. All you have to do is tell them what kind of goods you're getting rid of, how much trash you have, and where you want it picked up. This sort of service is usually affordable, and the price is determined by the amount of your remodeling trash.
Renovation waste removal does not have to be a time-consuming and labor-intensive process. Just keep in mind to do your homework and pick the most efficient, cost-effective, and handy solution for you.