Posted on 3rd October 2022
5 Tips to Create and Design Space for Your Bike in the Garage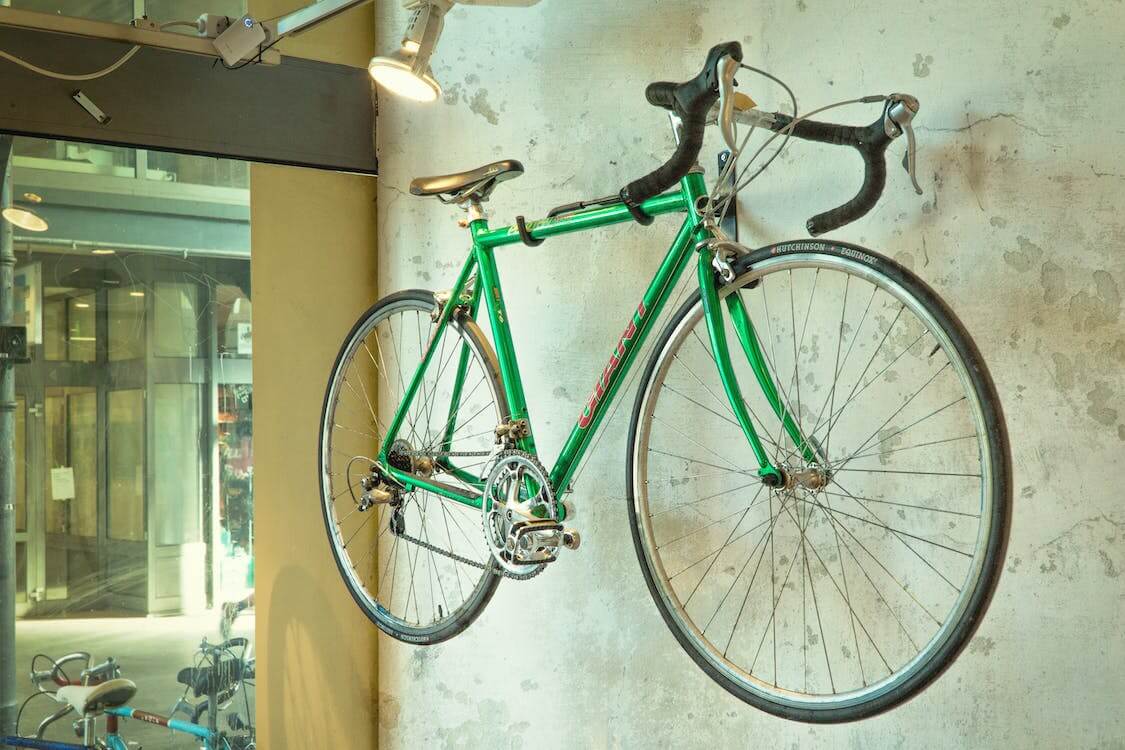 If your family loves cycling, that means that there are more than two bikes in the house, and while they do not take up much space out in the parking lot, they do occupy quite an ample space in your garage, considering there are other things to be stored, such as cars, garden equipment, and even sports gear. You need to create a parking space for your bike above the ground and free up the space for cars and motorcycles that cannot be hiked up.
Factors to Consider When Setting Up Biking Storage
If you're having issues storing your bike in the garage, you can either get a more compact bike or create more space in your garage. In case you are looking for a more compact e-bike or just looking for a new ride, check these out.
In any case, you should try to make your garage more spacious and consider these factors when setting up a parking spot for your bike.
SpaceHow much space do you have, and how much space do you need for your bike and bike gear? Most garages have a high ceiling, meaning you can utilize the walls and ceiling by installing hooks, shelves, or lift systems.
CompatibilityBefore choosing your storage method, you must consider its compatibility with the other garage items. Many people opt for lifts, hooks, shelves, or hooks.
SecurityAlthough your bike is locked up in the garage, it wouldn't hurt to add an extra layer of security by locking them up. If your storage rack does not have a locking system, you can purchase a heavy-duty chain and fit it onto a stud on the wall so that whenever you hang your bike, you can thread it through and lock it.
CostWhen shopping for bike storage, it's always good to have a figure in mind. This will ensure that you don't go above your budget, and the shop assistant can help you get storage options fit for your budget.
5 Bike Storage Hacks
Remodeling your garage will be nothing like remodeling your kitchen. So you need to bear in mind these bike storage hacks when remodeling your garage.
Biking ShelfThis is the easiest and most affordable as you just need to mount racks on the walls and customize them to fit your bike. You can buy the pipes from the store and a small wood shelf to keep your bike stable and from knocking on the wall.
The rack should extend about 11 inches from the wall to give the handlebars space, and the cradles should be 12-inches apart to hold the bike frame. You can add a little cushion on the racks to protect your bike's frame.
Vertical StorageThis is the ideal storage method if you have many bikes and your garage has a high ceiling. You will have to purchase several space saver single bike racks. They are installed vertically, thus allowing you to hang your bike vertically and off the floor. If you have many bikes, you can use the ones that can store up to 8 bikes.
Wall RackThis is another bike storage method you can use. The best part is if your garage has a high ceiling, you can install two wall racks, one at the top and another at the bottom but ensure that the distance between the two is enough to fit a bike.
Motorized Bike LiftThis is an upgraded method of hanging your bikes. Instead of the pulley system, this method uses a lift to mount the bikes high up on the ceiling. The motorized bike lift is installed on your ceiling, thus freeing up your floor and wall space.
Pallet ParkingUse pallet parking if you have sufficient space and need your garage to be more organized. It's best suited for outdoor parking, but you can also use it in your garage. It holds your bike in a standing position, thus protecting it from getting scratches. Most of them have between 1 to 5 racks, so you should get the best one for you depending on the number of bikes you have.
Final Thoughts
Having a well-organized garage ensures minimal accidents and prevents your bikes and cars from getting unwarranted scratches. You can very easily make your garage spacious enough for your e-bike(s) if you can make use of your garage walls and ceiling by using a motorized bike lift, racks, and hooks to store your bike.