Posted on 23rd June 2021
5 Things You Should Know Before a Siding Replacement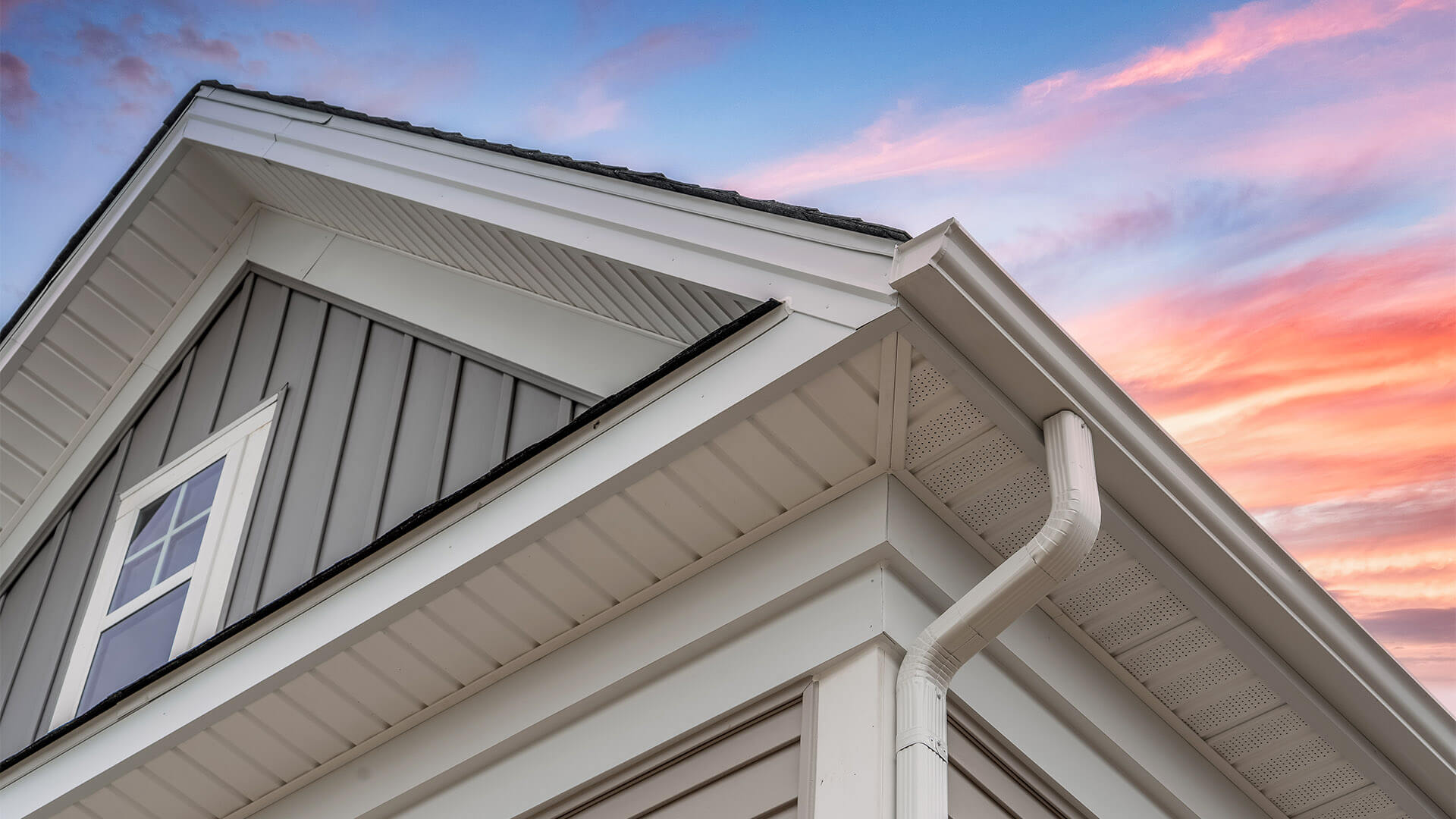 Your home plays a critical role in protecting you from the harsh elements. But, over the years, it'll eventually succumb to wear and tear, and would need repair or replacement. 
While a home can last for an average of 100 years, its various parts have an understandably shorter lifespan. One of the more important structural components of your home is the siding. Performing both aesthetic and functional purposes, a siding can instantly uplift the look of your property, while protecting your walls from damages.
As you'll likely get stuck with the same part for several years, it's important to choose the right siding material and color. In this article, learn more about the things to consider when getting a siding replacement.   
How Long Does A Siding Last?
Below are the different types of siding materials and their approximate lifespan:
Vinyl siding – 20 to 40 years
Fiber cement siding – 50 years or more
Steel siding – Same as fiber cement
Stone veneer siding – 20 to 75 years
Wood siding – 50 years or more
Ultimately, the siding's durability will depend on several factors, including the manner of installation, proper maintenance, how exposed it is to the harsh elements, and proper care.
5 Signs It's Time to Replace Your Current Siding
A siding that's past its lifespan will show physical problems that include any of the following:
Deformities 
Physical deformities in your siding, such as warping and bulging, are likely caused by water finding its way into your exterior walls. This is a serious issue, being that water can enter your walls and cause potential structural damage if left unaddressed.
If you live in Arlington, Virginia, you may search for siding replacement Arlington on the internet to give you a list of professionals who can help you fix the damage and avoid it from getting worse.   
Cracks
A cracked siding is an open invitation for moisture, molds, and other things you don't want to enter your home, like pests. Like a warped siding, this problem can also lead to water damage and could weaken your home's foundations.
Fading or Discoloration
Fading and discoloration aren't mere aesthetic issues as these can be signs of moisture damage. You can confirm moisture damage if your interior shows signs of mildew, mold, and a peeling paint.  Mold and mildew formation can negatively impact health, too. So, a professional siding provider should be contacted for replacement. This time, however, you may want to use another siding material or go for mixed siding materials, such as stone veneer and fiber cement.
A Melted Siding
Besides fading, one thing to look at when you've got vinyl siding is its sensitivity to intense heat. A melted vinyl siding happens if the material gets exposed to heat for long periods. Like the rest of the problems discussed earlier, a melted siding can later cause serious structural and health issues.
Surging Energy Bills
If your power bill has been on the rise for unexplained reasons, your siding may be partly to blame. When your siding gets damaged, it loses its capacity to protect your home from the weather. As a result, your heating, ventilation, and air conditioning (HVAC) system needs to work doubly hard to keep you cool during summer and help you stay warm during the winter months.
How To Check Your Siding
You should know how to check for possible damage yourself. Take a screwdriver with you and poke in between the problem areas. Check the firmness of the layer under the siding. If you feel that it's getting soft or begins to rot, it's time for a siding replacement.  
Tips in Choosing the Right Siding Materials
When painted with visually appealing colors, a nice-looking siding adds to your home's curb appeal. Choosing the right colors and materials can help increase the value of your home, while promoting energy efficiency and protection.
Here are some tips to help you avoid buyer's regret down the road:
Check the siding types in your neighborhood. Choosing a different one may put your property values lower than the rest.
Ask professionals for the best materials according to your location. In some places, a stone veneer may work better than wood siding because of frequent pest infestation. In the same manner, steel siding is better in drier climates.
For maintenance aftercare activities, wood requires the most attention, while vinyl siding, the least. Stone cement requires almost no upkeep, while fiber cement needs repainting, for the most part.
A homeowner should know that a siding replacement requires a significant amount of money. But it can be a worthwhile investment as it helps increase your home's resale value.
How To Choose The Right Siding Colour
You may think of color choice as a purely cosmetic decision, but there could be some functional issues to consider.
A siding painted with a lighter shade can deflect colors better than darker ones. Hence, it could help your home's energy efficiency.
Consider your home's color palette. Make sure it goes with the color of your windows and doors, for instance.
Your siding may need to be repainted, so consider choosing a color that's not too hard to find.
Final Thoughts
A well-installed siding that's made from the right materials provides both protective and aesthetic functions. Without proper upkeep, however, it can lead to potential structural and health issues. Hopefully, this article has provided you with enough information to come up with an informed decision about which type of siding to choose.