Posted on 1st April 2021
5 Reasons you Should Choose a Prefabricated Log Building Over a Bricks and Mortar Extension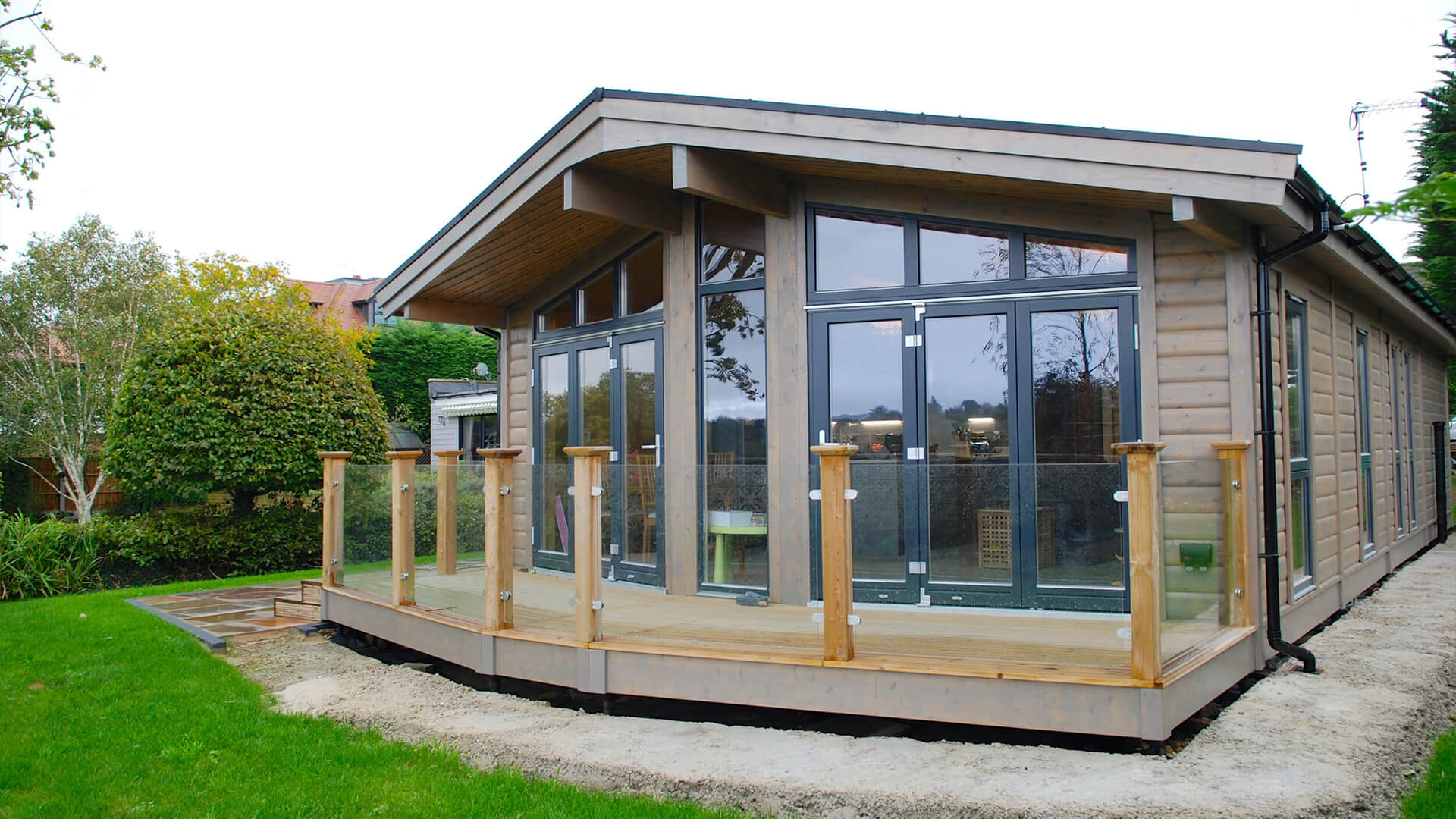 Space is something we've all come to look at rather differently over the last 12 months, leading many of us to wanting, well, more of it. At the end of 2020, Google Searches for 'house extension' reached a peak as homeowners sought ways to increase square footage in their existing homes.
From extensions to house a home office through to adding an annex for a family member, space has become a commodity we all desire, so what's the best way to get it?
For those who have been considering an extension within the boundary of their existing property, a prefabricated log home is becoming an increasingly popular way to gain extra space.
Prefabricated log buildings are manufactured off-site and delivered to the site in sections, components and modules. In this article, we look at five compelling reasons you should give a prefabricated log building serious consideration over a traditional bricks and mortar extension:
1. Quick and Easy Installation
Prefabricated log homes and annexes take significantly less time to build in comparison to bricks and mortar extensions, meaning log homes and annexes can be built in weeks rather than months. The prefabricated components which make up your log cabin are typically manufactured off-site in a factory before being transported to the chosen site. This allows for quick assembly and your log building will be erected quickly and cleanly with minimal disruption to your garden.
If there is restricted access to your garden, the prefabricated components can usually be carried down the side of the house or through a domestic doorway.
2. Energy Efficiency
Log buildings themselves are very energy efficient thanks to their high level of natural insulation. This saves on direct energy consumption and reduces your running costs.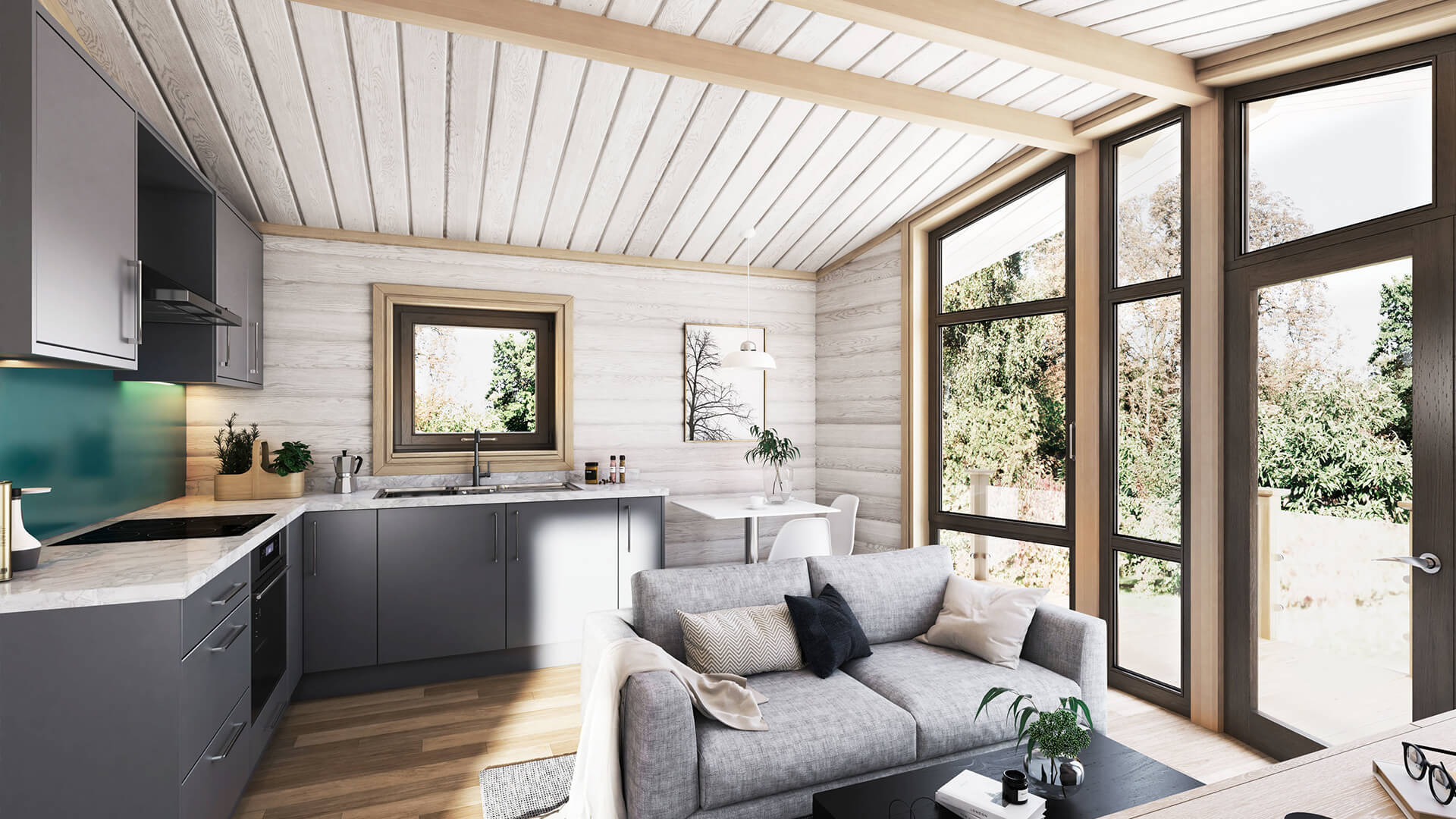 3. Simplified Planning Permission
Perhaps one of the most attractive features of a prefabricated log home is that in certain situations you might be able to avoid Planning Permission.

The requirement for Planning Permission depends very much on how and where you anticipate using your log building. Log homes, log annexes, and garden rooms are typically considered permitted development on your property, simplifying Planning Permission requirements for your prefab log building.

Due to the fact prefabricated log homes can be transported in parts, they come under the Caravan Act which means, you wouldn't require Planning Permission if the log building would be sited within the curtilage of your property and would be for exclusive use of a family member.

Norwegian Log Buildings manufacture log cabins, homes, annexes and garden buildings, which don't require planning permission in most circumstances. Take a look at their Planning Permission Guide for more information.

Note that if your log home or granny annexe is NOT a mobile home or is sited outside of your garden, you will almost always require Planning Permission and Building Regulations approval.

4. Suitable for any Garden
Depending on which company you choose there are a myriad of options available so you can design your log building/annex to your specification. From compact one-bed annexes – ideal for smaller gardens, through to a garden room with bi-fold doors to house an office or home gym – there are options to suit all needs, usually accompanied by flexibility to choose fixtures, fittings and finishes to suit your personal taste.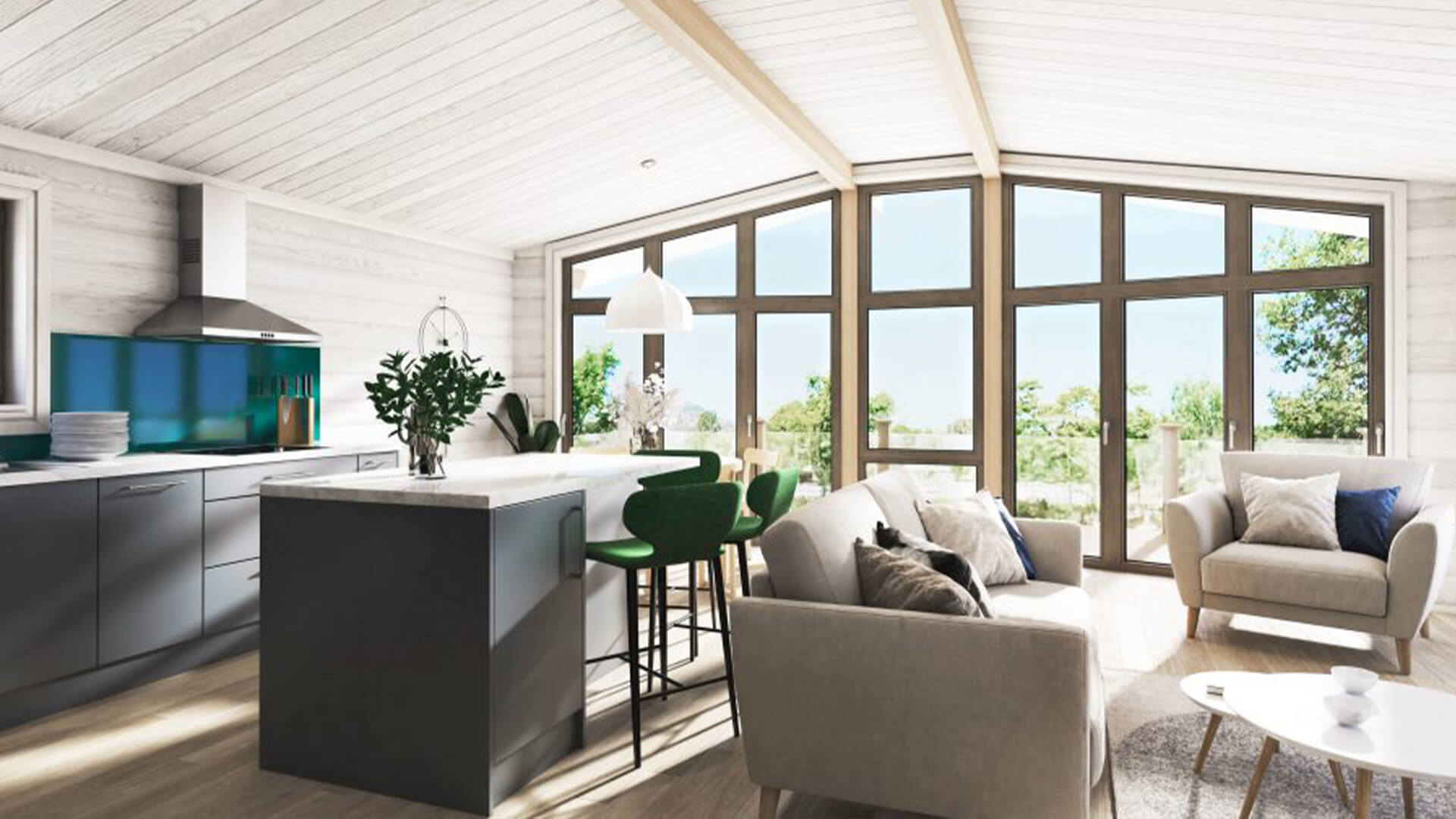 5. Environmentally Lower Impact
While it's going to depend on which company you choose, many prefabricated log building/home manufacturers are taking steps to minimise their environmental impact. Look out for companies that have a responsible logging policy (meaning timber isn't taken from endangered habitats) and participation in replanting programmes.
Using natural resources such a timber also consumes less energy that manufacturing construction materials like brick, concrete, steel and artificial components.
All of these advantages make investing in a prefabricated log home/annexes a smarter choice for an investment.
Norwegian Log manufacture and supply a range of residential prefabricated log homes and log cabins available in timeless traditional and stylish contemporary ranges. If you have a specific log home requirement, our design team will be happy to work with you to make your bespoke log home a reality.