Posted on 1st December 2022
5 Pro Tips For Transforming Your Bathroom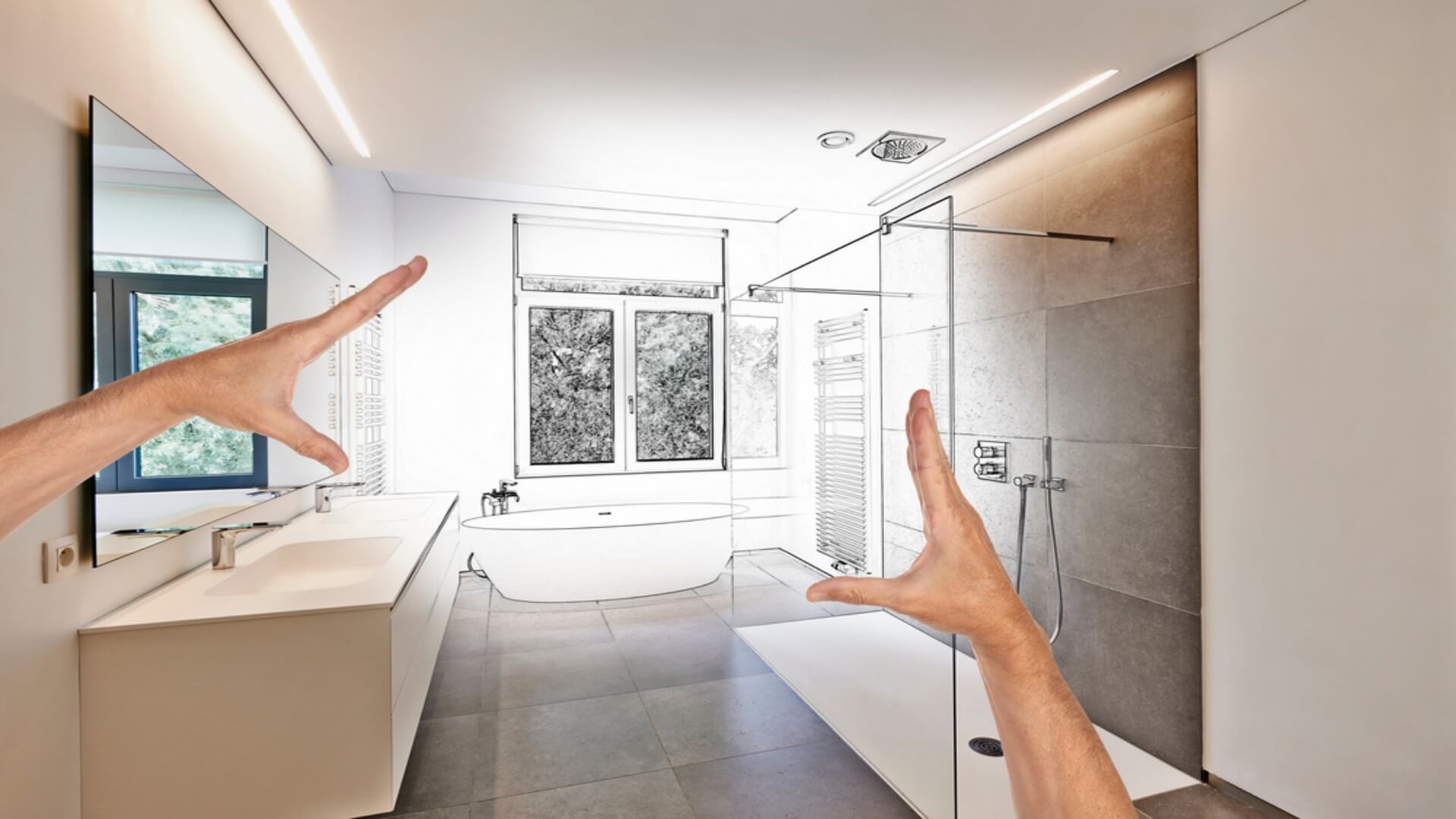 There's nothing more relaxing than having a cosy and peaceful bathroom in your home. It'll be your private oasis where you can prepare and get ready for your day and a sanctuary where you can unwind and destress with a warm bath. And regardless of the space you may have, there are things you can do to make your bathroom feel bigger and more luxurious.
To help you get started, here are some tips to keep in mind when transforming your bathroom into the oasis you deserve.
1. Determine What You Want For Your Bathroom
It can be easy to get carried away with the excitement of embarking on a bathroom renovation project. But, to ensure that you get the bathroom of your dreams, it'd be good to have a plan and a list of what you want for your bathroom.
For instance, you can start with the bathroom layout. Do you want an open layout where you can easily access the sink, toilet, and shower, or would you prefer to have interior partitions separating each area? Do you want a spacious vanity sink to have more room when preparing, or would you rather have a simple pedestal sink? Or perhaps, do you wish to replace your shower with a bathtub instead? Moreover, you could also look for design inspirations and create a design board for your dream bathroom.
Essentially, knowing what you want and listing your wish list for your bathroom can help you more or less visualise what your bathroom will look like. This can also be your guide as you finalise the details of your bathroom, even the project cost.
2. Update Your Bathroom's Flooring Material
Updating your flooring's material is one of the significant updates to your bathroom to give it a new and refreshing look. You'd want it to look stylish and up-to-date while also being functional, water-resistant, and with minimal maintenance needed.
Depending on your style and design preference, you have a variety of options to choose from for your bathroom's flooring. For instance, if you'd want a touch of wood in your bathroom, you can opt for engineered wood, as they imitate the look of solid wood while being more durable since it can hold up well against moisture. And suppose you're looking for something with more character and texture. You can consider going for natural stone or concrete floors.
3. Add Mirrors And Update Lighting Fixtures
Mirrors can make small spaces feel larger and brighter- especially if you have windows that let in much natural light. Mirrors could also be a style statement that adds character and depth to your bathroom. As such, when remodelling your bathroom, updating small details like your bathroom mirror can spruce up the room without requiring you to spend too much.
On the other hand, adding sleek and stylish lighting fixtures can make all the difference in how dark or bright your space feels at night. You can play with light temperatures and opt for warm light to set the mood of the bathroom and make it more relaxing and cosier.
4. Ensure You Have Ample Storage Space
Aside from the vibe and design of your bathroom, don't forget its functionality. As you renovate your bathroom, you should also ensure you have ample storage space for your toiletries, towels, and other essentials. This way, you can avoid unnecessary clutter and have an organized bathroom.
To prepare for this, you can have custom-made shelves or drawers. Alternatively, if there's no more room for additional storage in your bathroom, you can install wall shelves or organisers and place them above your toilet or under the sink.
5. Consult Design Professionals
As you finalise the layout and design of your bathroom, it'd be best to work with professionals like an architect, interior designer, and contractor. Design professionals can help you visualise the flow and design of your dream bathroom and recommend design solutions on how you can maximise the space better or which building material would suit your bathroom best.
On the other hand, contractors and engineers can guide you, especially if there are pipes and electric lines needed to be rerouted to accommodate the changes in your bathroom's design.
Wrapping It Up
Whether you have an outdated bathroom and wish to spruce it up and make it more relaxing, or you're looking to improve the functionality of your current one, pursuing a renovation project can be a great way to breathe new life into your bathroom. As a good start in transforming your bathroom into your desired sanctuary, you can consider the tips and insights mentioned in this post.