Posted on 29th July 2022
3 Basic and Advanced Tools and Equipment Used by Construction Workers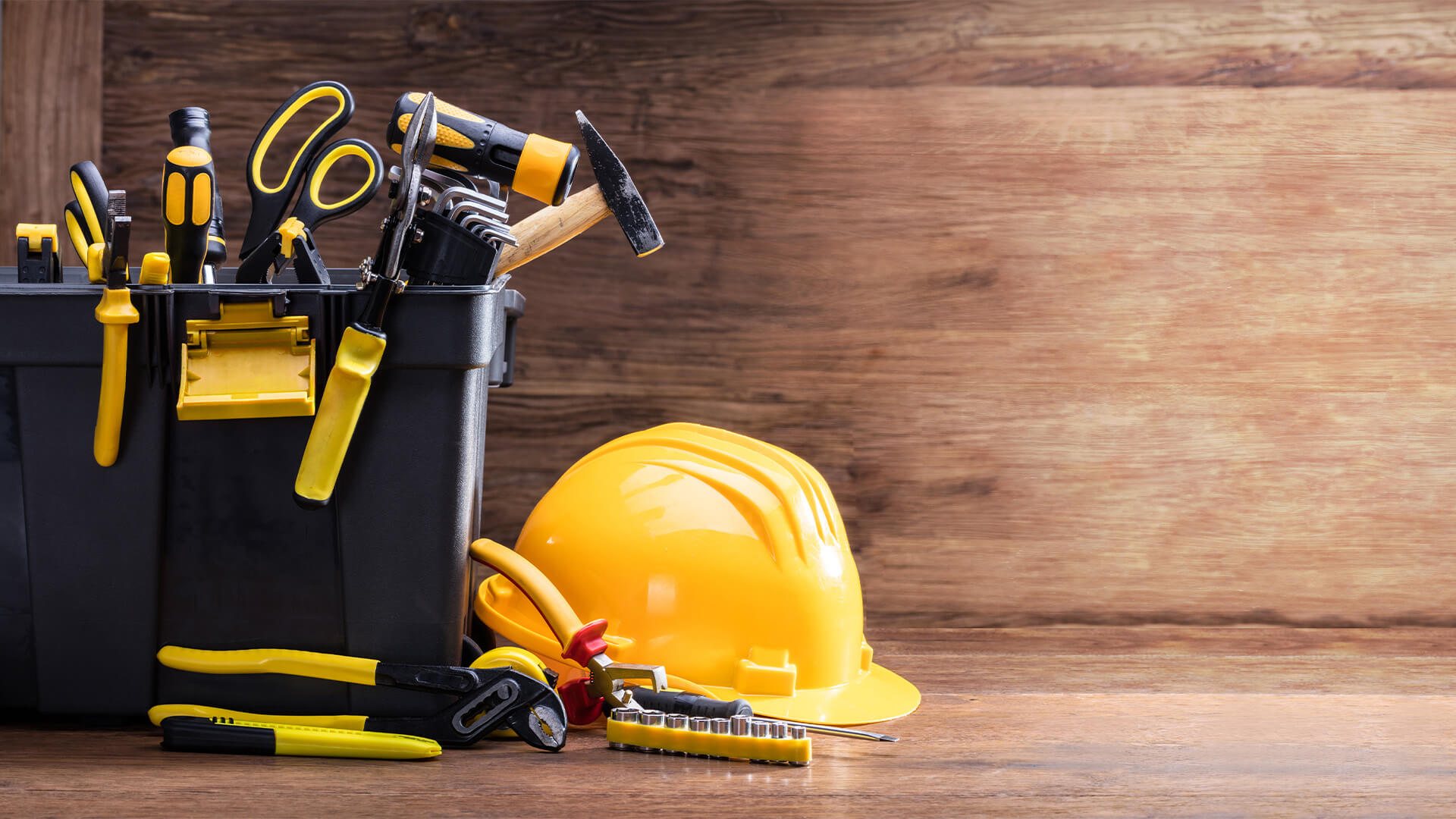 If you're a construction worker wanting to start your own business, or even if you're pretty handy and just enjoy building/fixing things around the house, you're going to need some tools. Everyone should have the basic construction tools in their arsenal (e.g., hammer, screwdriver, power drill, etc.) to be able to take care of small repairs and updates around their home.
If you work in the construction industry or if you do more than the basic home improvements, you're going to need more than just a hammer, a screwdriver, and a drill. Here are three examples of basic and advanced tools and equipment needed for construction projects.
1. Personal Protective Equipment (PPE)
First and foremost when doing any type of construction job, you're going to need protective equipment. Even when working around the house it's a good idea to at the very least have safety glasses and gloves— depending on what kind of power tools you have.
Hard Hat
When working on a construction site, there can be objects falling from a height. This is why it's important to have a hard hat. Not only will hard hats protect you from head injuries, but they can also protect you from minor electric shocks and some even come with light attachments and face shields.
Respirator Mask
Some construction sites— especially demolition sites— may expose you to certain contaminants that can be harmful when inhaled. One of the most common airborne contaminants is asbestos, which can cause mesothelioma and lung cancer.
Earplugs
Earplugs are also necessary on a lot of construction sites, and even when working at home with loud machines. Ear protection can help prevent noise-related hearing loss, which can be very common in the construction industry.
Safety Vest
When working around the house, a safety vest isn't necessarily required, but it definitely is on a construction site. Safety vests are bright and reflective, so those wearing them are visible in daylight, at night, and even in the fog.
Steel-Toed Boots
Your head isn't the only part of your body that needs to be protected from falling objects on a construction site. Objects can fall on your feet and toes, and regular boots aren't enough to protect them.
2. Tool Belt and Hand Tools
Tool belts aren't really a necessity like PPE, but they can make your job a whole lot easier whether you're a professional construction worker or even if you only do handiwork around your house. A tool belt is perfect for carrying around portable hand tools, such as:
Carpenter's pencil
Hammer
Pliers
Tape measure
Wrench
These are also the basic tools that many non-construction workers or non-carpenters may have in their possession. They are great for both small and larger projects, and having them in your toolbelt is very convenient.
3. Construction Power Tools and Equipment
Power tools are powered by electricity, gas, or combustion, and provide more strength than hand tools. Professional construction projects always require power tools, but around-the-house projects do not— though some may be needed for special projects. Examples of power tools include:
Angle grinder
Concrete mixer
Concrete sander
Hammer drill
Impact driver
Nail gun
Oscillating tool
Power drill
Sand screening machine
Wall chaser
Welding tool
Construction sites also require vehicles to help move heavy materials around and make the job easier overall. Many construction vehicles may look the same from afar, but they all perform specific tasks, and the majority of construction sites use a variety of different vehicles for each project. Examples of construction vehicles include:
Backhoes
Bulldozers
Cranes
Dump trucks
Loaders
Skid steers
Skid steers can also have a variety of attachments, such as buckets, dozer blades, landscape rakes, and saws to perform further specialized tasks. A construction site can bring about many obstacles, and having the right tools and equipment can help make the job a lot easier.
Now you should have a clearer picture of the type of construction tools you need. Most construction workers acquire a lot of their tools as they go through trade school, and they also have access to power tools and heavy machinery when employed by a construction company. If you're not a construction worker, you may have to rent some of these power tools and heavy machinery from a company that lends to non-construction workers.